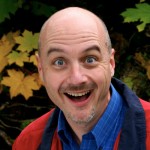 David Murrow is not a pastor, professor or theologian. He's just a guy in the pews who got tired of seeing churches blow it with men. So he wrote a book titled Why Men Hate Going to Church, which became an instant Christian bestseller. The book launched an international speaking and training ministry, Church for Men.
David has walked four distinct career paths: television producer, book author, professional speaker and government spokesperson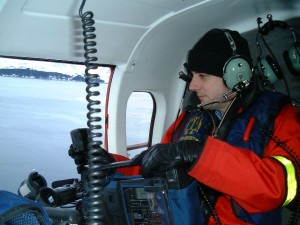 Media producer: David Murrow has produced some 800 television commercials, and more than 100 TV specials and programs, mostly in Alaska. He's contributed material to Discovery Channel, NBC, ABC, CBS, Food Network, Travel Channel, Dr. Phil, the Miss America Pageant and many others. He's worked in the media business since the mid-1980s, and makes his living operating a small TV production firm based in Chugiak, Alaska.
Book Author: Murrow has written three books, including the inspirational bestseller Why Men Hate Going to Church, which has sold more than 125,000 copies in ten languages. His books have been reviewed in newspapers such as the Wall Street Journal, Washington Post, the New York Times and many others. He's been interviewed about the gender gap on the NBC Nightly News, Fox News Channel and PBS.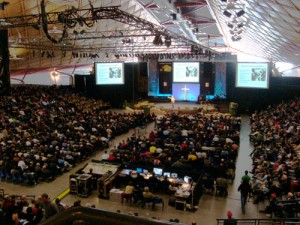 Speaker/Trainer: Murrow is the founder of Church for Men, an organization that helps local congregations reach more men and boys. He has spoken in churches from 150 to 15,000 members, and has taken his training to three continents. Murrow has been a keynote speaker for numerous Christian men's organizations.
Government spokesperson: David served as Communications Director for Alaska Gov. Sarah Palin, and continued under her successor Sean Parnell.
David has been married to Gina since 1984. The couple has three children and three grandchildren.
To learn more about David's ministry, visit www.churchformen.com. To contact David, click here.