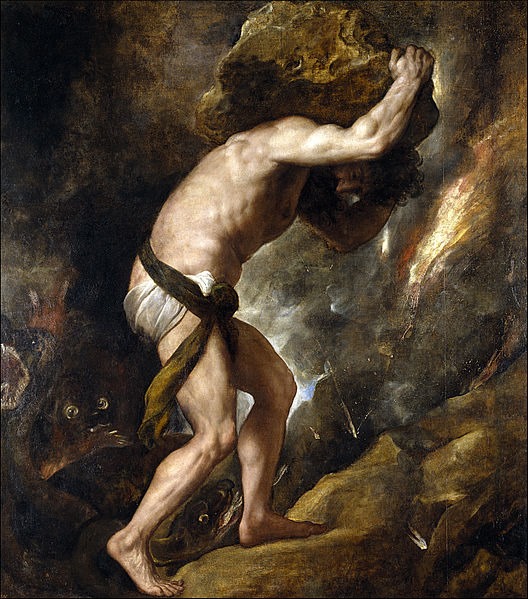 I always feel like I'm not trying hard enough.
Right now, I'm sitting here at the mall, in the Barnes & Noble, and there's a man who is accomplishing a lot of business on the phone behind me. There are people who are ordering drinks and taking their seats, computers at the ready. There are people looking at books and taking notes. They all seem to have a purpose and I don't. They are busy. They look like they are gettin' shit done. And I'm not. Not really.
This is a problem.
I am constantly comparing my life to other people—people who manage to get a lot of things done, seemingly in spite of a thousand interruptions. Mommy bloggers with several littles, people who have demanding employment, people with disabilities and they all have these fabulous blogs and something to say, on a regular basis. They make appearances at conferences, they give lectures, they are known.
But that is not me. I am striving, but it's never enough. It's never quite what I was hoping for. It's falling short, not making the grade, losing the race. I was always the last one picked. It gets me down.
I've largely given up reading, afraid of what I'll find that reminds me that others are so much more. Better writers, better mothers, better Catholics, better people.
Thinner, smarter, richer, wiser, holier. Especially the last one. There's a lot of, "Oh My God, I will never be holy enough," in my prayer life.
God reminds me that I'm already enough. I don't have to strive for more. I am loved.
I am loved.
I am loved.
You are loved.
He picks up my hands from where they lie like a dead animal in my lap. He holds my hands in his and his hands are warm and alive and he looks at me and says, "I love you. You are already enough."
I am already enough.
I am already enough.
You are already enough.
I am loved. You are loved. We are loved.
*****
XXXI

By that one hair

You have observed fluttering on my neck,

And on my neck regarded,

You were captivated;

And wounded by one of my eyes.
Saint John of the Cross, Spiritual Canticle
Since Thou hast so loved me as to give me Thine only Son to be my Savior and my Spouse, the infinite treasures of His merits are mine; to Thee I offer them with joy, beseeching Thee to see me only as in the Face of Jesus and in His Heart burning with Love.
Saint Thérèse of Lisieux, "Oblation to Merciful Love"
…God is love. In this way the love of God was revealed to us: God sent his only Son into the world so that we might have life through him. In this is love: not that we have loved God, but that he loved us and sent his Son as expiation for our sins.
and
Love is patient, love is kind. It is not jealous, [love] is not pompous, it is not inflated, it is not rude, it does not seek its own interests, it is not quick-tempered, it does not brook over injury, it does not rejoice over wrongdoing but rejoices with the truth, it bears all things, believes all things, hopes all things, endures all things. Love never fails.
The Bible, 1 John 4:8b-10; 1 Corinthians 13:4-8a
*****
Image Credit: The Punishment of Sisyphus by Titian