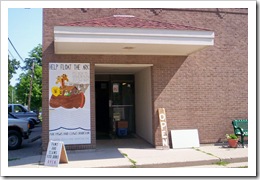 With books! Today from 11:30 this morning until about 3:30 this afternoon, I was at Paws and Claws. My Goodness, what an onslaught of donations! We can hardly keep up with them. Naturally, there's a ton of Harlequin Romances, the bane of the store, in my not-very-humble opinion. And then, what to do with all the duplicates . . . We don't want to throw them away, but we can hardly keep them. We don't have the room.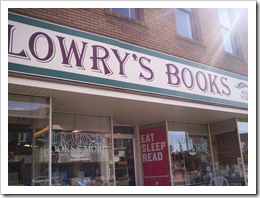 After I got out of there, I went up to Wal-Mart to pick up some groceries, and then stopped into Lowry's Books and More in Sturgis. Naturally, I had to pick up several things. <smile>
Now I'm finally back to the apartment, ready to load some things onto LibraryThing. A day in books. Bliss!