From "Jesus Walks" to "Dropkick Me, Jesus," popular musicians in every genre have written songs about Jesus.  I've analyzed over 500 of these songs.  The results are fascinating.
This is the first in a series of articles based on my findings. (You can read a summary of my research in this recent issue of Sojourners, and an academic version of my work will be appearing in a book appearing in 2021.)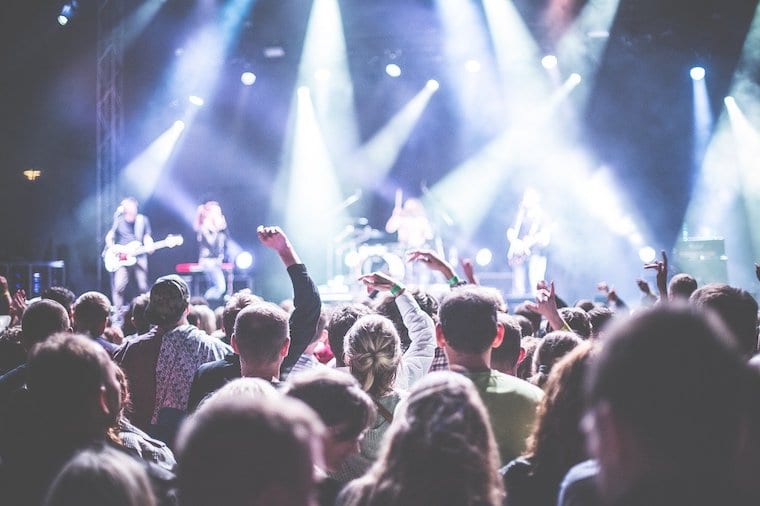 A NEW PHENOMENON
Musicians have been writing songs about Jesus for two thousand years. In fact, scholars believe that one of the oldest New Testament passages, Phil. 2: 5-11, is actually taken from the lyrics of an early hymn.
Today, gospel musicians, CCM stars, modern hymn composers carry on the tradition.  From "Rock of Ages" to "Shine, Jesus, Shine",  composers have continued to create new worship songs to reflect the new worlds of their fellow believers.
But over the past 50 years, something has changed. Today, if you ask a person on the street to name a song about Jesus, she's more likely to mention Carrie Underwood's "Jesus, Take the Wheel," Kanye West's "Jesus Walks," or Norman Greenbaum's  "Spirit in the Sky" than any song found in a hymnal.
Musically, these songs sound like any other (secular) pop song of their era. Decades after birth of the Christian music industry, this is no longer surprising. But what is surprising is none of these songs was meant for worship. And none was meant principally for Christians. Instead, each was written to be played on the radio, and intended to appeal to anybody and everybody. And in these three songs, the latter two were not even written by Christians (this was pre-conversion Kanye, of course.)
SOME EXAMPLES
If you're a Christian and a pop music fan, you can probably also think of at least a few other popular songs about Jesus (here, I'm using "popular" to refer to any genre of secular music, including rock, pop, EDM, hip-hop, metal, etc.)
Some of the other most famous ones are the Velvet Underground's "Jesus" (1969), "Jesus is Just Alright" by the Doobie Brothers (1972), "I Believe in Jesus" (1980) by Donna Summer, Metallica's infamous "Leper Messiah" from 1986, Prince's "The Christ" from 1987, Depeche Mode's "Personal Jesus" from 1990, "Jesus He Knows Me" by Genesis (1991), 2Pac's "Black Jesus" (1996), Sawyer Brown's country smash "800-pound Jesus" (1999), Thomas Rhett's "Beer With Jesus" (2012), "Jesus in L.A." by Alec Benjamin (2019).
There are hundreds more. Some are written by Christians who work in the (secular) pop music world. This includes many country artists, of course, as well as well-known Christians like U2, Nick Cave, Prince, Mumford and Sons, Lecrae, Sufjan Stevens, Twenty-One Pilots, Chris DeBurgh, and Chance the Rapper.
Some are artists who famously converted to Christianity but continued to release music on secular labels, most famously Bob Dylan and Kanye West, as well as the occasional CCM or Gospel artist who has "crossed over" to the secular market (like Jars of Clay or Switchfoot.)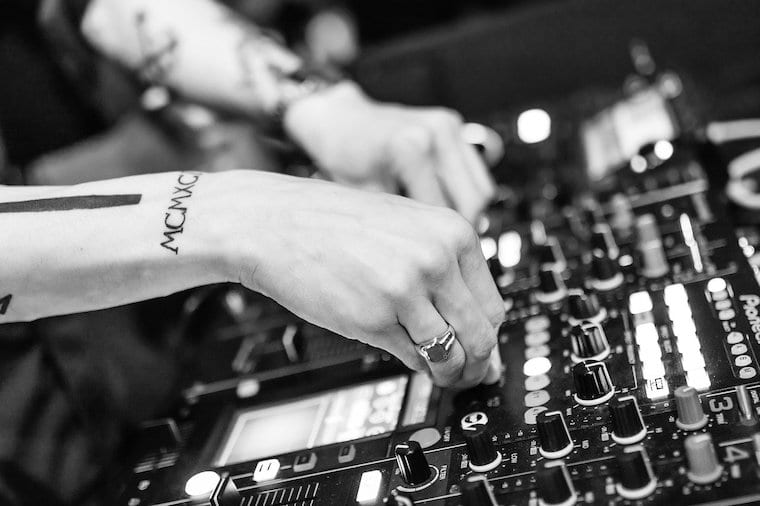 HOW THESE SONGS ARE DIFFERENT
But even when written by Christians, these songs are different than those written for Christian radio or for church services. Because they are not intended exclusively or even principally for Christians, they are unrestrained in the ways they can approach their subject. This means that they have the freedom not only in the ways they bring Jesus into their songs (more on this later), but also, of course, in the attitudes, opinion, and judgments they can express.
This is a new and fascinating cultural phenomenon: songs about religion that are not themselves religious. To put it another way: these are songs that explore the meaning and significance of religion – in this case, Christianity – in a public, secular, mass-market environment.   It only takes a handful of Jesus songs by U2, Kanye West, or Metallica to dwarf the sales of even the most popular CCM song of all time, MercyMe's "I Can Only Imagine.  Amy Grant's record "Unguarded" from 1985 – which featured the Christian smash "Everywhere I Go", has been certified Platinum, having sold 1 million copies. In contrast, Metallica's album "Master of Puppets" from 1986, which features "Leper Messiah", has sold SIX million copies – sextuple Platinum – in the US alone.
This phenomenon of "secular Jesus songs" is unprecedented and fascinating. It's also incredibly important if we want to understand Christianity in the modern world.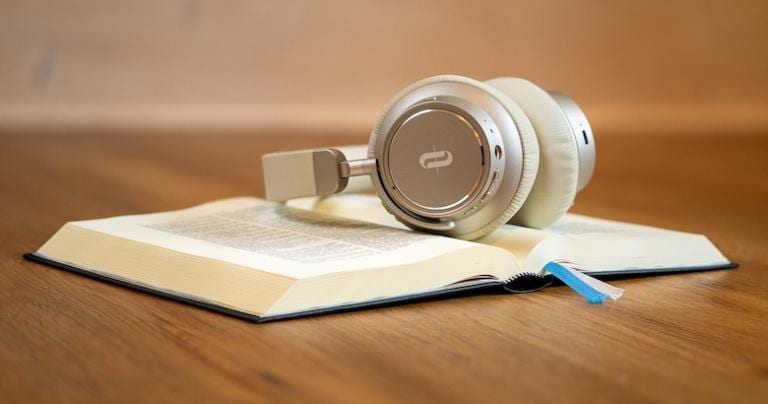 THE NEW GOSPELS?
For most of the past two millennia, the world has learned about Jesus from the four Gospels, from visual art created by those employed by the church, and from music composed for worship services. Today we also have secular sources of information about him: a collection of hundreds and hundreds of secular pop songs.
This is important because it means that people in English-speaking world today are learning a lot about Jesus from secular popular musicians. Forget Bible studies, and sermons: Spotify and Soundcloud are now the most powerful sources of messages about Jesus. And that's true for Christians and non-Christians.
Does this frighten you? Are you worried that secular Americans are receiving inaccurate or biased messages about Jesus? Do you think that songs like "Leper Messiah" drive non-Christians away from the faith?
Or does this encourage you? Do you think that these songs provoke discussion, challenging modern listeners – whatever their faith – the consider the meaning and importance of Jesus for themselves, free from the "thought-control" of modern American Christianity? Do you think that, by putting the name of Jesus on the lips of millions of Americans each year (many of whom are not Christians), these songs are keeping him relevant – especially in an increasingly diverse society that no single church tradition can serve?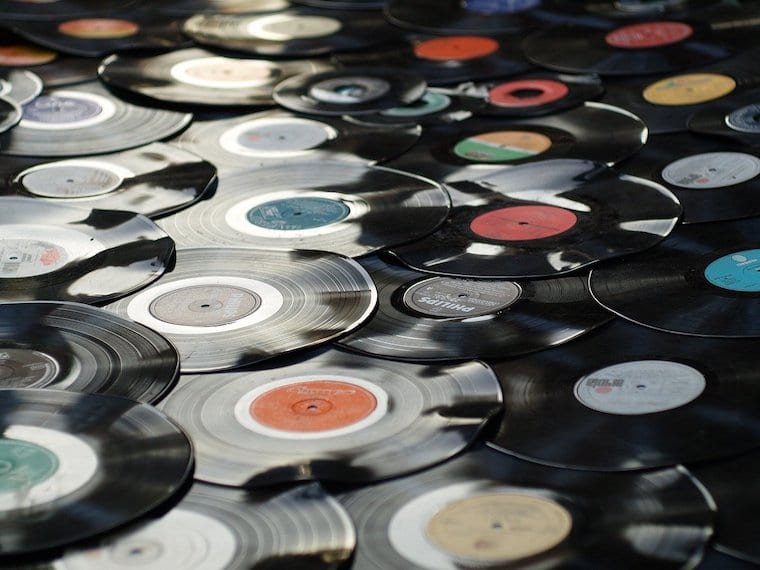 WE'RE ALL IN THIS TOGETHER
Your answers to these questions probably reveal much about your own faith – and maybe even your political ideology.  In other words, they are the result of your own beliefs about Jesus: who he was, what he stood for, and how you think his living presence affects American culture today. In a sense, these pop artists who have chosen to grapple with the meaning and significance of Jesus are just like you and me: fallen creatures who nonetheless still feel drawn to the person, promises, and power of the Christ.  Except, like Jacob, they are wrestling with God in ways that are public, in full knowledge that the record of their struggles (and hopefully the records themselves!) will last for generations.
In this series of posts I'll explore these songs from a variety of angles. I'll look at individual songs and specific genres. I'll describe the trends I've discovered. And I'll provide my own opinions – and maybe even answers – to some of the questions raised above.  Thanks for joining me on this journey of exploration. To quote Kanye West: may Jesus walk with me – and with you!
Pixabay Photo crecits:  Pexels (1,2,3) and Tibor Janosi Mozes (4.)