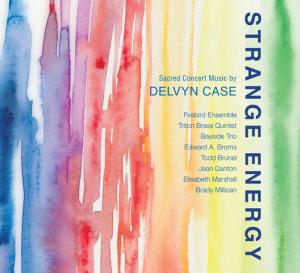 To listen my contemporary classical compositions, please the website of Deus Ex Musica Records. There, you can check out my recent CD of sacred concert music, Strange Energy. The pieces explore a wide range of topics within the Christian tradition, including the Trinity, the immanence and transcendence of God, the divine nature of Christ, the suffering of Job, and darkness as a metaphor for God's creative power:
Perichoresis for brass quintet
Dayspring for clarinet and piano
Number the Clouds for flute, cello, and piano
Strange Energy for chamber ensemble
The LORD's Prayer for soprano and organ
Darkness from which I come for soprano and piano
Other recordings of my music are available on YouTube and all major platforms:
Tenebrae factae sunt for choir
Rocket Sleigh for orchestra
And visit my website for other works – sacred and secular – including pieces for orchestra, choir, voice, saxophone, and various chamber ensembles.