In this blog today, I want to start sharing my publications about the topic of inclusion and neurodiversity in the institutional church and broader society.  In addition to writing regularly for Patheos, I am a guest contributor for a smaller faith-based publisher called Faith-on-View and a new inclusive ministry in the Catholic Church called Outreach. I professionally define neurodiverse as anyone who does not fit the majority of the population on any spectrum of human psychology, including gender and sexuality and conditions like Autism.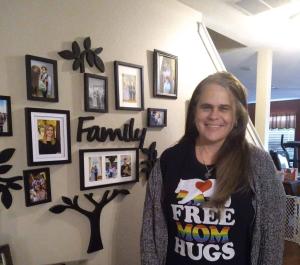 If doctrinal certainty and being "right at all costs" are placed at a higher priority than the sanctity of life and the dignity of humanity, than we are no longer the hands and feet of Christ (edited quote from Beth Violette).
Meeting people where they are and showing unconditional love are crucial to the existence of people and their flourishment.  I will share my pieces on this Catholic Patheos blog in the upcoming publications.  Please enjoy my foundational article from Faith on View which will tie into my upcoming Patheos blogs.
Blessings!
Op-ed: Affirming LGBTQIA+ youth is pro-life – Faith on View