I have now been called a Cafeteria Catholic at least a dozen times which I don't care at this point. I will become a certified clinical affirming LBGTQIA+ Catholic practitioner in one month.  I became a fully-affirming individual over the last 1.5 years because I place the Sanctity of Life, the Dignity of the Human Person, and Jesus' 2nd Greatest Commandment to love our neighbor as ourselves first. Pope Francis and the Catechism of the Catholic Church say to provide proper pastoral care and not to endanger LBGTQIA+ people and their families. Those are all Catholic teachings too. Someone's life and human dignity cannot be endangered for the sake of weaponizing the sexual doctrine to kill, harm, reject people out of the family and the Church, and rip families apart which kills.  The Catholic Church also teaches that the Sanctity of Human Life and Human Dignity are not negotiable, so according to current science and the medical consensus, rejection and abuse in various forms towards LBGTQIA+ people and their families endangers their lives and human dignity.  Even the smallest actions and words can harm. In clinical terms, these are called microaggressions.    Every major medical association in the world says that family support and inclusion are life and death for LBGTQIA+ people just as they say to affirm and support LBGTQIA people because it's life and death.  Catholics, if you want to review the Church's teaching on the double-effect when life and a large moral dilemmas are in question, please review this from EWTN.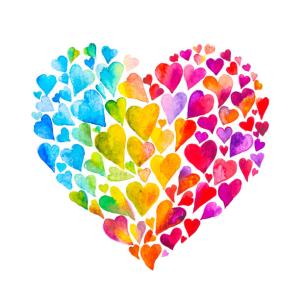 Please watch my Tik Tok video which only lists the American Medical Associations who all affirm LBGTQIA+ people. They all support gender-affirming care for transgender/gender dysphoric people, and they all condemn gay conversion and reparative therapy. Forced / coerced celibacy is also a form of gay conversion therapy. Don't allow programs using coerced celibacy hidden behind "pastoral care" tell you otherwise. Only small numbers of LBGTQIA+ youth and young adults have been successful in these types of programs without enduring significant harm and even death. Even those who want to start out celibate many times end up significantly harmed or dead.
As a practitioner, I still promote a life-long monogamous sexual ethic for the sake of health and life, not to shame others. I know I cannot force this ethic on others. Most people cannot handle life-long celibacy without enduring lasting psychological harm, lasting spiritual harm, and many times death. As Pope Francis says, LBGTQ people have a right to family too.
I have been working in LBGTQIA/Neurodiverse religious trauma recovery for over a year now. Come spend a week with me where I see regular suicides and families being ripped apart, and then get back to me. There is a healthy spirituality and relationship with God; run from the toxic, harmfully controlling, and weaponized version.
I Choose Life and the Real Jesus Again, not the GOP Jesus!