Today I am going to take a rest from addressing injustices, oppression, and marginalization of Neurodiverse and other minority related populations since they are core in who I serve as a professional.  The inspiration for this piece today comes directly from my parents, Margie and Charlie Neuenschwander, of Lakeway, Texas.    I am shifting gears to thank them for the core ethics they taught me, primarily in the areas of "The Work Ethic" and "Not Giving Up" which are hallmark to much of the Boomer Generation.  I have experienced different challenges in my life, but I am sticking with how primarily these core teachings from my parents helped save my life, my family, and my faith, specifically through my journey with Parkinson's Disease. Not only were my husband and children very supportive, so were my parents, and my mother and father-in-law.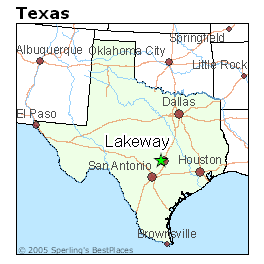 In 2012, The Baylor College of Medicine diagnosed me in a pre-morbid state with early-onset Parkinson's Disease.  After 12 years of being misdiagnosed, sent to doctor after doctor, and dismissed, I didn't know if I could take another step.  Our children were still in elementary, middle, and high school at-the-time. I had to take a leave of absence from work to finally receive the correct diagnosis in Houston, TX, four hours away from where we live in San Antonio, TX.   I will never forget the look on my husband's face and on the face of Movement Disorder Clinic at the Baylor College of Medicine. They were devastated upon a confirmation of Parkinson's Disease while I was elated to finally receive the correct and final diagnosis.  I knew it was Parkinson's Disease the moment my body responded the Carvidopa-Levadopa, a synthetic form of Dopamine developed in the 1960s. The response was so dramatic that I was crippled over and not able to sit up to then running down the hall and performing jumping jacks.  Watching the tears in my husband's eyes and in the eyes of the doctors, I asked them, "What are you all so upset about? I am elated to finally be correctly diagnosed and treated. It's time to celebrate!" A trial of Carvidopa-Levadopa is many times a confirmation of a diagnosis of Parkinson's Disease. The movement disorder clinic just wasn't expecting Parkinson's Disease in a 41-year-old female. This was 10 years ago.
Since my doctor projected that I had the disease at least 12 years prior to my final diagnosis, I had Deep Brain Stimulation Surgery 4 years after my initial and correct diagnosis in 2012. By that time, I was so ready for the procedure that I literally hopped on the operating table and said, "Let's do this!"  The neurosurgery was a ten-hour surgery with me awake during most of it. I was the first patient in South Texas to receive advanced Deep Brain Stimulation Surgery. Even after approaching the sixth year post-op, family support, following science, faith, and the core ethics my parents taught me keep me alive and well today.
I retell this brief story of my journey with Parkinson's Disease, because in retrospect, I do not think I would be alive today if my parents hadn't taught me "An Iron Clad Work Ethic," "Pick Yourself up my Your Bootstraps," and " Don't Have a Pity Party."  These core phrases along with the wonderful example they taught me through living these traits themselves have saved my life, my family, and my faith.
The medical community looks at my case as a miraculous oddity, one that still shouldn't keep continuing at this level of success, but it does. I know I am living, operating, and still working full-time on borrowed time.  Love you, Mom and Pop.  Thank you for teaching me to Never Give Up.