Believe it or not, I once lived for two years at Moody Bible Institute, where my wife, Andrea, received her degree in TESOL. Moody Bible Institute has a well-earned reputation as a home of American evangelical conservatism (despite the slightly more radical roots of its founder). The on-campus apartment building we lived in was named Jerry B. Jenkins Hall, for example, after the major Moody donor of Left Behind fame. But while we were there, we met some fascinating people who didn't fit the stereotypical Moody mold. Two of those people are our friends Jon and Valerie Guerra, whose songwriting careers we've watched blossom since our old Moody days together.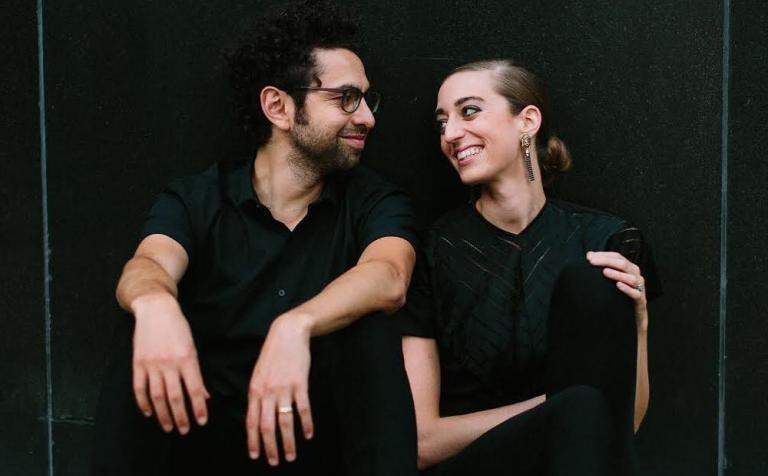 Jon and Val collaborate on various songwriting projects, including as the duo Praytell, as composers for Terrence Malick's 2019 movie "A Hidden Life," and under the name Jon Guerra writing what they call "devotional music." While Jon and Val fit right in playing Christmas shows with Amy Grant and Vince Gill, what draws me to their music has always been its prophetic edge. Their songwriting doesn't fit into the conventional individualistic style of much contemporary worship music but fits in better with the lyric style of the biblical psalmists and prophets.
Enter their latest song, "Citizens," in which Jon has a conversation with God about his confusion over the meaning of the Christian faith in contemporary American life. Jon begins:
I have a heart full of questions
Quieting all my suggestions
What is the meaning of Christian
In this American life

I'm feeling awfully foolish
Spending my life on a message
I look around and I wonder
Ever if I heard it right
The chorus then reads like a modern-day Amos:
I need to know there is justice
That it will roll in abundance
And that you're building a city
Where we arrive as immigrants
And you call us citizens
And you welcome us as children home
Watch Jon perform the song below on YouTube, where you can also read the rest of the lyrics.
You can listen to "Citizens" on your favorite streaming service and check out another recent release "Kingdom of God," both from their upcoming album "Keeper of Days." For those like me who struggle with contemporary Christian music, the Guerras offer a refreshing alternative.