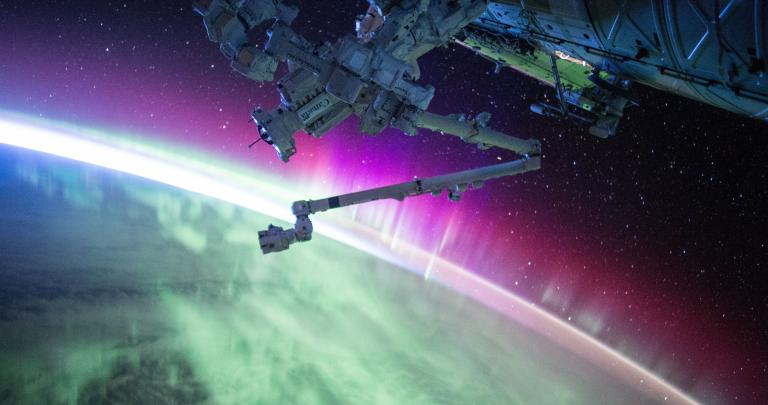 Let's begin with a story. Back in grad school, as one does, I attended academic conferences. My specialization was Victorian-era representations of science, but conferences are rarely that "niche", so I attended a great many panels on Victorian literature around other themes, or representations of science in, say, medieval literature. But I quickly realized that a solid third of the papers, across subject matter, were not advancing new research so much as illustrating what the scholar had learned about the "surprising" range of human experience in other eras. A novice in particular would often position their research against reductive assumptions of how everyone must surely think that, say, men and women had rigid sexual mores in the late-Victorian era. From this confession of their own ignorance, they would then try to startle audiences with the "revelation" that sexuality is more dynamically represented in the period's writings.
I'd already read Michel Foucault's The History of Sexuality, Volume I: The Will To Knowledge (1976), but it was fascinating to see its most salient points about ahistoricism in action. Foucault argued that we like to imagine a more repressive past to make the present seem intrinsically progressive. However, the supreme irony of always invoking this imagined past in order to make the present seem revolutionary is that we often end up reinforcing those most repressive ideas as a baseline for measuring cultural progress. We therefore limit our ability to move much beyond a simple breaking from reductive social roles, and to imagine a more nuanced and comprehensive community on whole.
And we do this in the most "surprising" places… if you're at all surprised, that is, by humanity's generally small-c conservative impulses. If you're not, you won't be fazed when you read article titles like "The Future is Female!" or "The Future is Queer!", which have been floating about especially in the wake of the U.S. Congress's demographic shift–but also in the wake of #MeToo, and shifts in entertainment-award representation and TV and filmic offerings.
Disappointed, maybe. But not fazed.
Who Let This Grinch In Here?
Obviously, estadounidenses need an injection of optimism in their current political climate. I'm delighted to see anyone talk frankly about a return to policy discourse left of the current, extreme-right-wing monopoly. I also feel more grounded whenever I see that the stories we're telling as a culture draw from all walks of human experience–and as such, more thoroughly embody the realities of a species 7.7 billion strong.
But as Daniel Dennett once put it, "There's nothing I like less than bad arguments for a view I hold dear." And as much as there is clear groundswell in the idea that, look, look, we've entered into a period with more [X] visible in [Y]! …it's important to avoid rhetoric that makes advancement seem like a simple trend cycle, and flattens all nuance come before. We need a cultural narrative with a more robust sense of history, if we're to avoid bringing reductive baselines for progress into the present and the future.
Did you know, for instance, that one of the first novels in the English language, Oroonoko: or, the Royal Slave (1688), was written by Aphra Behn, a female playwright who also worked for a while as a royal spy, and features a black protagonist and the horrors of his enslavement by white oppressors?
Or that the famous bit about a damsel-in-distress tied to the railway tracks in early-silent-film history never happened–that the original version involves a woman saving a man tied to the tracks, and we only know of the reverse from later spoofs?
Or that turn-of-the-20th-century utopic fiction wasn't just the provenance of white authors, but also included works by African-Americans like Pauline Hopkins (Of One Blood) and Sutton Elbert Griggs (Imperium in Imperio)?
Or that the history of science fiction goes back to Lucian of Samosata (120-180 C.E.), whose A True Story (itself a parody of an earlier, lost sci-fi text) features space travel to other worlds, one of which includes an alien colony that procreates homosexually?
Ahistoricism Limits Our Future-Building
I've drawn the aforementioned tidbits from the history of literature and film for a reason. In entertainment circles, the logic behind our ahistoricism is most obvious: profit! When producers pitch a new blockbuster feature or YA fantasy series as though [X] is the first [Y] ever to appear in this medium, they're playing off novelty to improve sales. And we as consumers are delighted to have something fresh and new and shiny, aren't we?
But this rhetoric has consequences, because the stories we tell across mediums–entertainment and news media alike–frame our understanding of what is natural, what is possible, what is imminent, and what is in contention.
Keeping to the entertainment examples, for instance: anyone familiar with Star Trek: The Original Series probably noticed these consequences when watching the first rebooted Star Trek movie, a narrative vehicle intended to revitalize the series for a broader audience. In J. J. Abrams's flashy new Star-Trek-for-the-rest-of-us, Uhura was no longer a revelation of a main character who "ain't a maid" (as a young, thereafter inspired Whoopi Goldberg put it). Rather, she became a girlfriend for Spock… even though he hates all things human about himself (profoundly illogical character arc!). Why the change? Well, because Spock and Kirk's friendship, from an era of more passionately depicted male bonding and relaxed sexual politics (see: Kirk's amorous reparte with a gender-shifting alien in Star Trek IV), gets toned down a notch or three, and a girlfriend made for a super easy buffer against any queer aspersions.
(And let's not even get into Khan, played by Benedict Cumberbatch, in the sequel: so much for Gene Roddenberry's pointed indictment of Western eugenic presumptions of white supremacy!)
How unsettling that was for many of us who remembered our history, to realize that a show from the 1960s was more progressive than its 21st-century big-screen reboot.
But also, how predictable, whenever storytelling thrives on reinventing the wheel.
And how frustrating for the development of real forward momentum as humanists.
The Blurring of Entertainment and Political Discourse
It's no wonder, then, that notions of "PC running amok" plague our conversations about political representation as much as they do our conversations about representation in books, TV, and film. These are all stories we tell about ourselves, the news and the fictions alike, and they're all easily impacted by ahistoricism. Which came first–producers training us to look for novelty so as to maximize their profit, or political campaigns training us to look for novelty so as to maximize their votes? Does the origin even matter, when the end result is fixation on an often distorted notion of "newness" in general?
A final story from academic conference days: Once, I was giving a paper on an absolutely zany Christian writer from the late-Victorian period, a woman so fed up with both religion and science that she wrote a new creed that used the recently developed theory of electromagnetism to utterly deny contemporaneous astronomy, so she could have her own astral journey with Christ through the cosmos and set everyone straight on his teachings. Widely popular text! Beloved by Queen Victoria! But before I could share my paper on it, I had to listen to a student who was writing her dissertation on "queering" late-Victorian literature. And as a queer person myself, but also as a reader of Victorian literature, I was puzzled by how she was employing this verb. Late-Victorian lit was plenty queer already! What more needed to be done to it?
While waiting my turn, then, I went cold listening to her position every contact between two female characters in Dracula as signs of queerness. As a bisexual/queer person, I was furious: she was essentially suggesting that nothing a queer person does with a same-sex person could ever be platonic or familial in its energy. And although she wasn't pitching this as dangerous, that idea is still a nasty component of biphobia: the notion that if I can love a person irrespective of genital-type, then no one is safe from me. Watch out, "friends"! But here she was, using the lingo that had lately become so popular in narrative circles, political and scholarly alike, thus proving that she was completely gung-ho about the queer future we were all racing towards… but using it in a way that only reduced the super-cool-trendy-new-group it represents.
This happens, as you might well imagine, everywhere. As a group species, we are generally smart cookies when it comes to social integration, so if we're criticized for not using the "right" words, most of us quickly integrate those new terms into our speech. (Others, of course, entrench themselves in different tribes by refusing to use those new words… but there's definitely still a learned vocabulary to resistance, too!)
How much do we actually change, though, simply by employing these new words?
How far has our discourse truly advanced alongside our vocabulary?
Have our news cycles become any less addicted to click-bait spin and infotainment fixation just because they fly under the banner of progress?
How "woke" can these engines of secular storytelling really be to movements they often present as rising trends, instead of demographics that have been here all along?
Next Steps
I'm a nuisance, aren't I? Always asking questions, rarely offering direct solutions. Ahistoricism is bad! Do something about it!
But in my next few posts I'll be looking at other manifestations of reductive thinking in secular storytelling–and in particular, in storytelling that we often think is progressive because of its genre. Sci-fi certainly has the ability to advance the best of humanist action, by broadening our possibilities beyond what often emerges in formal political debate. But because there are actual human beings writing it (for now, at least!), even our best intentions in sci-fi often reveal the limits of our dreaming.
Maybe paying closer attention to those limits is the only solution on offer.
Or maybe it's simply a first step towards together improving how we narrate ourselves.