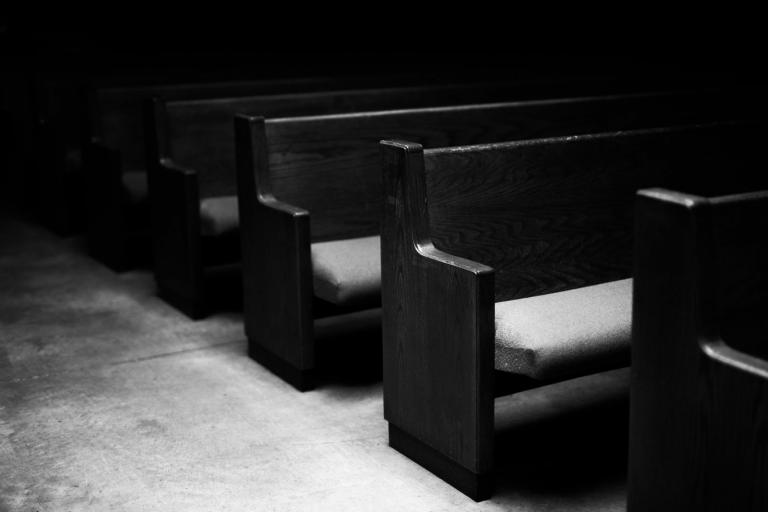 Let's begin with a story. This one comes from a religious family member, but I am going to scrape most every specific detail from it out of respect for their different religious beliefs. What matters more is the feeling involved, and the relationship.
This family member recently lost a dear pet, and was understandably grieving the loss.
Their religious beliefs are so strictly adherent to the original Hebrew in Old-Testament text that I suspected the idea of a "pet heaven" didn't exist in their conception of a god. Certainly, nothing in their correspondence gives me to think otherwise.
So how does one respectfully convey condolences? How would I want people to convey the same to me, if I were grieving such a loss?
Oddly enough, being an atheist made this easier, I think, than being a Christian who entertains things like doggie heaven. I simply said what I always say when people lose cared-for fellow-beings. I honoured the time they'd shared and the memories they'd built, and the good fortune that this other being had, to have known my family member for as long as it did. I also expressed a hope that my family member had community, and strength in community, to weather the difficult time ahead.
And a few days later, the family member wrote again, with an update on how their community had responded. All the people who had called and taken the time to express condolences. How the church community had rallied, in particular, to help with associated bills. And all of this news was so perfectly secular in its site of action (i.e. fellow human beings), except for the final words:
"God is so faithful."
Which struck me at once–because I remembered, when reading it, how common it is for atheists to latch onto phrases like this and get angry.
How you can invoke a god, so many of us ask, when it's clearly just your fellow human beings being decent friends and neighbours in a time of need?
And we have, I think, coherent historical reasons for such ire. But the humanists among us need to reflect on what that ire actually achieves–and whether it's really the hill we should be dying on, as we confront the greatest problems in our hurting world.
In Defense of Secular Anger for Spiritual Thanks
The most common scenario in which we atheists tend to get frustrated by people thanking their gods is when supposed "miracles" occur in the medical realm. Humans can strive over centuries to develop enough anatomical know-how, surgical prowess, technological enhancement, and sterilization procedures to achieve staggering medical wins–may I remind you that we have mind-controlled exoskeletons; nanobots to more directly target cancer cells with painstakingly refined drug therapies; gene editing to cure devastating diseases like sickle-cell–and still there is a wide contingent, globally, that says things like
"Praise be to God for saving my son."
"The Lord is so good! Look how He has cured my loved one!"
And while some religious folks talk about how their god "works through" doctors and science to achieve such ends, others like to fixate on human imperfection in order to make a case for miraculous intervention. If a doctor says that there's only a 10% survival rate for a person with X condition, and they survive it–suddenly that's divinity "showing up" modern science? Or if a patient goes into remission when a doctor's past history with a given condition has never yielded another such case, suddenly that's "proof that science doesn't have all the answers!" … As if scientists ever said that they do?
(I mean, can you imagine the grant application that would go with such a claim: Dear Government Body–So, uh, we have all the answers to Life, the Universe, and Everything… but can you give us a lil' top-up just to keep the labs humming anyway?)
So, why are atheists often angered by people attributing to prayer and miracle what a myriad of human beings have struggled so much and for so long to make possible?
Because that "proof that science doesn't have all the answers" rhetoric is
dangerous
. Because it leads many frightened and desperate people to turn from our best-guess modern medicine into treatments with far lower success rates and far more complications. It leads to parents denying their children basic and life-saving care because of faith that their god will provide. And it imperils medical and technological research critical to the ongoing refinement of our best-guess modern practices.
In short, we get angry, as atheists, because this is one realm where certain practices of religion do kill and otherwise diminish our one-and-only lives. So when that "Thanks to God" rhetoric gets in the way of our ability to advance life-saving medicine, you bet your bippy we're going to confront it–as firmly as is necessary, because lives are on the line.
And Yet… And Yet…
Granted, though, I think some of us don't do a good enough job articulating the difference between "science has all the answers!" and "if there are answers for everything to be found, we will find them through science, not prayer". The latter, I 100% believe–but I also know that we won't arrive at that fantastic end result in my lifetime, or my nephews' lifetimes, or their childrens' lifetimes either. And wow, is that ever devastating to many people: the idea of not ever having all the answers. The idea of living in a universe where no one does, not even some great, cosmic being far beyond our individual selves.
And so, as I mentioned in a recent essay on prayer and secular bargaining, it's important to remember that we're not dealing so much with rational response as with a desperate longing to be able a) to will different outcomes in this, our indifferent cosmos, or b) to will ourselves to react differently to the outcomes we do receive.
How much more comforting, I suspect, our personal ignorance would be if we could just trust that someone, somewhere, has all the answers that we lack!
In the case of my family member, for instance, the sprawling weight of grief exists outside individual conversations with community members. Grief is… an intricate and ongoing process, and we never quite know how it's going to affect us in the long run. And how frustrating, and how frightening, it is to have so little control over its course.
The invocation of spirituality at such times–or after the helplessness of waiting for a  medical treatment to succeed or fail–puts a name to that terrible place outside the bounds of personal agency, but still within the limits of our love and concern.
As secular humanists, then, we have a responsibility not just to be judicious in our response to such invocations, but also to listen to what our fellow human beings, in their most brutal moments of personhood, are telling us about their needs.
Because, quite frankly? Even some religious folk find it hollow to hear from fellow religious folk, always and insistently–put your faith in the Lord, the Lord is good, the Lord will provide!–when they're sitting by a child's or parent's hospital bedside.
How much more good we can do, we who recognize that ours must be a humanism of anti-desperation, by donating $10 to their GoFundMe page for related medical and living costs; or offering to water their plants and feed their animals while they're caring for their sick loved ones; or being present just to listen… and in the process of listening, letting them thank whoever the hell they need to, if it gives the people we care for any sense of stability amid the terribly human wastefulness of it all.