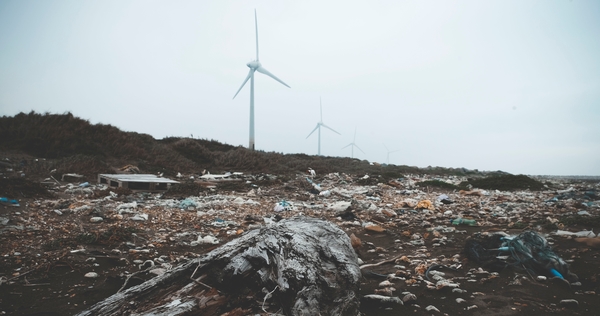 Let's begin with a story. In 2013, the Pew Research Center released survey data that was widely misrepresented among atheists, because of how easily it tickled our horror, disdain, and general assumptions about religious believers. 33% of estadounidense (U.S. citizens) don't believe in evolution? Another 24% believe that evolution was a divinely guided process? Oh, the scientific ignorance! Oh, the poorly educated sods who walk and vote among us!
Well, no, not exactly.
The problem with survey data is that people are given specific options to choose from, in this case something to the effect of:
"humans and other living things have evolved over time … due to natural processes such as natural selection",
"a supreme being guided the evolution of living things for the purpose of creating humans and other life in the form it exists today"; or
"humans and other living things have existed in their present form since the beginning of time".
Loaded options, that is: options that serve as far more than assessments of basic scientific know-how. These ones in particular also invite self-declared allegiance to specific strains of social discourse–and with them, specific cultural "tribes". As such, even if you might answer with far more technical accuracy if simply given an evolutionary tree and asked to describe humanity's development along it, if you're given a choice between two things you might simultaneously agree to be true (e.g. "natural processes" + "guided by a supreme being"), you're going to err on that which best reflects your tribal allegiance: not just that which best reflects your understanding of the science.
Which matters–it really, really matters–when we try to address climate-change denial in the secular world.
Shooting Fish in a Barrel
I've been a bit preoccupied this past week with fiction-writing tasks, both leading up to the publication of two short stories in August, and in relation to the next novel and short-story projects. (Juggling creative energy between fiction and non-fiction is something I'm still struggling to perfect.) But one of my current works-in-progress depicts the end of the world from the perspective of 16 or so non-human animal species, so I've also been doing a lot of research that keeps me bumping into climate-change discourse online.
Therein, one of the most grating bad-arguments-from-the-right-side has been variations on a comic by Joel Pett in 2009, which has a man at a climate summit boldly stand up and ask "What if it's a big hoax and we create a better world for nothing?"
Oof. Cute and devastating, right? I mean, how can people possibly argue against making the world a better place, irrespective of whether or not they believe humans played a role in how much our environment seems to have deteriorated?
But here again we have the fish-in-the-barrel problem, of making our opponent seem comically obvious and pathetic. Here again we have the assumption that, when asking people to "believe" the science, this is all we're ever asking of them.
Meanwhile, for many religious folks, active resistance of climate-change couldn't possibly make the world a better place.
How in blazes can you make the world a better place, after all, if you're acting as though it wasn't made by a supreme being in accordance with its supreme plan?
Climate Change as a Repudiation of Faith
Now, not all spiritual folks are against environmental advocacy–and those who are in favour of it have a pretty strong notion of stewardship of the Earth that allows them to believe a god is watching over all and expects them to help themselves.
(Hi, religious humanists! I see you!)
But a great many others are confronting a difficult ideological schism right now. And for others still, "confronting" is too generous a term: they're flatly refusing to engage with it.
When I was trying to complete a PhD in literary science during the Victorian era, I saw the same struggle play out in other generations, around contemporaneous socio-scientific crises. (You might be amused, or maybe disheartened, to learn that people were panicking about an over-populated Earth in the 1840s, too!) One of the most frustrating issues for Christians of the era was that of industrial pollution and attendant class-based suffering. After all, obviously Victorian modernization was in keeping with their god's plan, or it wouldn't have happened. But then… what was the role in this plan for all the waste that industrialization created, and the disease and suffering that came with it?
Remember, too, that germ theory of disease, care of Ignaz Semmelweis, didn't start to enter mainstream acceptance until the 1860s. Even then, major scientists of the period–atheistic and otherwise!–still entertained notions of "spontaneous generation" of airborne infection, which religious circles regarded as a consequence of sin. So if something needed to be amended about heavily industrialized society, it was simply on the spiritual level: Once everyone was made right with their god, the physical ills of this amazing urbanity that their god had permitted to exist would pass away, too.
Moreover, was it sad that many in the lower classes were struggling and dying to feed the machines of modern industry? Yes, but this was also a spiritual blessing: an invitation for the poor to practise and demonstrate humility before the rich, who in turn were given the opportunity to practise Christian charity upon their lessers. How glorious the potential for "miraculous" intervention when social systems were kept so utterly precarious!
(This is also from whence we eventually get texts like Charles Monroe Sheldon's 1896 In His Steps: What Would Jesus Do?, a starkly pro-capitalist book that targets society's most affluent, not to move them to deconstruct existing power structures but, just as Biblical Christ is always giving counsel as if society's "masters" should have all major decision-making power, to use their economic heft to compel more Christian behaviour from their employees and communities at large.)
Same Opponent, Different Century
Does any of this sound familiar? It should. Prosperity gospel has not much changed–but neither has a broader thread of cultural allegiance to the idea that there exists a god and therefore a PLAN, in which everything that is happening is as it should be.
Some religious folk thus welcome climate change–how can they not, when it's "obviously" a sign that their relentlessly imminent end-of-the-world is nigh?
Meanwhile, others–the fierce dissenters–are chafing at this secular presumption that a "better world" can ever be brought about by pursuing egalitarian social upheaval, reducing consumption, and seeking a reversal of industrial society writ large.
Don't we secular people get it? What possible space is there for a god and its miracles if the world isn't always in crisis? If everyone has what they need–if we humanists have our way with the world and "make it better" on the surface–then when will the average person ever feel so lost and broken as to drop to their knees and seek the one truly needful thing? The redemption of their souls in preparation for eternal life?
Oh, my dear fellow Marthas. We are not fighting scientific ignorance unto itself, when we seek to make this world fairer for all, and our environment more sustainable.
We are fighting nihilism. We are fighting folks–some secular, some simply out to maximize profit before it all goes to hell in a handbasket; but also some absolutely driven by their religious beliefs–who do not want this "better world" of which we speak.
Because in that world, there is no room for their brand of belief–and therefore, no room for their tribal allegiances.
And when you threaten someone's tribal allegiance, you threaten them.
But so be it, humanists of every stripe–so let's knock it off with this assumption that our notion of a better world is universal. It's not. It's a horror show to many of our fellow human beings, and we simply have to let it be as much… because every generation has its nihilists–and every generation, too, has far more pressing problems to address.