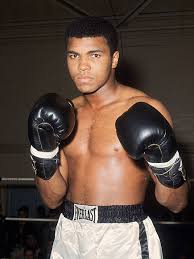 Before I go over the famous Muslims in America, let me start dispelling a myth, at least among some political circles, who is not a Muslim- past president Barack Obama. The list of "famous" Muslim Americans is going to be long. Let me start by naming a few who are no longer with us but are household names and need no further introduction. Muhammad Ali and Malcolm X (AKA Malik el Shabazz).
Muslims have been an integral part of American public life. I could have categorize Muslim Americans in many ways such as the most well known, living or dead, born-Muslims vs converted, and so on.  But I think it would be best to put them in a list separated by their field. Some  of them have retained their non Muslim, by-birth names. The following is not supposed to be an encyclopedic list and only lists a few examples.
Sports
Some of the "giants" include current and past professional players.
Mike Tyson: Former heavy weight champion. Controversial at times. His boxing bouts were over if you decided to go to the fridge to get something.
Kareem Abdul Jabbar. Hall of fame basketball legend who played for Los Angeles Lakers. He is still the all-time leader in points scored.
Shaq, AKA Shaquille O'Neal. Another hall of fame basketball star and currently a commentator on TMT' studio show on NBA games.
Hakeem Olajuwon. Dubbed "Dream" by his teammates. Hall of fame center who played for Houston Rockets.
Kyrie Irving. He recently converted. Broke my heart with a dagger 3 pointer to win game 7 of 2016 NBA finals against my Golden state warriors. (Since then my Warriors have reclaimed the title- 3 MORE times actually).
NFL football players are not prominent as some of the basketball players. The list includes Muhamad Sunu, a former Stanford star and played for the Bengals and briefly for the 49ers. Az Zahir Hakim , a wide receiver, played for the St Louis Rams during their "greatest show on Turf" era, Ahmad Rashad, who played for the Vikings and was a sideline reporter during ABC's Monday Night Football.
There are numerous other basketball players who are not as well known and to maintain the brevity, I will skip their names.
Politics
We now have 4 Muslims in the US congress. these include Keith Elison (no longer there but the AG for the state of Minnesota currently), Andre Carson, and the first Muslim American women, Ilhan Omar and Rashida Tlaib. The two women have frequently been the target of Islamophobic slurs and mis-information. there are numerous other representatives at the state and city level.
Academics
This is not a spicy list. Ther are famous within the academia but may not be household names. The list includes Akbar Ahmad (  anthropologist and the Ibn Khaldun Chair of Islamic Studies at the American university), Farooq Azam (professor of Oceanology at the Scripps center/UC San Diego), and Gul Agha (Professor of Computer Science at the University of Illinois at Urbana-Champaign).
Activism and Non Profit Organizations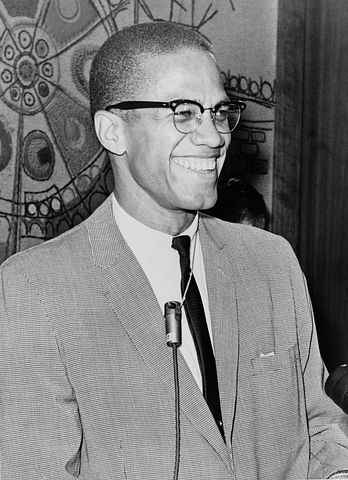 Muslims are getting ever more engaged in the civic discourse and there are numerous Muslim Americans working with dozens of organizations the list includes Nihad Awad and Ibraheem Cooper of Council for American Islamic Relations (CAIR), Maha Elgenaidi of Islamic Network group (ING), Robert Crane, a foreign policy advisor to President Nixon and an author, who passed away last year and so on.
Entertainment
You may be more familiar with the Muslim Americans in this filed. The list includes various stand up comedians.
Hasan Minhaj. He started at UC Davis and quickly rose to prominence for his wittingly comedy acts, often loaded with profanity. His hilarious act at President's trump's White House correspondent dinner in 2017 was one of my favorite. here is the YouTube link for you to enjoy.
2. Aasif Mandvi- often showed up at the Comedy central. My 2nd most favorite among this group.
3. Dean Obeidallah. has his own show on Sirius radio bearing his name.
4. Faran Tahir- actor who has appeared in a number of Hollywood movies, including Star Trek in 2009 and played  Captain                 Richard Robau in the 2009 film.
5. Dr Oz- no intro needed. Currently vying for political office.
6. Fareed Zakaria of CNN's "Fareed Zakaria GPS"- an anchor and chief foreign affairs corrspondent.
6. Others include Ahmed Ahmed, Mohammad Amer, David Chappelle, preacher Moss and Azhar Usman. You may look them                yourself on YouTube.
Science
This includes some Nobel prize winners such as Aziz Sancar, who won it in 2015 (Chemistry) for his role in DNA repair, another Chemistry Nobel prize winner in Ahmed Zuwail, and Anouseh Ansari, an entrepreneur and the first American Muslim in space.
Religion
This may be the most crowded field. Many of them are activists, others are leaders of their institution and involved in academia. They include hamza Yusuf of Zaituna college in Berkeley, Sh Zaid Shakir, co founder of Zaituna college, Sherman Jackson, Ingrid Mattson and Nouman Ali. Some are more well known within the American Muslim community, while others are well known in the "mainstream".
Not sure where to put Reza Aslan- a best-selling author (of Zealot, among many other books) and an asst professor of religion, who was a darling of liberal media until falling out of favor in the last few years.
This is a very short list. You will also find many Muslims in areas such as Medicine. the odds are that your surgeon or primary care physician is a Muslim, even if his/her name is not Muslim sounding. muslims are in the military, fire departments, police and public offices. they continue to play an important role in the diverse US population that continues to grow.