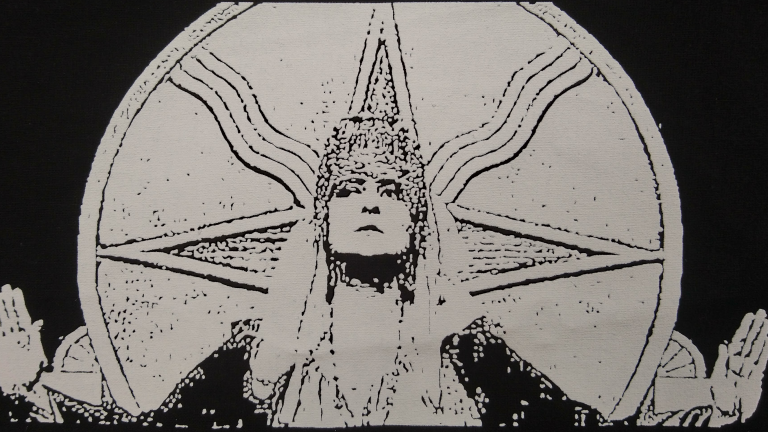 On 1st June in South Kensington, London, the first Magical Women Conference took place. I'd been looking forward to this event since late last year – so much so that I was eager to set my alarm for 5am on Saturday (actually woke up before the alarm as I was so excited).
When my friend and I arrived at the venue, which was opposite the beautiful Natural History Museum, there was already a queue to register. We began to appreciate the importance of the conference when we started chatting to the woman behind us. She had flown in from Alaska the day before to go to the conference and would be leaving the next day.
Prior to the conference, you had to register for talks and workshops. This was no easy task as there were around forty speakers to choose from as well as two keynote speakers, which everyone gathered to hear. With so many speakers, it was difficult to choose who to see and there were a couple of time slots when I wished I could triple-out and attend many talks at once.
Not only were there talks throughout the day but there were stalls, full of occult and esoteric goodies, to keep you busy if you found a few minutes to spare. We noticed book stalls immediately after registration and l managed to spend all the cash I brought with me in about five minutes. Luckily lunch and drinks throughout the day were included.
After a welcome by organisers Sue Terry and Erzebet Barthold, Dolores Ashcroft-Nowicki kicked off the conference. The theme was survival of the Old Ways and she weaved her message with her life story as a refugee in WWII coming to England and the beginning of her magickal path (like many good stories, a book was involved).
It hit home how blessed I was to be part of something that the 'civilized' world had tried to eradicate (pretty much like the Nazis had tried with Dolores personally). And while the voices of magicians through time are mainly male, there are just enough distant echoes of female voices to make a rich, albeit fragmented, legacy. Coming together at the conference were those female magickal threads weaving the past with the present to create a future where women practitioners not only survive but can thrive, taking the centre stage previously denied to us.
It was no surprise that many talks included themes of rebellion and empowerment.
After Dolores, we stayed in the main auditorium to hear Caroline Wise speak about the late Olivier Robertson, co-founder of The Fellowship of Isis, in her talk aptly titled Oliver Robertson: A Magical Life. Then it was time to get hopelessly lost finding the next room (big building, many floors and my confusion over which way was up and which way was down).
For the rest of the morning we stayed in the same room and heard talks on women in history. First was Harper Feist with a talk on Women and Grimoire Magic in the Time of the Inquisition. Next was Giulia Turolla and a talk on Before the Broom: Women and Witchcraft in the Ancient Mediterranean World. Our final talk for the morning was Women in Alchemy: Hidden in Plain Sight by Raye Schwarz.
I scribbled notes furiously all morning, well all day, actually. With each talk I came away with a deeper love of my path, greater respect for my fellow women in magick, further knowledge and more than a handful of 'A-ha!' moments.
Lunch was held on the roof terrace and, rather unusual for London, the weather was gorgeous. I took the opportunity to have a quick chat with organisers Sue and Erzebet then persuaded them to have a selfie with me, as you do (thank you!).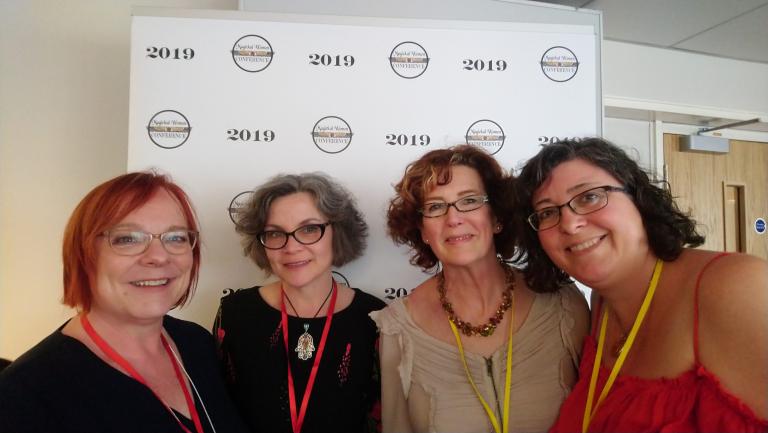 After lunch, Christina Oakley-Harrington, owner of Treadwell's spoke in the main hall about magickal women, power and property. I loved her reminder that witchcraft today owes a lot to the women who opened up their houses, pushed back the furniture, and practised in the safety of their own homes. Suburban witchcraft isn't to be sneered at.
There were more room changes for the afternoon but I managed not to get too disorientated this time. We went to a workshop run by Josephine McCarthy on The Dynamics and Power of Ritual Patterns followed by a talk on Rebel Women and Rebel Magic by Emma Kathryn. Our last speaker for the day was the resident storyteller Baya Salmon-Hawk with her thought-provoking French 'wander tale' Bearskin.
I took something away from every talk we went to. It's going to take me a while to process all the notes I made and the information I didn't manage to capture on paper (but I have it circulating somewhere in my head).
It was an amazing day, with an energy that inspired and motivated me to throw myself heart first into this great passion of mine. To do more, be more, share more. And that is the power of magickal women.