To Love an Invisible God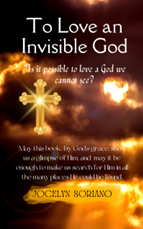 Is it really possible to love a God we cannot even see? Can we really love Him as we love another Person? A Person who can listen to us and respond to us? A Person who can know us far more intimately than any human being ever can?
TO LOVE AN INVISIBLE GOD is a book that will take us on a journey of discovery and love. In a very simple manner, it will try to answer some of the questions we may have about having a true friendship with God. It will also cite some examples in the Bible, in the lives of saints and in the author's own spiritual journey.
This book will not contain everything that can satisfy those who are searching for answers. I think there is no book that can ever contain all that can be known about God. But a book may, by God's grace, show us a glimpse of Him, and that may be enough to make us search for Him in all the many places He could be found.
Defending My Catholic Faith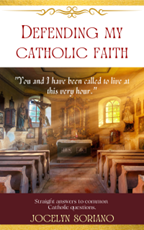 It's not the easiest time to be a Catholic.
More and more people are leaving the faith and the attraction of the secular world to many can no longer be denied. But this is not the time to be disheartened. This is the time to cling ever more tightly to God, to our Mother Mary and to all the saints who have never abandoned the Church. This is the time to be brave and to fill our hearts with as much light as we possibly could.
You and I have been called to live at this very hour.
Let us help each other carry on each day, showing the world that there is still a difference between a life lived without God and a life lived for and with God. Let our very lives become a testimony to that incomparable joy and peace that only comes from the love of God.
Mend My Broken Heart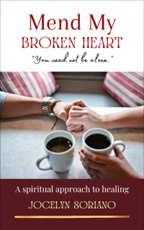 This book is a result of years of listening to real people who have real hurts and who struggle with the pain of not knowing how to heal a broken heart. For more than 10 years, Jocelyn Soriano has been a go-to friend, author and prayer partner and has helped inspire people through her writings.
When we lose a loved one, the most difficult part we experience is the vacuum of loss we feel in our hearts.
All of a sudden, a very significant part of our life, maybe the biggest or most important part is taken away. There is no immediate replacement. What we have left is just a BIG VOID, an empty space, a black hole we cannot understand. We feel hollow like our hearts have suddenly been taken away.
"We hurt so much because we have lost a part of ourselves. If we have loved much, we must have given much also, and when everything's over, we feel as though we have lost everything."
No matter how much we want to, there is no magic formula in healing a broken heart. There is no time-frame also. What we need is to know that our suffering is not meaningless, that the love we have given was never wasted, and that somewhere beyond all our pain, there is hope, hope that could help us endure the hurt we're going through.
Questions to God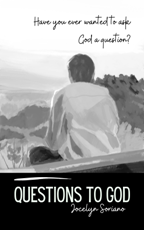 Have you ever felt like wanting to ask God a question? Not in the sense of doubting Him. Not in the sense of disbelieving His goodness. But just an honest question from the heart. If you could ask God one question, what would it be?
Over the course of my spiritual growth, I have asked God not just one question, but countless ones. I couldn't even remember how many questions I've asked. But what I can sincerely say is that He has never failed to satisfy my needs. In more ways than I could possibly remember, He has answered me just when I needed Him most.
This book lists some of the questions I have had. I have also tried to reflect upon the questions many people often ask. May God's wisdom help us to know Him more as we draw ever closely into His heart.
366 Days of Compassion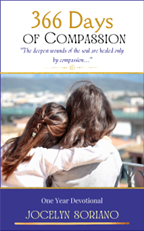 366 Days of Compassion is a one year daily devotional written by Jocelyn Soriano with original reflections, poems, prayers and motivational quotes on God's compassion for all of us. Each day's reflection is related to a Bible verse/scripture, resonating with inspiration, especially for those who are undergoing difficult times. It is for those who grieve, those who are losing hope, those who have lost their loved ones or their dreams, those who feel all alone, those whose hearts are broken, those who are judged and feel condemned.
Whether early in the morning or late in the evening, or any hour in between, one can read a simple quote like a breath of fresh air in one's busy day. One can silently say a prayer and meditate upon the beauty of Him whose face is happiness itself. One can take a peek at a poem and find in it something like a mirror reflecting the cries of the heart both in sorrow and in deep joy.
The deepest wounds of the soul are healed only by compassion… People do not merely need to be clothed, they need to be embraced with love. A love that enters into their own fears and frailty, a love that suffers with them and stays with them through their darkest hour.
Poems of Love and Letting Go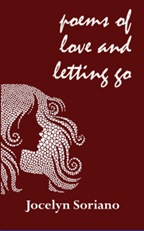 "I see now that no person who has ever loved has ever been spared from tears. Tears of joy and tears of sorrow. Of the most intimate union and of letting go."
Poignant, timeless and true. This book is a personal collection of poems about love and letting go. Whether it be a newfound love, a love that endures a lifetime, or a love that will soon be saying goodbye, one can find in these pages something like a mirror that tells the story of one's own heart.
Are you in sorrow because of a broken heart? Are you in grief because your are mourning the death of a loved one? Dying is painful, but so is the loss of a love that broke your heart.
Yet in all these, if one has loved true, one has found meaning in life. Healing is never far away for as long as hope is kept alive in one's heart. Let these poems of love comfort you, inspire you and remind you of the beauty of love.
To love is to be rapt in bliss, to be torn asunder and to be healed and made whole again.
"Where tears are not enough, let these poems unmask the deepest longings of your heart."
Of Waves and Butterflies: Poems on Grief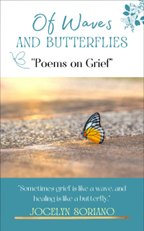 "Sometimes grief is like a wave, and healing is like a butterfly."
It is not because things die,
That they are beautiful.
Things are beautiful
Because somehow,
A part of them lives on
And never dies…
When we are mourning the death of a loved one, we experience a profound sadness that nobody else seems to understand. Many times, all we need is just a warm hand to hold us and a friend who will be there for us as we face the most difficult times we've ever had.
Let these poems be like a friend to you, revealing the deepest hurts in your heart as you strive to find some comfort in your hour of grief.
There is something about the loss of a loved one that seems to leave an empty space in our hearts. This space could often feel painful, as though thorns have instead grown within us, reminding us of all that we have lost. But despite the pain, there is sweetness, too. Despite our grief, there is also love. May these poems help you to remember the things that you have been given, the things that would always remain. Waves of sorrow may come and go, but even in our grief, the joy that our loved ones have given us would always be there. Through love, even our deepest hurts can turn into lasting strength and hope.
In Your Hour of Grief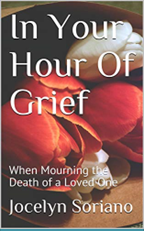 Grief, particularly the sadness of grieving the loss of a loved one, is one of the darkest hours we could ever experience. It is something that goes beyond our comprehension, something so devastating it destroys the most beautiful dreams we have ever had with and for our beloved ones.
How does one go on after such a loss? How does one survive the empty vacuum our loved ones have left behind? Is there any valid meaning we could possibly attribute to death?
Let this book be like a comforting friend for you, someone who knows just how painful it is to experience what you're going through. I may not be physically with you, but through this book's comforting words, may you be hugged with a warmth that reaches your heart, soothing the aches within, whispering words of hope and of a renewed sense of connection with that part of you that seemed to have been suddenly lost.
This is a short and simple book, but it is a powerfully healing and comforting book. May you find inspiration and wisdom in it, may you find practical advice, and may you be blessed with a love you will always be able to keep with you even in your darkest hour.
Beloved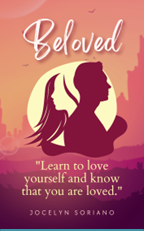 If you are looking for a short read that can help you love yourself more, this is the one for you! The simple conversational style of the book will make you feel as though you are talking to a friend over a cup of coffee. Through the book, you will have answers to some of the most common questions we have about loving ourselves: How do I know I am loved? How do I love myself more? How do I let my loved ones know I truly care? Is there someone who really cares for me at all? Warm, open and sincere, this book is filled with simple yet profound thoughts that will not only uplift your self-esteem but will also help you improve your relationship with other people.
The Good for Nothing Boy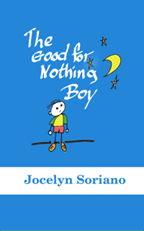 There was once a boy who was said to be good for nothing.
No matter how hard he tried, it seemed as though he was certainly good for nothing at all. To add to this sad plight, the bullies teased him even more for two things: first, that he had no name; and second, that he had no father. Not that he still had a mother, for she has vanished a long time ago. But at least, it can be said, that he had some memories of her.
One day, this little boy takes off in an adventure of a lifetime that would help him discover the truth about himself and the world around him.
Together with his firefly friend, they would travel into magical places, meet extraordinary creatures and learn priceless lessons along the way. Will he be able to discover his name? Will he finally realize his true worth?