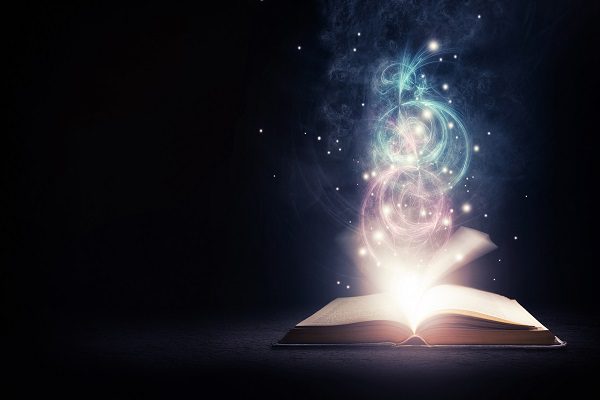 My very lovely publishers Moon Books have allowed me to create my own series of Kitchen Witchcraft books…I wonder if they know what they are letting themselves in for?
Following on from my last book, Witchcraft into the Wilds, I wanted to keep with that kind of wild witch theme but bring in my favourite Kitchen Witchcraft but broken down into individual subjects.  Although my own personal pathway has been a long and winding one with expeditions off in other directions along the way, Kitchen Witchcraft has always been the base and the area that I come back to each time.  This series has allowed me to cover areas in detail, but with a big focus on the idea of Kitchen Witchcraft, using what you have to hand, natural items and none of the fancy schmany expensive ingredients.  Obviously there is cake…
The first book in the series was published on 27th July 2018 as is all about Spells & Charms:
Spells & Charms official blurb: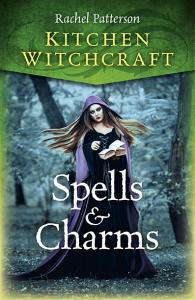 There are a lot of things in the universe that we don't understand. When something is meant to happen, it will whether you cast a spell or not. But you can help it on its way by guiding and encouraging it and maybe even tweaking events a little too. A spell can be worked in many ways, from a simple pointing of the finger to a complicated ritual involving lots of herbs and crystals and, of course, any variation in between. What will happen for sure is the boost of confidence and happy buzz you will receive as you cast the spell, as well as the positive vibe you get from putting something into action.
Hop on over to the Moon Books website to read all of the very lovely reviews (I am feeling very blessed, huge thank you to everyone – reviews are like magical gold dust).
http://www.moon-books.net/books/kitchen-witchcraft-spells-charms
Following on from the first book is Kitchen Witchcraft: Garden Magic to be published on 30th November 2018 (but available to pre-order now from all good books stores…subtle hint, hint).
Garden Magic official blurb: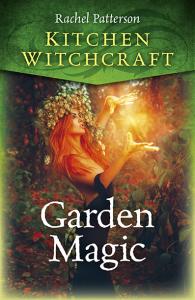 It doesn't matter if you only have a window sill with a pot plant on it, a small city terrace, a playing field or several acres, you can always work with the magic in your garden. The kitchen extends into the garden anyway and a Kitchen Witch will often be found pottering around in amongst the plants. 
And then…
And then because really it is very difficult to shut me up…2019 will bring the third book, Kitchen Witchcraft: Crystal Magic…but you will have to wait for that one because it is still 'under construction'.
Crystal Magic official blurb:
Using some of the more commonly available crystals this book will present them all in a magical light. 
How to work with crystals for magical purpose.
Connecting with crystal magical energy.
Which crystals to use for specific magical intent.
Creating crystal spell grids.
Designing crystal spell pouches.
Using crystals for divination.
To find out more details about the books that are available now, or indeed any of my other books please do take a peek at my website
And if anyone would like to see a particular subject covered, please do let me know!