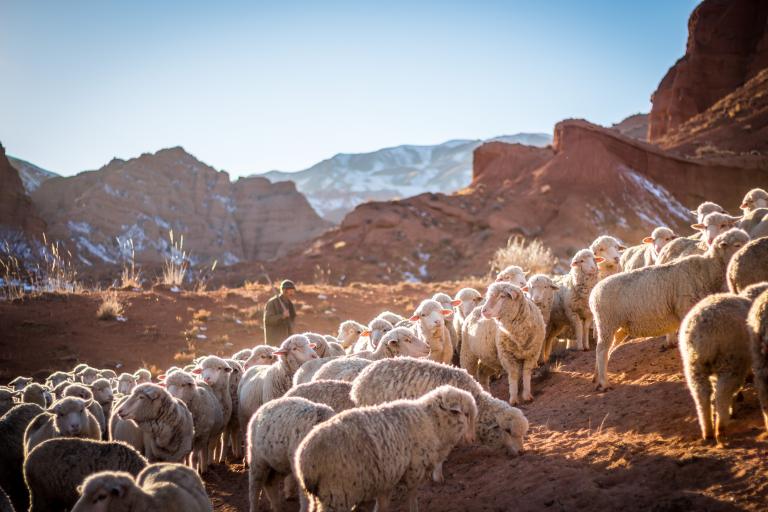 Jesus Doesn't Really Care About Me, Does He?
From time to time, we all get the feeling that Jesus doesn't care about us. We've heard the stories of his encounters with the sick and hopeless people in the Bible, but this is a different. We're not Zacchaeus or Mary Magdalene and Jesus is no longer walking the face of the earth. Whether it's because of an unanswered prayer or a feeling of hopelessness, we sometimes get the idea that Jesus has given up on us. I'm here to tell you that nothing could be further from the truth. Jesus cares about you. Boy, does he ever care!
I'll Let Him Tell You
The Mass readings for the Solemnity of Most Sacred Heart of Jesus make this point better than anything I could ever write. If you think Jesus doesn't care about you, check out the following and see what you think.
The Lord is your shepherd and he will personally look after you…
Thus says the Lord GOD:
I myself will look after and tend my sheep.
As a shepherd tends his flock
when he finds himself among his scattered sheep,
so will I tend my sheep.
He will rescue you from anxiety, hopelessness and any dark place you may find yourself…
I will rescue them from every place where they were scattered
when it was cloudy and dark.
If you're tired and weary, he wants to give you the rest you seek…
I myself will pasture my sheep;
I myself will give them rest, says the Lord GOD.
He can fulfill all of your needs and desires…
The Lord is my shepherd; there is nothing I shall want.
Even though the world can be a scary place, you have nothing to fear, because he is with you…
Even though I walk in the dark valley
I fear no evil; for you are at my side
with your rod and your staff
that give me courage.
Jesus gave up his life for you, not because of anything you did, but because of who you are…
For Christ, while we were still helpless,
died at the appointed time for the ungodly.
Indeed, only with difficulty does one die for a just person,
though perhaps for a good person
one might even find courage to die.
But God proves his love for us
in that while we were still sinners Christ died for us.
He knows you personally…
I am the good shepherd, says the Lord,
I know my sheep, and mine know me.
When you are lost, he will leave everyone else to seek you out. Then he'll rejoice when you are found…
"What man among you having a hundred sheep and losing one of them
would not leave the ninety-nine in the desert
and go after the lost one until he finds it?
And when he does find it,
he sets it on his shoulders with great joy."
If you find yourself in a dark and lonely place right now, take comfort in the fact that Jesus is seeking you out and wants to bring you back. Don't be afraid. This isn't fluff. It's as real is it gets. The Good Shepherd has been looking for you and is standing beside you right now. Turn around and give him a hug!
(BTW, I pray for you every day. Email me with any specific intentions and I'll add them to my prayer list.)
Like what you're reading? Click HERE to get BE NOT AFRAID with GARY ZIMAK delivered to your inbox each day for FREE!