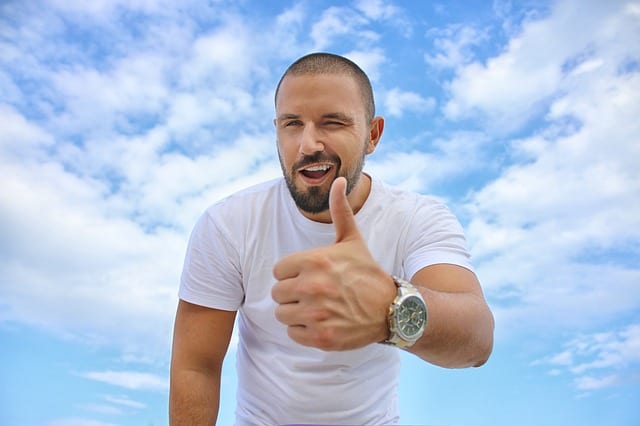 The Bible reminds us to "encourage each other daily" (Hebrews 3:13), but it's easy to get so wrapped up in our own problems that we just don't do it. It takes a great deal of effort to reach out and encourage someone, especially when you're struggling yourself. With that in mind, I'd like to share a few emails that I've received in the past few weeks. Your comments both touch and inspire me…
Hi Gary – I wanted to say thanks for your inspiring messages. I have your books and I receive your messages daily. I feel like you know what struggles life brings. I'm being hit with many at one time right now and your messages help. I'm dealing with my husbands health and financial burdens and a son who left the church currently. I struggle to understand that God is with me because I don't feel it. Keep writing. You are reaching people…like me.

Dear Gary – Every day I look forward to what you have to say next. Thank you for these excellent, inspiring columns, they really help me to improve my attitude and to try to bring myself closer to God. Thank you.

God bless you Gary Zimak. Your book From Fear to Faith : A Worrier's Guide to Discovering Peace gives great advice and it lead me to Him, the one who can give me the strength to beat my worries and anxieties. When I bought the book 4 months ago I wanted to have peace but I found some even better than peace, I found a way to become a Saint. Thanks to your book, I have been giving all my problems to Jesus. Now every time a negative thought hits me I turn to Him and his mother the Blessed Virgin. So, now the more anxieties and negative thoughts hits me the more I pray and use the Holy Catholic Church.
I am very grateful to all of you who have expressed your appreciation for my work. Thank you for reading what I write, listening to my radio show and for attending my talks/parish missions/retreats. God willing, I plan to continue sharing the Good News for as long as I can. Because I support my family through full time ministry, however,
I would be grateful for any financial contributions you could send my way
. You can become a monthly sponsor of my ministry (for as little as $10/month) or make a one time donation
HERE
. All donations are processed securely through PayPal. Without your financial support and prayers, I could not continue my full time ministry. Thank you VERY much!
It's a great blessing to be able to walk with you as we travel toward our eternal home in heaven. There's no doubt that life is tough, but God is tougher. Try not to forget it! I'll keep doing my best to remind you that he's always with you, even if you don't feel his presence. Please EMAIL ME with any comments, concerns or prayer requests. I always enjoy hearing from you!
Like what you're reading? Click HERE to get BE NOT AFRAID with GARY ZIMAK delivered to your inbox each day for FREE!