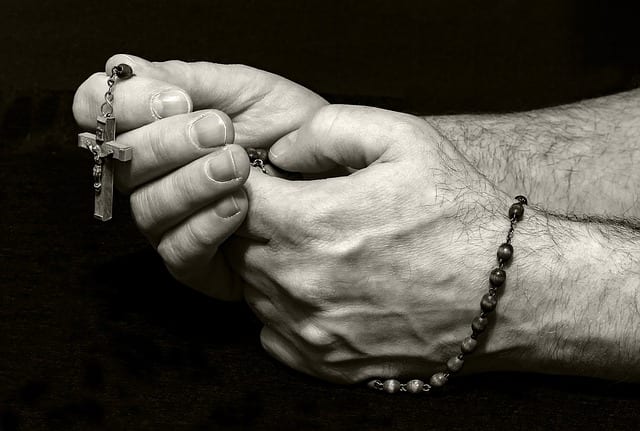 I know what it feels like to face a desperate situation with little or no hope. Twenty-two years ago, my wife was pregnant with twins and we were informed that they only had a ten percent chance of being born alive. Because of the unceasing prayers of many people, Mary and Elizabeth are alive and healthy today. I absolutely believe that God still performs miracles.
Earlier today, I received the following prayer request from a friend:
Dear Gary, would you please pray, and ask people to pray, for a mom named Siobhan who is in the hospital dying from an infection that went septic? She and her husband have 2 children. Her son is on autism spectrum and his mother is totally the person he is closest to in the world, very dependent on her. He is hysterical and can't cope with this. Doctors have given up but we are storming Heaven for a miracle.
Siobhan needs a miracle and I believe that the Lord can deliver one. Will you join me in praying for her complete healing?
Lord Jesus – When you walked the face of the earth you performed many miraculous healings. The Bible tells us that you are the same "yesterday, today and forever" (Hebrews 13:8), so I know that you are still in the miracle business. In your powerful name, I ask that Siobhan be completely and totally healed of her ailment. I also ask that you fill her family with the supernatural peace that only you can give. Please grant wisdom to her doctors and allow them to be used as your instruments. With total confidence in your power to heal, I thank you for hearing and answering this prayer. I ask this through the powerful intercession of your Blessed Mother, Mary. Amen.
Thank you for praying. Please share this post with all of your prayer warrior friends!