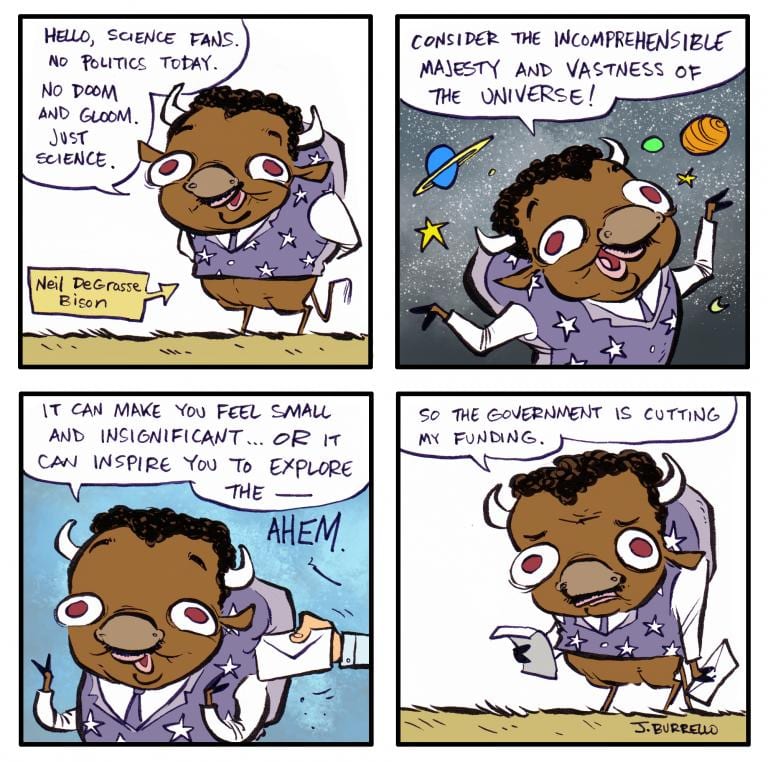 I just love drawing this character.
Also, I do believe that funding scientific research and promoting science education is a good thing. This planet is cool. We should learn more about it and how better to live on it.
Support Blinky & Sal on Patreon and check out Barb on Webtoon.