If California Governor Arnold Schwarzenegger is really this creative, I might start liking him again.
Check out this supposed accidental acrostic hidden in a letter from The Governator to the members of the California State Assembly: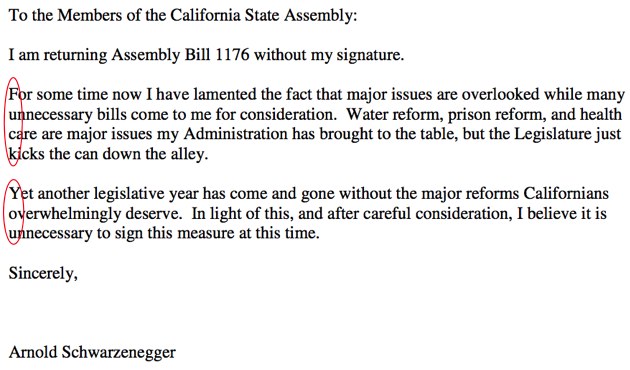 It's even better if you add the "I" from the first paragraph. It sounds more Schwarzenegger-esk.