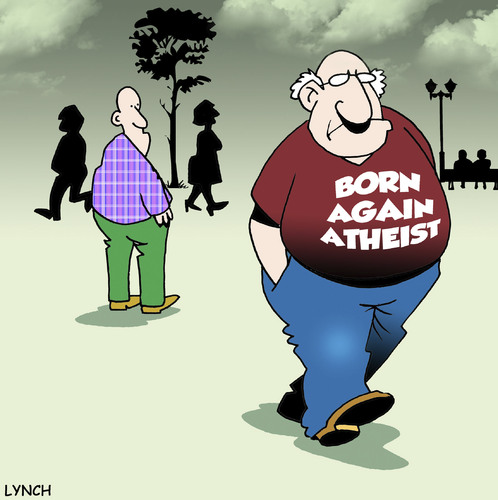 Over the past several years, one of my primary goals has been endeavoring to bridge the gap between the traditional atheist organizations and the millions of "newer" nonbelievers (or nones). In doing so, I have had the wonderful opportunity to work with a number of magnificent individuals. One of which is Dr. Tom Arcaro. I'm delighted that he is on the board of Atheist Nexus, and privileged to call him a friend.
A few years back, I had the pleasure of aiding Tom in creating a survey about the stigma of being an atheist. The results were quite enlightening and the results were published in a Skeptic Magazine  article.
Now, we are revisiting the nontheist community and expanding our queries into how atheists interact with the non-believing communities. We will be sharing the resulting statistics with the leadership of Atheist organizations in January. Our hopes are to provide them with information to better meet the needs of nonbelievers. Please take a moment and take the survey, and pass the information on to friends.
Below is a letter written by Tom:
Atheist friends and colleagues,

I write to ask your assistance on getting the word out about a survey designed to help us better understand the world of atheists.

I am a sociologist at Elon University and have been researching atheists and atheism for the last five years.  I have amassed a team here at Elon to support me in doing this research, and we will all be quite honored to make a modest contribution to the cause of atheism.  Our main goal is to serve the atheist community.

What do we know about the make-up of the atheist community both here in the United States and around the world?  What are the perceptions of atheists about the state of atheism-related organizations and what these entities can or should do for them?  What are the perceptions of atheists about believers?  What types of atheists are there? How does being an atheist impact how one navigates in the social world? What is the demographic makeup of the atheist community both in the United States and around the world? What similarities and differences are there among atheists of different genders, ages, and geographical locations?

Though one can find answers to these questions in various books, articles, blogs and forums, having a robust, fresh set of survey data can serve to deepen, clarify, and expand on what we already know -or assume we know- about the world of atheists.  The intent of this survey is to generate such a data set and thus assist atheist-oriented organizations better to understand and serve the atheist community.  All relevant data (and analysis thereof) will be made available to the leadership of appropriate atheist- oriented organizations.

Getting the word out about this survey is critical so that we may hear the voices of as many atheists as is possible and, ultimately, work together to make ours a world where atheists are both understood and represented.

The URL for the survey is http://www.surveymonkey.com/s/HDJ5C6L.  I have also set up a web site for the survey (Serving Atheists) that will serve as a place people can go for updates, preliminary reports on the data, and also to offer comments.

Thank you in advance for your assistance.

Dr. Tom Arcaro
Professor of Sociology
Elon University
Elon, NC  27244