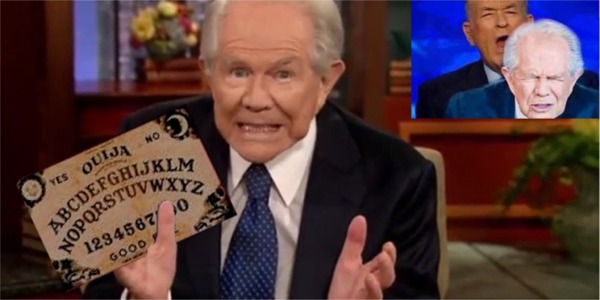 I know I promised, for the sake of America, I would no longer mock Pat Robertson. So, please don't think I am doing so now. Think of this post as a public service announcement. The message in this video is something you occult loving sexual deviants need to hear.
That's right. If your kid is rebellious and you think they might have some mental issues, it's probably because you either played with an Ouija board as a kid, or because you saw an X-rated movie.
Why would God punish your kid for something you did as a child? Because, that is how he does things. Numbers 14:18 tells us that "he punishes the children for the sin of the parents to the third and fourth generation."
And don't try to use the excuse of "I didn't know any better." Did that excuse work for Adam and Eve? Of course not. The entire world got screwed because of what they did when they had no knowledge of good and evil. What's not fair about that? It's just the simply godly justice America was founded upon.
You have been warned.