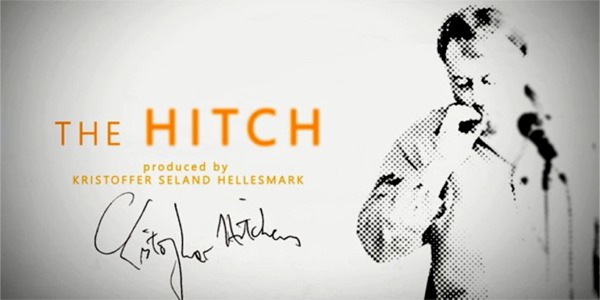 I don't know why I've never seen this.
Over the weekend I watched, 'The Hitch'- Christopher Hitchens documentary. It is a wonderfully produced by Kristoffer Seland Hellesmark, and features a compilation of some of Christopher Hichens best (and worst) moments.
I found the segments from Hitch's last public speech particularly moving. I was fortunate to be there and wrote about it before. Similarly, Richard Dawkins commented on that day, and the ones leading up to it.
While Hitch's predictions that charlatans would make claims of a death bed conversion are now coming true, I think it is good to remember the force that was Christopher Hitchens.
Here's Hellesmark's comments on why he created this film:
I was looking for a documentary about The Hitch to watch but
I could never find one. I waited and waited. Finally I figured:
"Why don't I just make one?". That was the inspiration for this project.
I did not make it to gain financially as I do not own most of the
footage used.
Enjoy.
Follow Richard: Twitter, Facebook, RSS, Newsletter
Top Photo: Documentary screenshot.