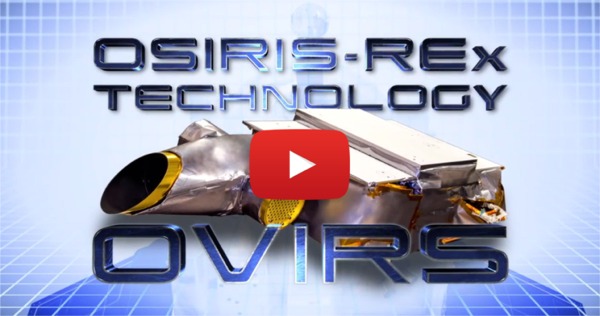 If like me, you are a space geek, you are excited about NASA's September 8, launch of the OSIRIS-Rex spacecraft to the surface of Bennu, an asteroid that news sites have been dubbing "Doomsday," "Earth-Crushing," and "Armageddon Asteroid." (see explanation video below.)
Bennu, which is approximately 1,640 feet in diameter and orbits the Sun at 63,000 mph, was discovered in 1999. It passes the Earth every six years, and may strike us somewhere between 2175 and 2196. While this is not a far-fetched assumption (a 1 in 2,700 chance), it will not destroy our planet. It will just kill thousands.
However, it is not time yet to call on Bruce Willis, and Ben Affleck (key Aerosmith), the primary purpose of this mission is to learn more about the origins of the Earth, and help us to determine if life has or ever has existed on Mars or Jupiter's moon Europa.
University of Arizona's Dante Lauretta told ABC:
We believe Bennu is a time capsule from the very beginnings of our solar system. So the sample can potentially hold answers to the most fundamental questions human beings ask, like 'Where do we come from?'
Beyond all of that, let me remind you that in my article, "How Religious Beliefs Can Threaten Progress and Perhaps Our Existence," U.S. House Subcommittee on Energy and Environment member John Shimkus, tells us that only God can decide when the Earth will end. Moreover, we know how he will do it. So there's that comfort.
For those interested in the actual purpose of NASA's mission:
"Cause I'd miss you, baby, and I don't wanna miss a thing…"
Now spend the rest of the day getting these lyrics out of your head.
Follow Richard: Twitter, Facebook, RSS, Newsletter
Photo Credit: YouTube Screenshot