A cathartic satire. I need to remember to have this on hand for the next time someone sends me an e-mail with any of these ridiculous apocryphal stories.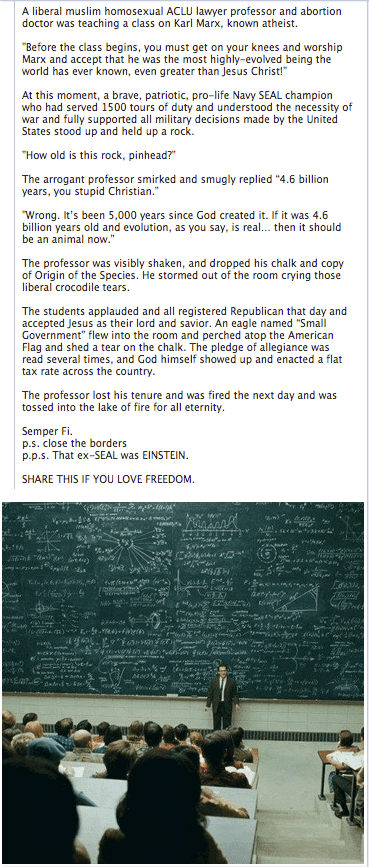 —————————————
It is unclear whether all the readers are familiar with the ubiquitous chain e-mails that this is parodying.
So here they are:
Atheist Professor vs. Chalk.
Atheist Professor vs. Marine
Atheist Professor vs. Einstein (if you scroll down, this one also has the marine story and an especially nasty and hyperbolically silly variation involving a Navy SEAL.)
For a bonus, here is a fun cartoon on the chalk story.