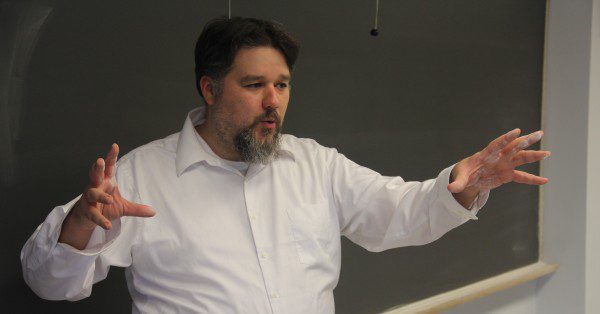 Today I am announcing the new format for my online philosophy classes, the schedule of class offerings (with course descriptions), and, in this post, if you scroll down, you will find the new options for "passes" you can choose to buy to participate in the classes at the length you desire.
For those of you unsure you can afford the classes, I am devising new ways to make the classes fit your budget. There are trials costing just $29.99* for 5 hours of class and an orientation. And now you can pay for just a 20 hour block of class time instead of the full 40 hours previously required (40 hours is the equivalent of a full college class). Also you can now share a computer screen with friends, partners, or family members so more than one person can take the class on the same tuition. You can also space out payments with an installment plan whereby you pay bi-weekly or monthly for three months, six months, or even a year if that will make the difference between you being able to take the class or not. With a year long installment plan, you could pay for 40 hours of class for as little as $10.38 a week or $6.91 a week for 20 hours of class. Or if you have a service you can provide me, I am opening to offers to barter for some classes. And there may be scholarships available if other students or benefactors are gracious enough to donate, as several people did in 2013.
I have also lowered some prices by allowing students to pay by check rather than by PayPal. In the past, when students would pay via PayPal, a hefty chunk of what they paid me went to PayPal. Now I have lowered standard hourly rates and if you want to get the new lowered hourly rates, you can just pay me via check. If you want the convenience of paying with PayPal you will pay a service charge that mostly just recoups PayPal costs for me. And if you pay 40 hours of class, you can pay for another 40 hours for just $11.99/hr* or start paying for just one class at a time for $17.99/hr* with no further commitment required.
February/March 2014 Prices**:
If you are new and want a very cheap Trial Pass, you can take a couple sessions of classes and an orientation very cheaply ($29.99*) but then pay a little more for the regular passes should you decide to commit after the trial.
When you are not on a Trial Pass, you must pay for passes for blocks of class time. You use either 2 or 2.5 class hours in every class session. Students who buy their first block of class time without first using a Trial Pass get an additional free orientation included with it.
The
Silver Pass
buys
20 hours
of class time for
$21.99/hr* if you took the Trial Pass or $17.99/hr* if you did not
.
The Platinum Pass buy 40 hours of class time for $15.99/hr* if you took the Trial Pass or $13.65/hr* if you did not.
The Gold Pass buys a whole year's worth of sessions (at least 100 hours class time) for a one time fee of $999*.
A Bronze Pass buys an individualized one-on-one philosophy lesson for $99/hr*.
A Double Platinum Pass is available to anyone who has paid for and completed a full 40 hours of class (i.e., they did a full 2013 class with me, complete a 2014 Platinum Pass, or complete two 2014 Silver Passes). The Double Platinum Pass buys 40 hours of class time for $11.99/hr* (regardless of whether a Trial Pass was ever used).
A One Day Silver Pass is available to anyone who has paid for and completed a full 40 hours of class (i.e., they did a full 2013 class with me, complete a 2014 Platinum Pass, or complete two 2014 Silver Passes). The One Day Silver Pass buys either 2 hours or 2.5 hours of class for $17.99/hr* in any class where platinum, double platinum, silver, or other one day silver pass students are present.
Scholarships may be available if generous students of greater means offer to chip in for part of the tuition of students with lesser means. Please be in touch if you either would like to donate to a scholarship or would need to receive one in order to attend. Scholarship donators and recipients are kept anonymous.
Also there is a Same Camera Freeloader Discount now available to families, spouses, partners, roommates, or friends. So long as one student enrolls and pays the full price for any pass except for Bronze or Gold and uses just one computer/camera, they can have spouses, roommates, friends, or children over 16 years old either listen in or actively participate with them using the same computer camera for no extra charge. The freeloaders are not officially enrolled and so cannot participate on their own computers or be eligible for Double Platinum or One Day Silver Passes based on freeloading participation. Freeloaders also waive the right to take Trial Passes in the future.
*There is a 9% service fee in addition to prices stipulated below unless a student (a) pays by check rather than PayPal or (b) makes an electronic payment, using PayPal or another service, in such a way that the student covers the costs of the electronic payment directly).
**Prices subject to change. Students will remain on the same pricing system for up to 365 days, unless certain passes are removed altogether or unless prices lower, in which case existing students will be eligible for the new lower prices.
The course descriptions and schedule of classes are here. Classes begin March 9, 2014 and then run indefinitely. Write me today at camelswithhammers at gmail dot com to enroll or ask questions!