One of the best comics out there for philosophy topics is Ryan Lake's Chaos Pet. His latest is a hilarious exploration of a number of philosophical ideas about punishment.
Here's how it starts: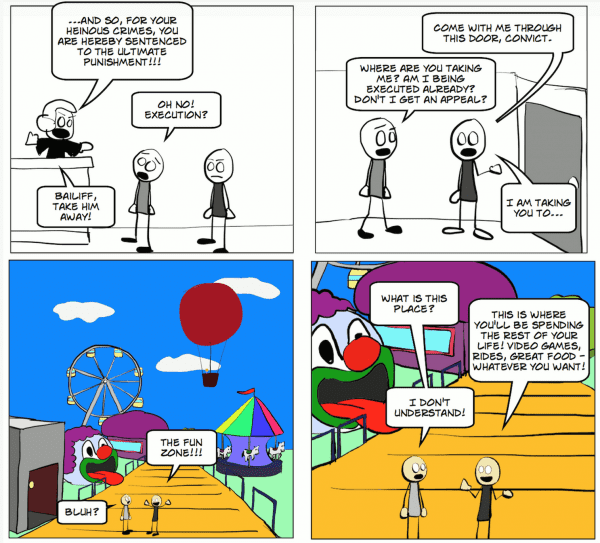 Click over to the full cartoon at Chaos Pet to see what's going on…
---
And, of course, to explore all the ins and outs of punishment and other aspects of justice in-depth, take either my Social and Political Philosophy class or my Ethics one!