Very very brief welcome video with Dan Fincke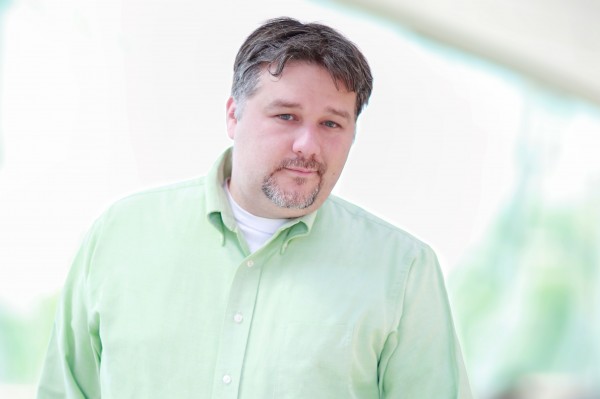 My name is Dan Fincke (pronounced "fiŋkə"; i.e. pronounce the "e" in "Fincke" as you should pronounce the "e" in "Nietzsche"; i.e., like the "a" in "sofa"). I am the founder and primary writer at Camels With Hammers.
You can write me at camelswithhammers@gmail.com for any purpose, but most especially in order to hire me to teach you, advise you, or write for you.
Please subscribe to Camels With Hammers to keep up with every post. You are also welcome to friend or follow me on Facebook, Twitter, or Google Plus.
Now, for a little about who I am, where I come from, and what I offer:
I have my PhD in Philosophy from Fordham University .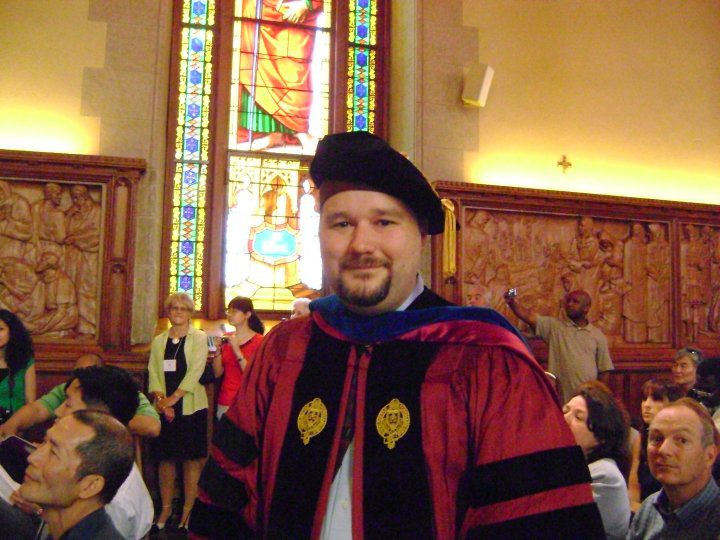 I taught 93.5 college classes over 11 years, from 2003-2013.
I was an adjunct assistant philosophy professor at Hofstra University, City College of New York (CUNY), and Hunter College (CUNY). Additionally, while a graduate student, I was a teaching fellow and then a teaching associate at Fordham University. I also spent a lot of time as an adjunct professor at William Paterson University, St. John's University, Fairfield University, and back at Fordham University. In 2005 I won the "Teaching Fellow of the Year" award from Fordham University's Graduate Student Association.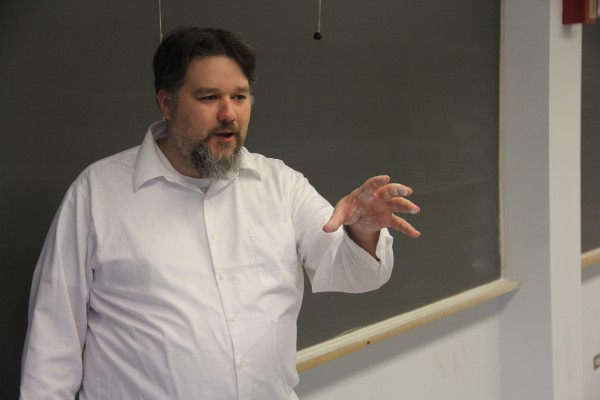 In 2014, I left adjunct teaching behind to focus exclusively on my own online classes and other philosophical services.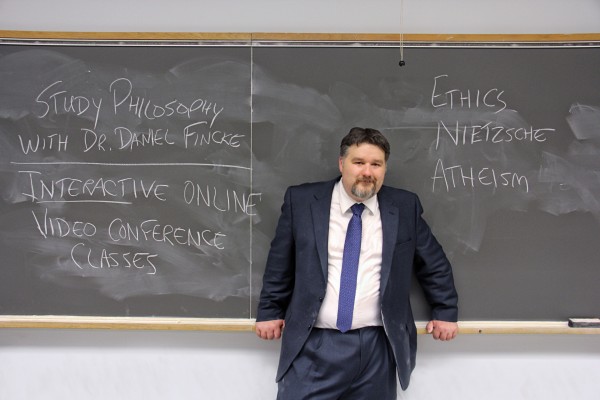 I now teach interactive philosophy classes using video-conferencing online, which you can sign up for by simply writing to me at camelswithhammers@gmail.com.
My online classes involve live, interactive class discussions with me and your fellow students held over videoconference (using Google Hangout, which downloads in just seconds). Classes involve personalized attention to your own ideas and questions. Course content winds up tailored to your interests as lively and rigorous class discussions determine where exactly we go. Classes are flexible enough to meet the needs of both beginners and students with existing philosophical background
My classes require no outside reading or homework or grades–only a once weekly 2.5 hour commitment that fits the schedules of busy people. My classes are university quality but I can offer no university credit whatsoever. New classes start up every month and you can join existing groups of students if you want. Click on the classes that interest you below and find the course descriptions, up-to-date schedules, and self-registration. 1-on-1 classes can be arranged by appointment if you write me at camelswithhammers@gmail.com.
I am also certified by the APPA (American Philosophical Practitioners Association) as a philosophical practitioner.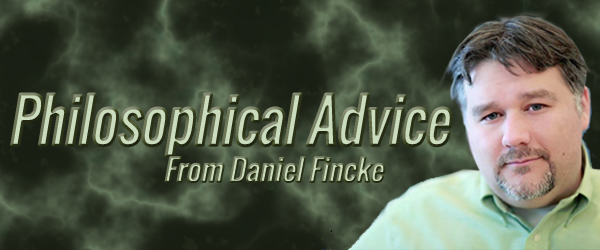 I offer philosophical advice services to help you work through the philosophical aspects of your practical problems or to work out your views on philosophical issues. I can help you reason through your beliefs, values, priorities, identities, emotions, ethical dilemmas, life decisions, existential quandaries, religious or post-religious struggles, love relationships, interpersonal conflicts, search for meaning and purpose. Essentially, we can discuss any areas of life in which some conceptual clarification, logical consistency, theoretical sensitivity, and emotional intelligence can be helpful.
I specialize in helping people who have recently left a religious tradition work out their constructive answers to questions of ethics, metaphysics, the meaning of life, etc. as part of their process of radical worldview change, and for dealing with relationship problems stemming from rejection by their religious friends and family.
For an idea of the reasoning processes and types of insights that I bring to advising people read my answers to e-mails seeking help.
I meet with clients using Skype or Google Hangout so it does not matter where you live, you can reach out to schedule an appointment by writing me at camelswithhammers@gmail.com and putting "Philosophical Practice" in the subject line of your e-mail.
If you would like to contribute an e-mail I can answer in my public column, write me with "Philosophical Advice" in the subject header and I will answer your e-mail for free on the blog and keep your personal identity confidential.
My philosophical specializations are in ethics, atheism, and the philosophy of Friedrich Nietzsche.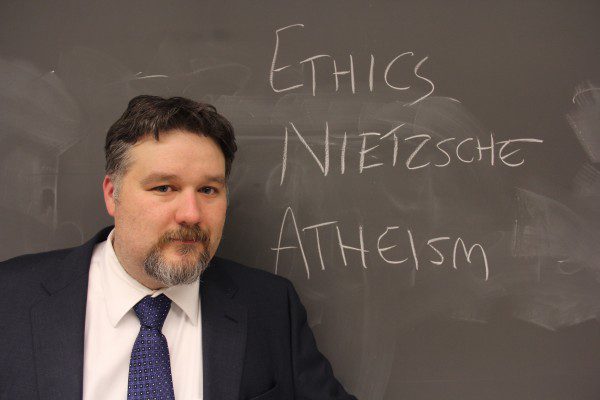 My dissertation was called, "On Deriving and Defending an Axiology of the Will to Power".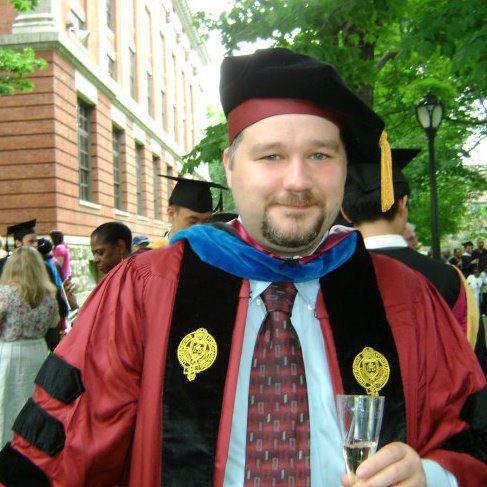 In my dissertation I focused on developing a systematic reading of Nietzsche's views on truth, reality, and ethics. I argued that an ethics of truthfulness was central to understanding his philosophical methodology and the coherence of his overall philosophy. Throughout my dissertation, I focused especially on developing a comprehensive, internally coherent, and textually supported interpretation of Nietzsche's views on the foundations of ethics.
Below is what I would look like were I myself a 19th Century philosopher, like Nietzsche: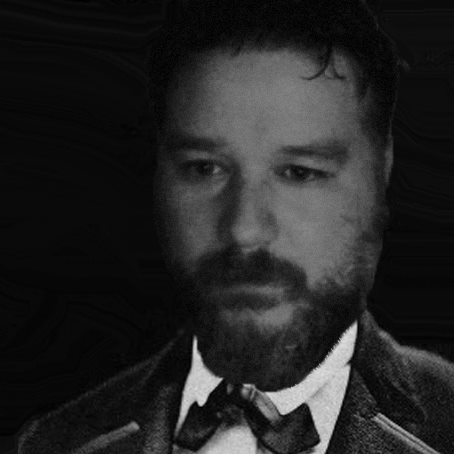 In the final chapter of my dissertation I began the development of my own interpretation of ethics. I built on what I took to be Nietzsche's most important and defensible insights and explicitly differed with Nietzsche where I thought he was wrong. Then I integrated a wealth of insights from other historical and contemporary philosophical sources into my thinking as part of devising a creative ethical system of my own.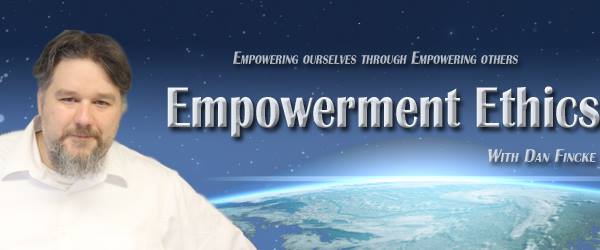 I have continued to explain and further develop my ethical system, which I call "Empowerment Ethics", in a series of blog posts I publish here on Camels With Hammers.
In the hour video below, in which I have a conversation with fellow atheist, humanist, pragmatist philosopher John Shook, you can get an overview of my moral philosophy and what it would be like to talk to me in one of my online philosophy classes:
If you would rather read an overview of my moral philosophy than watch a video, I systematically spelled out the basics of my views and applied them to central moral issues in this post.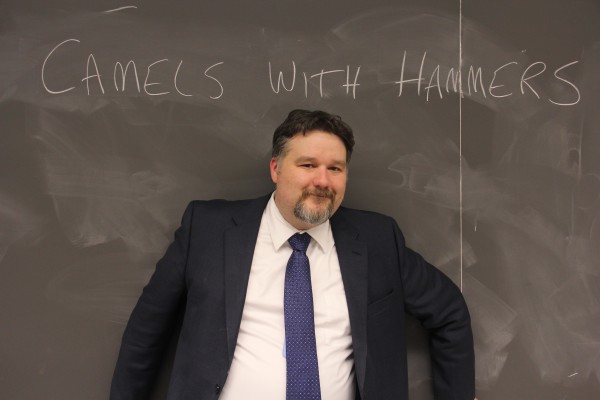 I also overview my main ideas about Camels With Hammers' main concerns, my life story, and my teaching business in this interview (both in audio and transcript). You can also glean a great deal about my views from reading through these links to key posts.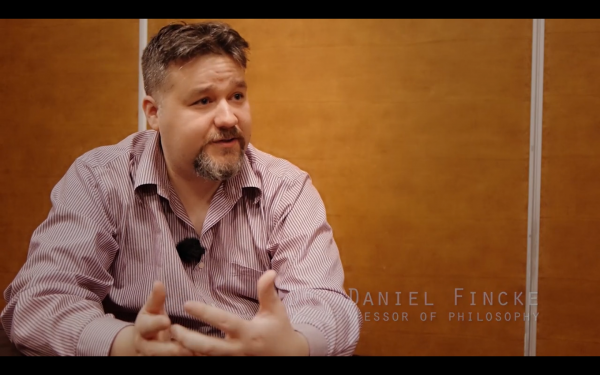 I have appeared on film, in the 2013 documentary Hug An Atheist. And I have been on the radio (on The Drew Marshall Show and The Jesse Lee Peterson Show) and I have been profiled in Inside Higher Ed, in a feature article on how I am developing my online business providing private online interactive video classes and philosophical advice services.
You can watch or listen to all my podcast appearances and video or audio media appearances on the regularly updated audiovisual page.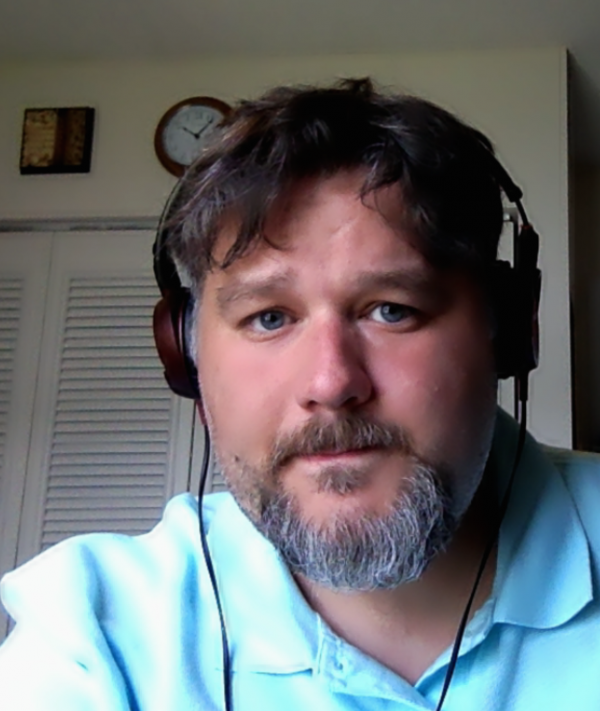 I will soon premiere a new podcast called Hammering Out Humanism, which will be available through iTunes and stream as part of the rotation of all star secular blogs on Secular.FM.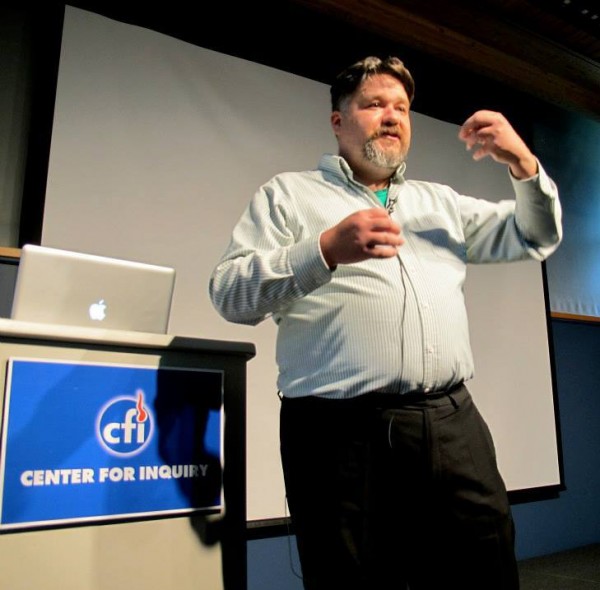 I also love touring the country giving high energy talks about philosophy to non-academic audiences. If you want me to speak to your group about issues related to atheism, philosophy, or ethics (or the intersection between them), contact me at camelswithhammers@gmail.com.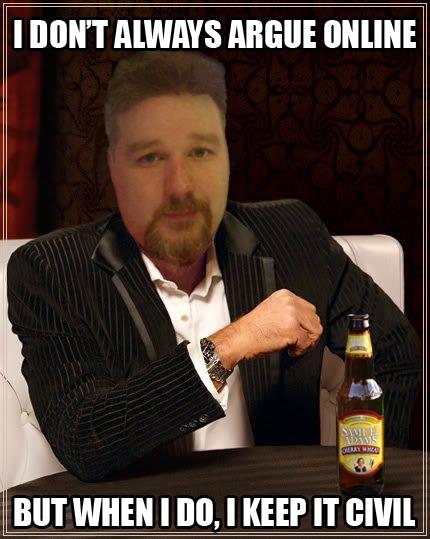 Camels With Hammers is a blog for civil, charitable, constructive debate about ideas. No personal attacks or personal abuse of any kind is welcome. I adhere to a civility pledge that I expect my visitors to honor while here. At this blog no topic is off limits for discussion and no viewpoints will be censored, but anyone who creates an interpersonally hostile environment for the others here will be chastised, have gratuitous personal attacks edited out of their comments, and, in severe and rare cases, have their remarks removed and/or their account banned. I encourage theists and religious believers to read this orientation post so you can have the most fruitful and impactful experience at this atheist blog. As I explained in this hour long interview, I think civil dialogue between believers and non-believers is invaluable.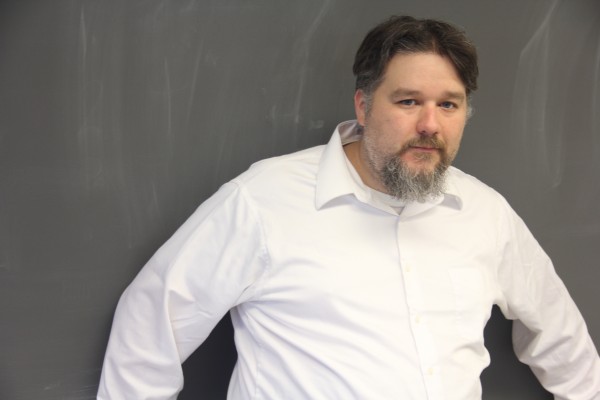 I was a devout evangelical Christian until I grappled with The Portable Nietzsche while enrolled at one of America's most conservative Christian undergraduate institutions (Grove City College). I have written a lot about my time as a Christian and how I deconverted and then adjusted to becoming an atheist. I am extremely passionate about supporting doubters and recent apostates from faith with my writing, my classes, and my advice services. I identify with both the struggles that those leaving faith endure and the remarkable intellectual integrity and risky bravery that so many of them express. It is also a perverse irony that these people—who are often so much more virtuous in conscience than their former religious brethren—are so frequently ostracized and left with few resources and little community support. This is a big part of why I am so passionate about supporting the development of a robust community of atheistic humanists, both online and in real world groups and congregations, to support them.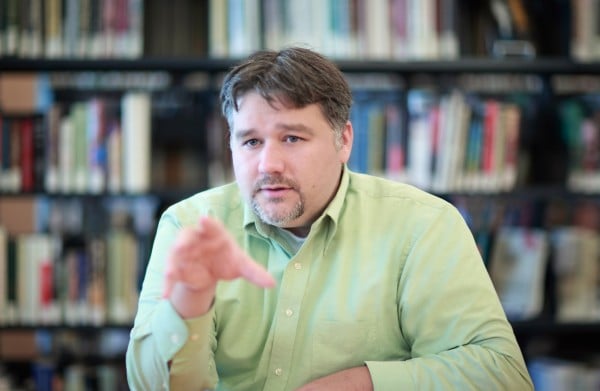 Read my article Apostasy As A Religious Act (Or "Why A Camel Hammers The Idols Of Faith"), which explains why those who want to respect religious people and their experiences should stop trying to silence former believers for speaking out against their former religions. (This article also contains the key to understanding why this blog is named "Camels With Hammers".)