Click on the drop down menu below to select the subscription plan that most interests you:
If you prefer to make a one time contribution to Camels With Hammers, please use the donate button:
Through Camels With Hammers I have offered literally millions of readers free access to my writing since June 2009. If you've benefited from my writing, I ask you to consider making it a bit easier for me to continue blogging by helping to fund my efforts through a voluntary subscription. Whether you can contribute a lot or a little each month, every dollar can make a huge difference for me as I support myself as an independent philosopher. I have chosen to provide my philosophical writing, advice, and classes directly to the public, removing the expensive middlemen and abandoning the supports of the ivory tower. This means that I need to earn every dollar directly for myself.
When you subscribe to Camels With Hammers you can do more than just make it financially viable for me to keep prioritizing writing this blog and continuing to give it away to readers for free. If you subscribe for one of many different subscription plans, you can also get live, interactive weekly or monthly class time or philosophical advice directly from me, at bargain rates compared to college prices. Or, if you don't have time for that, you can nonetheless contribute to one of several subscription scholarship funds. Your subscription can fund the scholarship fund for aspiring young philosophers (philosophy majors, graduate students, and interested high school students), or the one for members of groups traditionally underrepresented in the field of philosophy (women and minorities), or for the one to help financially struggling people who are eager to take my classes.
So, in other words, if you support the blog enough month to month, I will do more than just continue to write the blog: Your payment will obligate me to teach more people, either you yourself or those you want to support, face to face. Use the drop down menu to see the range of plans to accommodate each of your needs or interests. Below the menu, I spell out the specifics of each subscription and the perks it comes with. Each subscription can be altogether canceled or replaced with a cheaper one at any time. The subscriptions have no minimum lengths.
SUBSCRIPTION PLAN DETAILS
The Regular Reader with Regular Income Support Plan
I'm asking my regular readers who enjoy what I do to chip in $7 per month so I can sustain this endeavor. And, in exchange, you will be eligible to apply for a scholarship to take one of my classes for free if the funds from other subscribers come available. You will also be e-mailed a subscribers-only exclusive philosophical article from me each month and subscribers are invited to be my friend on Facebook.
Feed Dan For A Day Each Month
If I can get just thirty one grateful readers to commit to chip in $13/month each, I can make a huge step to being able to live off the proceeds of the blog–literally. Just thirty one of you committing $13/month means I can live by eating thirty one days a month. You will be eligible to apply for a scholarship to take one of my classes for free if the funds from other subscribers come available. You will also be e-mailed a subscribers-only exclusive philosophical article from me each month.
Subscription + Scholarship Plans
If you are willing to invest ~$19.50/month in me, I will invest my time not only writing blog posts but teaching more people interactively online, through my class sessions and my philosophical advice services. You can specify which of the following four kinds of students or advice clients you want your subscription to support:
Students and Philosophical Advice Clients with Financial Needs.
I believe that philosophy is for everyone, not a subject that should require access to elite institutions. One of the things I am proudest of with respect to this blog is the way that it makes philosophical concepts accessible to anyone and everyone without the cost or commitments of having to attend university. Philosophy is appallingly reserved only for the university educated in this country. While being able to pay my own bills, I want to be able to help those who struggle to pay theirs get access to a university quality education for free. This also matters to me as a humanist. Humanism and atheism are philosophical positions. And they're philosophical positions that for most people take the place of traditional religious ones. Religious institutions mostly run on voluntary donations and as a result, religions can offer people of all socioeconomic statuses access to their views on philosophical matters. If humanists believe that our non-theistic approach to philosophy and ethics is of equal or (even) better value than religious ones, then we need humanists to be willing to make philosophy education available irrespective of socioeconomic status. When you subscribe to my blog with a $19.50/monthly subscription that doubles as a contribution to a scholarship fund for potential students with financial need, you help me make this happen.
Students and Philosophical Advice Clients who are religious doubters or coping with post-deconversion worldview issues/existential crises/relationship problems. One of the causes I am most passionate about is helping people navigate the experience of losing faith as healthily, constructively, and rationally as possible. I have an enormous amount of empathy for people going through this process because it was such an agonizing and alienated one for me; one which took years. Furthermore, given the reality of religious hegemony, there are barely any resources for religious doubters and recent deconverts who are trying to make sense of their experience. I have clients who report to me going to psychologists and psychiatrists who blame them for their disbelief, advise going back to church, and otherwise show a lack of compassion for doubters and an unwillingness to take their philosophical issues seriously.
And, it's vital to stress, many of the existential issues that people going through with a loss of faith experience are rational problems about what is true and valuable and what to proactively do, rather than psychological problems. You do not have to have a mental illness to have philosophical problems. Mentally healthy people have plenty of them on account of how well their minds are working. But without this kind of help, otherwise mentally healthy people can spiral into depression or harmful choices. So, it's valuable to many people to seek philosophical help for what are properly philosophical problems so that their philosophical problems don't lead to serious practical ones down the line. And philosophical clarity can even result in mental well being sometimes.
So those who specifically are trying to philosophically and emotionally process life as a newly secular person can do especially well if they have access to help from an unabashedly atheistic humanist philosopher like me. But since not everyone can afford my services (and I can't devote my professional time to these services if it means not making a living), I depend in part on the generosity of other atheistic humanists helping to fund my efforts to provide these services to people. Again, people who go to church are willing to donate so that the poor among them can get religious help for no cost. If you think financially struggling deconverts from religion deserve similar pooling of resources for their benefit, please consider donating $19.48/month for half a session for one such client each month.
Students and Philosophical Advice Clients from groups underrepresented in the field of philosophy. Academic philosophy has done a notoriously miserable job of being inclusive to women and minorities. Philosophy departments are indefensibly disproportionately white and male, all the way from the undergraduate to graduate to professorial levels. There is no good reason for this. In my vast university experience teaching primarily novices to philosophy across seven universities with distinct populations, everywhere I went, over and over again, women and minority students exhibited as much interest and talent for philosophy as their male and white counterparts. And in both my advanced and beginner philosophy classes online, their engagement is just as strong as it was in the university classroom. I have even had women students signing back up for more classes at a higher rate than the men students, even as the rate for both signing back up has been fantastic. If you subscribe for $19.49/month, you can specify that you want your subscription to contribute to a scholarship fund for women or minority students.
Aspiring young philosophers. For most of my life since I was 14 I have been lucky enough to have both incredible philosophical mentors and peers who empowered me by cultivating my raw abilities with the subject matter and giving me shrewd professional guidance. The periods when I lacked such excellent mentorship, I suffered in my development. The times I received it, I thrived. I owe an immense debt to my both my mentors and my philosophical foils along the way. A number of younger philosophers have asked about my classes. But many can't afford them because they're still high school, college, or graduate students. If you understand the value of philosophy and want to help me be able to afford to mentor young, talented philosophers, then you can designate that your $19 monthly subscription to Camels With Hammers double as a scholarship for them.
As a subscriber you are yourself automatically eligible to apply for one of my class scholarships too. No guarantee of priority is given to contributors to the scholarship fund itself when it comes time to give the scholarships. Give only to be charitable, not out of expectation of an advantage in scholarship distribution. You will also be e-mailed a subscribers-only exclusive philosophical article from me each month.
Join A Class With Me
If you subscribe at the monthly rate of $39.97, then with each monthly payment you earn a class session with me. That class session can be a 2.5 hour self-contained session in one of my ongoing philosophy classes I'm running that month or it can be a special 1 hour session if you want 1-on-1 instruction from me at a time of our mutual convenience. You can use the class time your monthly payment earns you any time during the month you pay. Or you can "bank" the time and attend more than one week in a future month. You could even bank so many paid for classes that you can attend multiple weeks in a row. You can cancel your subscription at any time (and still show up for any paid-for class time at any point in the future, so long as I am still running classes).
If you subscribe at the weekly rate of $39.99, then with each weekly payment you earn a class session with me. You can become a regular in any of my scheduled group classes or, if you want 1-on-1 instruction from me instead, we can meet weekly for just an hour at a time of our mutual convenience. There is also room for you to shift between classes attended each week if you can't make it to a regular class you normally commit to. You can shift into different classes throughout the year in order to learn about a variety of topics. Any weeks that you are absent or that I have to cancel class you can request a refund of that week's blog subscription payment and it will be granted to you. If you don't request a refund you can bank unused weeks and use them after you cancel your subscription, should you ever cancel it and should I still be offering classes when you decide to use banked weeks.
My online classes involve live, interactive class discussions with me and your fellow students held over videoconference (using Google Hangout, which downloads in just seconds). Classes involve personalized attention to your own ideas and questions. Course content winds up tailored to your interests as lively and rigorous class discussions determine where exactly we go. Classes are flexible enough to meet the needs of both beginners and students with existing philosophical background and you can hop into a class any given week and receive a self-contained lecture that you can follow without prior attendance.
My classes require no outside reading or homework or grades–only a once weekly 2.5 hour commitment that fits the schedules of busy people. My classes are university quality but I can offer no university credit whatsoever. New classes start up every month and you can join existing groups of students if you want. Click on the classes that interest you below and find the course descriptions and up-to-date schedules.







Subscriber/class participants are also eligible to apply for class scholarships for future class time. There are no guarantees scholarships will become available for any given student.
Get Philosophical Advice From Me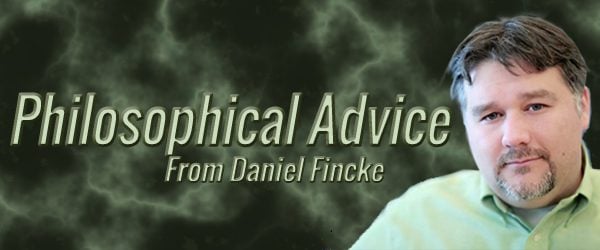 For your monthly $39.98 subscription, you can schedule a monthly session with me to confidentially discuss issues in your personal life, from your existential struggles to your personal development of a philosophically valuable worldview to your relationship problems, etc. For more about these services, check out my general page on philosophical advice and/or my atheist-specific page on philosophical advice for atheists. Subscriber/philosophical advice clients are eligible for free sessions from the scholarship program. There are no guarantees that scholarships will become available for any given philosophical advice client.
Become An Honorary Camel With A Hammer
If you are willing to be the kind of patron who chips in a full $49 to me each week, then you become an Honorary Camel With A Hammer. For your weekly contribution to keeping Camels With Hammers going, you will be thanked and listed on Camels With Hammers as an Honorary Camel With A Hammer. You will be able to participate in weekly sessions (either 2.5 hour regularly scheduled group sessions or 1 hour 1-on-1 class or advice sessions). Additionally you will be entitled to a bonus 1-on-1 hour of instruction or advice each month. Also, each time you are absent or I have to cancel class I will make it up to you with another bonus hour of 1-on-1 instruction that month. And each week you pay for I will credit $10 towards the scholarship fund of your choice. You will also receive the subscriber-exclusive article of the month by e-mail and be eligible to apply for scholarships for some free classes along the way. There are no guarantees that scholarships will become available for any given Honorary Camel With A Hammer.
For any questions about the subscriptions before committing, please write me at camelswithhammers@gmail.com.