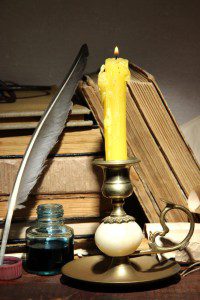 A reader of this blog sent me an email recently that said in part:
I have to confess I have not yet read any of your books. But I love your writing and would like to learn more about Christian spirituality. Can you recommend several of your books, and perhaps suggest the order to read them?  Anything else you'd recommend (books, online, etc) would be great too.
I'm glad this reader asked for other recommendations besides just my books — but this is not the first time I've been asked "in what order should I read your books?" So the first part of this post will answer that question, and then I'll finish up with five other recommended titles for learning the basics of Christian contemplation.
---
Ironically (this is not by design), I recommend you read my books in alphabetical order. As of this writing, I have five books specifically concerning Christian contemplation. Here's the order to read them:
---
Now, for five other books I strongly recommend for anyone who wants to learn more about Christian contemplative spirituality:
One final word: avoid the urge to simply chew through these books as if they were beach reads. First, they certainly are not mere escapist literature, which means that even for gifted readers, a quick read-through will necessarily involve a sacrifice in your comprehension of the material. But even more to the point: by its very nature, contemplative literature rewards those who read slowly, prayerfully, meditatively. These books only fully reveal their treasures only when we linger over their words. So take your time with them. Spirituality is not a race — it is an invitation to a transformed way of living. And part of that transformation is letting go of our cultural obsession with information. Read these books not for information (which you can use or manage) but for formation (which is something that God does to you).
---
Enjoy reading this blog?
Click here to become a patron.

---