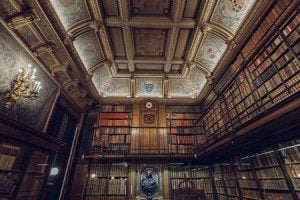 I'll admit — I love lists of books. I find browsing someone's list of recommended titles is a great way to find a new treasure. So with that in mind, here is an admittedly idiosyncratic list of books that I recommend for your consideration. Obviously I lead off with books on contemplation/mysticism, since that's the main focus of this blog. But I wander a bit off topic as the list goes on… browse on, you'll see for yourself. It's an eclectic, ecumenical, and interfaith-friendly assortment.
Books are like people — none are perfect. I've included each title on this list because I believe it has something to offer the general reader; I am not suggesting that these works are above criticism; nor am I implying that every book listed here is equal to all the others in its merits or its relevance to any particular reader. Use discernment and common sense when reading a book and/or evaluating whether or not it is useful for your spiritual practice. When in doubt, consult with a trusted friend or spiritual companion.
Update 7-28-18: I have updated, and substantially revised this list; which I decided to publish as a new post. Please see the new list by clicking here: A Miscellaneous List of Books I Like (And Recommend)
The Christian Mystics: Introduction, History, Theology
The Christian Mystics: Primary Texts for Study and Devotion
Contemporary Spirituality & Contemplative Prayer
Cistercian Monasticism and Lay Cistercian Spirituality
Celtic Christianity
Narnia and C. S. Lewis
Miscellaneous Titles I Recommend
Living the Christian Faith Today
The Bible and Lectio Divina
Embodied Faith: Spirituality and Nature
The Wisdom of the World
Literary Treasures
---
Enjoy reading this blog?
Click here to become a patron.

---