N.B. Today's guest post is by Judith Valente, poet, Benedictine oblate, and author of How to Live: What the Rule of St. Benedict Teaches Us About Happiness, Meaning, and Community.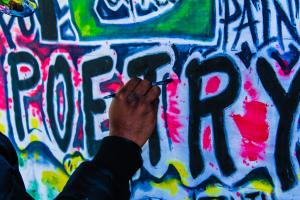 One of the most memorable people I've interviewed as a journalist is the former U.S. Poet Laureate, Billy Collins. Collins' poems are usually laugh-out-loud funny, even sarcastic at times. One on one, the poet is a witty, but also deeply reflective man.
I asked Collins about writing "The Names," his poem commemorating those who died during the 2001 terrorist attacks. He said in times of overwhelming grief, "People don't ask, what short story should I read, or what film should I see? They ask, do you have a poem?"
It's the same in times of great joy or triumph – a wedding, the birth of a child. We sense that when we go to poems, we will find something deep and genuine there. A novel, film or short story can be a good companion. Only a poem can be what the ancient Celts called an anam ċara, a soul friend.
In my own life, poems have often helped point the way forward. They return to me like a knock on the door from an old friend, just when I need their companionship and advice.
It happened perhaps most vividly a few years ago. I had just returned to the U.S. from a two-year reporting assignment in London for The Wall Street Journal. I was discerning whether to leave daily journalism for a while to focus on what had always been my first love in writing, poetry.
One day as I paced back and forth in a park repeatedly turning over my options in my mind, getting nowhere, the words of Mary Oliver's "The Summer Day" returned to me. It was an experience similar to what Pablo Neruda describes in a poem called "Poetry." Like Neruda, I didn't know exactly where the words were coming from,
…from winter or a river…
no they were not voices, they were not
words, nor silence,
but from a street I was summoned,
And these are the words of the Oliver poem:
Doesn't everything die at last, and too soon?
Tell me, what is it you plan to do
with your one wild and precious life?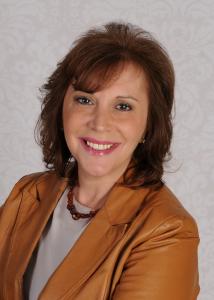 In that instant, I realized that if our lives are meant to be wild and precious, it's going to take risk. I decided to take a break from journalism and return to school to earn a masters in fine arts in creative writing.
Two collections of poetry later (and four spirituality books, I should add), I have never looked back. That day in the park with Mary Oliver's The Summer Day still feels to me like a second birthday.
Now I can't imagine a single day without the lifeblood of poetry. My husband and I usually end the day reading each other a poem before we turn out the lights. When I'm experiencing an occasion for sadness, I return to Ellen Bass's beautiful poem The Thing Is where she says the only thing you can do is
hold life like a face
between your palms …
and you say, yes, I will take you
I will love you again.
When I am running myself ragged, I return to Edward Hirsch's "I Am Going to Start Living Like a Mystic." It reminds me I don't have to live in a monastery or run off to an ashram. I can simply put on a wool sweater, take a walk, imagine each tree as a stop on a pilgrimage, study the leaves as if they are pages of a sacred text, and scour the sky for signs of for planets and polestars. Then I become:
… alone with the deep alone
A disciple of shadows in praise of the mysteries.
I might still find myself alone, but with poems as my companions, I am rarely lonely. Everyone needs a soul friend.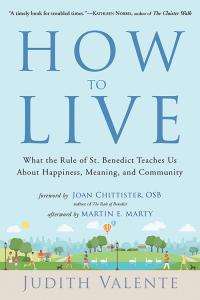 Judith Valente is the author of several books, including How to Live: What the Rule of St. Benedict Teaches Us About Happiness, Meaning, and Community.
---
Enjoy reading this blog?
Click here to become a patron.

---