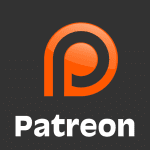 Like many bloggers and other creatives, I rely on Patreon to fund my blog. Patreon is a crowdfunding website which allows people to support artists and other creatives whose work they love.
But since today is "Giving Tuesday," I'd like to talk about some other creators on Patreon who I think you might want to support. Since I've been on Patreon, I've connected with a number of other creators who, in some form or fashion, are doing contemplative work. Most of them are like me — individual artist/entrepreneurs who operate on a modest income stream. They all are doing wonderful work. I hope you'll consider supporting some (or all) of them.
And if you aren't familiar with any of these creators, please take the time to get to know their work. Even if you don't feel led to offer them support, I know you will find their work a blessing — and they, in turn, want their work to reach an appreciative audience.
First up is the poet, photographer and filmmaker Cassidy Hall. After co-producing the luminous documentary In Pursuit of Silence, she is now working on her directorial debut: Day of a Stranger, a short film about Thomas Merton's final years in his hermitage. Full disclosure: Cassidy is a good friend and one of my co-hosts for the "Encountering Silence podcast" — more on that later in this post.
Several podcasters who explore contemplative themes can be found on Patreon. I particularly enjoy the "Spark My Muse" podcast, hosted by Lisa DeLay. The podcast alternates between interviews with a variety of guests and "solo" episodes that "involve something to improve your interior world and improve common life." Lisa brings a rich interior sensibility to her conversations and understands well the link between contemplation and creativity.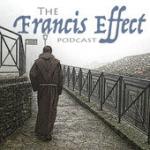 Another podcast worth exploring is "The Francis Effect" hosted by Dan Horan and David Dault (Sandburg Media). I've known David since he was a college undergraduate — he's a thoughtful, spiritual person who brings insight and humor to his work as a theologian, radio producer and podcaster. He's joined forces with Franciscan Friar Dan Horan to, in their words, "bring you a mix of perspectives, from Abbey Road to Metaphysical Graffiti." They look at current events through the eyes of an intelligent, contemplative faith.
I think it's wonderful that you can support the ministry of Buddhist teacher and Nobel Laureate Thich Nhat Hanh through Patreon. Thây, as he is affectionately known, is in his 90s now, frail after suffering a major stroke and has returned to his homeland of Viet Nam after years of living in exile in France. So this Patreon account is less about helping him develop new content, and more about supporting his community as they strive to make his recorded talks freely available online.
But while we're talking about Buddhists, I must mention the person who is probably my favorite creator on Patreon,
the British Zen poet Andō
. Her poetry is luminous and deeply imbued with silence, and she is very active on Patreon — so after you make your pledge, be prepared to be delighted by an ongoing stream of truly contemplative, insightful, deeply wise poems. There is an elegance, a simple beauty to her work that I find deeply refreshing. I suspect you will too.
If you love visual art, I suggest you take a look at the whimsical creations of Studio PenPen, AKA Lea Purvis and Noah McCarthy. My brother and sister-in-law met Lea when they were living in Athens, GA, and introduced me to Studio PenPen's Patreon page. In their words, "Our artwork often focuses on pop culture themes from video games and anime to comic books and movies because these are things that we derive inspiration from in our daily lives." I don't know that they see themselves as contemplatives (except in the sense that all art is contemplative), but their work reminds me a lot of Miyazaki's animation, which is all the contemplative street cred I need!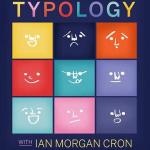 Here's another podcast for you to check out: "Typology" hosted by Ian Morgan Cron. Ian is an Anglican priest and writer, but on this podcast he focusses on the spirituality of the Enneagram. He says the podcast explores "the mystery of the human personality and how we can use the Enneagram typing system to better know ourselves, improve our relationships, and make our planet a more compassionate place."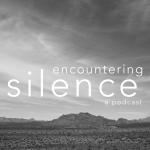 In addition to the seven creators I've listed, I hope you'll also take a look at "Encountering Silence" which I co-host with Cassidy Hall and theologian Kevin Johnson. We began this podcast a year ago because we are three "silence nerds" — and, as we quickly discovered, poetry nerds as well. But we all three approach silence in a different though complementary way, and we are all concerned about how silence is often absent in our noisy world, but can also be "toxic" when embedded in dysfunctional relationships or systemic evils like sexism or racism. Over the year we've interviewed some amazing guests (Parker Palmer, Kathleen Norris, James Martin, Mirabai Starr) and are excited about where year #2 will take us. But podcasting is time intensive (and equipment intensive!), so your support really does make a difference.
I know this list can be overwhelming — but please remember, the magic of Patreon is that small pledges make big differences. So pick a few of these worthy contemplative creators and consider supporting them for even just a dollar or so each month. Happy giving!
---
If you would like to support this blog,
Click here to become a patron.

---