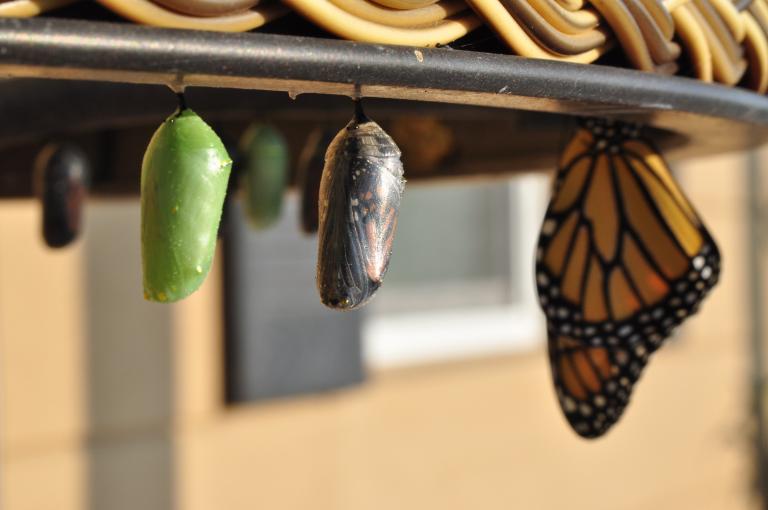 A reader named Andrew wrote to me and asked this question:
What do you think the key books are in the Christian tradition on spiritual transformation? How about a top ten? Another reason for asking is that church leaders might find the story interesting as the main goal, or one of the main goals of churches is the spiritual transformation of its members. A cool follow up story would be how to use these texts in a church setting. Thanks and look forward to the article.
What a great question. I'll set aside the question of using the books in a church or parish setting — although my previous post Nine Ways to Foster a Contemplative Church might be interesting for you to read. Maybe the tenth way to foster a contemplative church would be to host a book group that reads one or more of these titles.
Of course, "transformation" is a big topic — I suppose you could make the argument that all spiritual books point toward transformation in some form or fashion. And transformation can take many forms: there is the question of sanctification, simply becoming a more ethical or moral person, which is how many people approach the spiritual life. But there is also a deeper kind of transformation — what in Greek is called theosis or in Latin deification, which implies actually "partaking in the Divine nature," to use a phrase from the Second Letter of Peter.
Traditionally the mystical life was seen as incorporation both sanctification and theosis: initially, the call of the Spirit is the call to holiness, or sanctification; but it doesn't stop there. As the Trappist monk Michael Casey says in his book Fully Human Fully Divine, "Christian life consists not so much in being good as in becoming God."
I'd put it slightly differently — I think "being good" matters — but I'd agree that the classical understanding of mystical theology and spirituality is that we don't just become nicer and sweeter and more ethical people, but we actually begin to embody Divine presence, Divine mercy and Divine love, not through any achievement of our own, but by the grace of the Holy Spirit.
The books listed here, therefore, do more than just teach us how to pray, or how to meditate, or how to comprehend the basics of mystical theology. These books invite us into that healing, transforming action of the Holy Spirit, that calls us into the very heart of the God who pours the Holy Spirit into our hearts.
Okay then. Listed in no particular order other than alphabetical by author, here's my list of books that all speak to the possibility and promise of spiritual transformation through Christian contemplation. I was having hard time limiting the list to ten, so I figured I'd go with twelve. Even so this list seems woefully incomplete (Meister Eckhart, John of the Cross, and Bernard of Clairvaux are just three of many great mystics who also have much to teach us on this topic). So please, think of this list as just a good start.
Enjoy reading this blog?
Click here to become a patron.

---
One final note: I didn't include any of my books here. But I do touch on the promise of spiritual transformation, particularly in The Big Book of Christian Mysticism, The Little Book of Christian Mysticism, and Answering the Contemplative Call. So if you're interested: check 'em out.