Today's post is by a guest contributor: Brother Mark Dohle, OCSO, who serves as the Guestmaster at the Monastery of the Holy Spirit in Conyers, GA. Br. Mark is also the author of The Two Sides of Silence which appeared on this blog in 2017.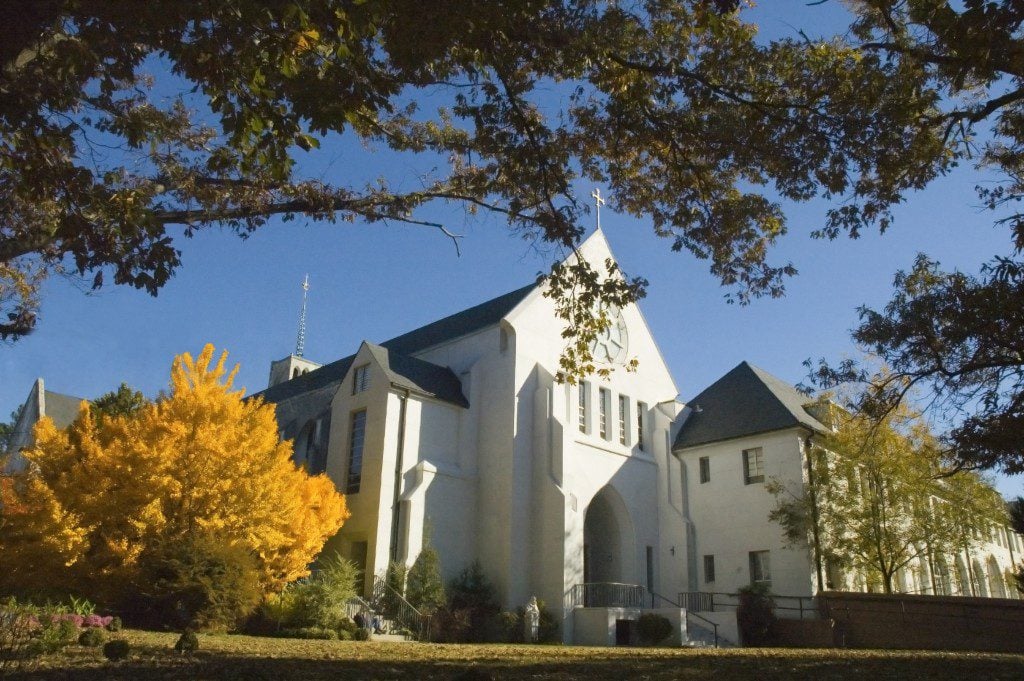 The Psalms are not always easy to say since they deal with what I believe is the collective prayer of humanity towards God. Some are deeply moving, Psalm 139 comes to mind: "O Lord you have probed me and you know me, you know when I sit and when I stand," is the beginning of a deeply poignant prayer, one of trust and abandonment to God. Then some, like Psalm 22 is different: "My God, My God, why have you forsaken me," starts off expressing more than just physical suffering but one of feeling abandoned and bereft of all comfort. It does end however in hope and trust.
In our Divine Office, we omit some of the stronger cursing psalms. Which I think is appropriate when using them in a public setting on a regular basis, they are harder to understand, feel and digest. In private, however, I think it is good to mull over the more uncomfortable psalms since they get us in touch with some of our deeper and darker expressions of our hearts. Anger, rage, hatred and the desire for revenge need to be dealt with and not just repressed. What better way to express these emotions than in prayer. In doing so we unite ourselves to all who suffer in such a manner the world over…all we need do is to turn on the TV or read the newspaper. The news is filled with people overflowing with anguish, pain, sorrow, and rage…..as well as the desire for justice often covered over by the desire for revenge.
The Psalms are an honest expression, not much sugary pious sentiment in any of them. Many of the Psalms wrestle with God in an honest childlike manner. As Christians, it is good to know what is in our hearts. Prayer allows us to express that before God, to let it go, and if needed to express, scream or mutter what we are experiencing. It is when we learn to embrace our humanity, to love it, that we can do something about the inner chaos that seeks to control us if we do not deal with it in a manner that leads to some sort of expression. Prayer is the expression, the creative process, the art, in which we deal with the energy within, the fire and ice, the deserts and oceans of our inner lives.
So try to pray the Psalms, stop at a verse if need be, there is no rush, place yourself in the mood of the Psalm and if it fits your inner ocean, so much the better. It takes trust to be open and honest before the Lord. It is all seen anyway, hiding an illusion, though a powerful one that we can hide from the loving gaze of our Father. To pray the psalms by oneself in a slow manner, can lead to a sort of life review, an examination of conscience that can show the way to deep healing on many levels.
"The Lord is my shepherd" (Ps 23), what a verse to contemplate, as well this one: "Happy the man who takes your child from its mother's womb and dashed it upon a stone". Now that is not comfortable, but it does express a deep desire to strike back, to hurt, so what better way to express it than in prayer before a God who demands that we love our enemies, our neighbors as ourselves. The path of prayer is not one of comfort or consolation though that is an aspect of it, but is one of inner confrontation, wrestling with God and in the end, having a heart wounded but on the road to healing….that is graces gift to all of us.
In prayer, we are one with all of humanity, though it takes time to come to that understanding. In the Psalms, we learn of our common struggles, our joys, and fear of death. When we pray, we clasp the hands of all who have gone before, hold on to those who will come after and in our hearts, embrace all who are with us today on pilgrimage.
We can pray for those we hate, for those we want to hurt, for our loved ones, for all without distinction. For our connection is far deeper than our emotions and feelings, it is what we are rooted in…..go deep enough and we find that it is Christ Jesus that we are all rooted in. The Risen Lord, who prayed Psalm 22 while dying on the cross, journeys with each one of us, perhaps reciting that Psalm with us when we are going through times of inner turmoil, anger and the struggle with hatred and the desire for revenge…..yet wanting to do the opposite. Our desires tell us a great deal about ourselves, so the desire to forgive, even if we struggle mightily with it, is a sign that we are on the way. To be gentle with ourselves, to not be shocked by what is within, leads to compassion and deep empathy for all….for we know ourselves.
---
Enjoy reading this blog?
Click here to become a patron.

---