Ireland is a land shaped by myth, story, and poetry — and her sister countries in the Celtic world, Scotland, Wales, Cornwall, and so forth, all share in their affinity to eloquence and incantatory language. Names like William Butler Yeats, Seamus Heaney, Robert Burns, Dylan Thomas, R.S. Thomas (no relation, I believe) and countless others testify to the enduring place of poetry in the hearts and minds of the Celtic peoples.
In traditional Gaelic culture, the bard played a central role in the spiritual and social life of the community. He or she was an historian, a chronicler, a genealogist — but also a seer, a prophet, an influencer. It was said that if a king or chieftain was ungenerous and unhospitable, he would be at risk of having a bard satirize him, which meant more than bad press — a bardic satire was said to cause boils to erupt on the face of the parsimonious ruler!
Hopefully, most Celtic poets have a more affirming function in the world at large: they not only tell their own stories, with grace and beauty and sometimes searing insight, but they invite us to enter into their words and their lives, and so to let their language shape our own encounter with truth and art and mystery.
Celtic poetry is a living tradition, and as the following three books show, a tradition no longer bound by the traditional Celtic lands. While Pádraig Ó Tuama hails from Cork and today calls Belfast home, Christine Valters Paintner is an American who now lives in Galway, while Mary C. Earle is fully a member of the Celtic diaspora, an Episcopal priest based in Texas. All three of these poets not only witness to the living tradition of Celtic poetry, but with their own lyrical and accessible voices they are contributing to that tradition, helping to keep it vital and vibrant for the generations to come.
If you love poetry, or Celtic spirituality, or any combination thereof, I hope you'll check out some or all of these books. Even their titles are instructive: they call us to sing, to lament, to dream. Let us do so — with these poets as our guides.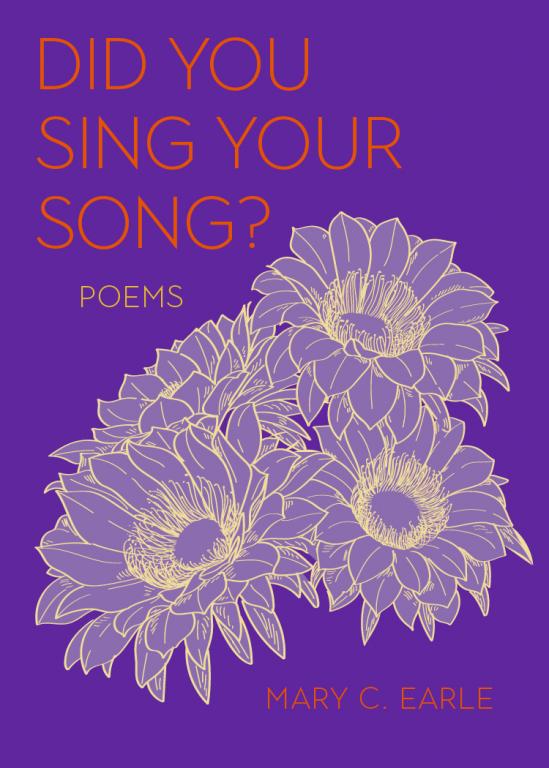 Did You Sing Your Song? Poems by Mary C. Earle collects over twenty years' worth of poetry by this Episcopal priest and noted author of Celtic spiritual books. Her poems sing of the land, of scripture, of people and pilgrimage. While the language and imagery of Christianity dances throughout, Earle understands that truth and authenticity sometimes calls for a more deeper invocation: "My pilgrimages / are expeditions / into the hidden bodies of my mothers" she warns us, weaving together a commitment to remember and re-tell the lost stories of her ancestors with an almost contemplative encounter with the American southwest where the author lives: so poems about Wales and Ireland sit side-by-side with snapshots of San Antonia, Louisiana, or rural Texas. Mystics like Hildegard of Bingen or Bonaventure show up as invites the reader to bring prayer into the ordinary stuff of life — and vice versa. This collection gets the most explicitly "Celtic" in the "pilgrimage" section when Earle offers evocative word portraits of the Irish landscape, but a sensibility of loving place and finding the mystical in the ordinary suffuses every page. And it doesn't get much more Celtic than that!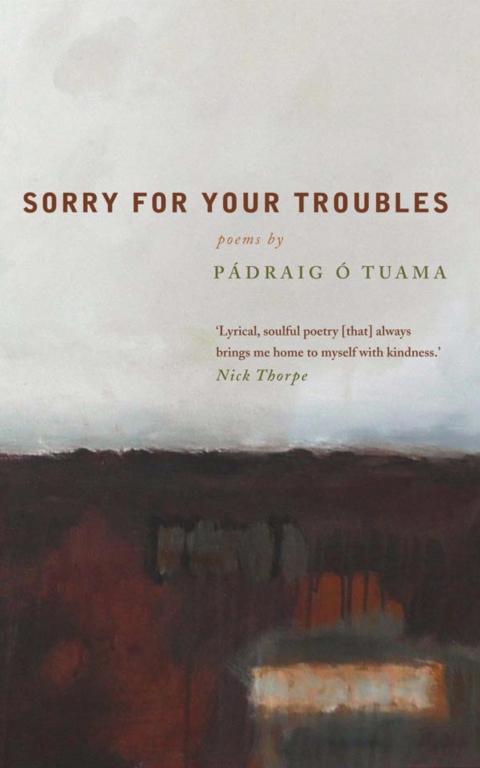 Sorry For Your Troubles: Poems by Pádraig Ó Tuama invites the reader into the heart of Ireland today, as seen by this gifted poet who combines his experience as a peacemaker, storyteller and theologian with a keen insight into both the joys and sorrows of his native land at this moment in time. Ó Tuama is the theologian in residence for Krista Tippett's On Being and hosts the Poetry Unbound podcast produced by On Being. Previously he was the director of the Corrymeela Community, a center for faith, peace and reconciliation in Northern Ireland. Indeed, many of the poems from this anthology are shaped by the horror and numbness of the conflict that has marred that region — in the poet's own words, "Many of the poems in this book were written as responses to hearing the stories of people who lived through troubles" — not just the Troubles that rocked Northern Ireland for years, but certainly including that conflict-splattered time. Yet while lamentation certainly shapes this collection, it also invites the reader into promise and possibility; nowhere more so than with the poem "Shaking Hands" — about the moment when Queen Elizabeth II shook hands with Martin McGuinness, Deputy First Minister of Northern Ireland and former leader of the Provisional Irish Republican Army. Such a simple gesture of welcome and hospitality means the world when it comes after the cessation of a time of hostility, and Ó Tuama's poem both celebrates its meaning and challenges the gesture to mean something more than just a momentary symbol of peace. Crafted as a lengthy response to the question "Why?", "Shaking Hands" repeats the word Because as almost a litany in defense of that most elusive of feelings: hope.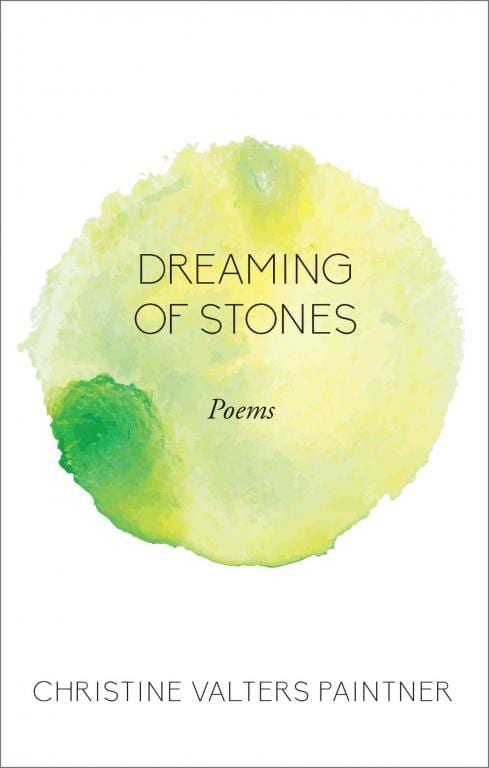 Dreaming of Stones: Poems by Christine Valters Paintner offers the reader another entry into the Celtic consciousness: the words of an American who has lived in Ireland for a number of years now. If you know Paintner primarily through her inspirational nonfiction or her website, Abbey of the Arts, you will already know that she is a generous guide to the nexus between contemplation and creativity. Here you see the fruit of her own reflection and embodiment of location and language. Her formation as a Benedictine oblate shapes poems based on the liturgy of the hours as well as her joyful celebrations of saints, both Celtic and universal: St. Benedict and St. Teresa of Ávila stand alongside lesser known figures like St. Colman, St. Enda and St. Sourney, old Celtic holy men and women who are known primarily in the remote places where once they walked and prayed and preached. But like both Earle and Ó Tuama, Paintner refuses to compromise her poetic diction for the sake of religious sensibility, and so her spirituality is shaped as much by landscape as by liturgy. As the book's title suggests, this is a collection of dream images, but also thresholds, boundaries, and silences. Paintner is not afraid to acknowledge the shadow places in her heart or her land, but like our other Celtic poets, she never drops anchor: as in her poem about Moses's sister Miriam, she wonders "How many of us still live enslaved in Egypt / beholden and weary?" but ends with a rousing invitation into liberation: "Will you carry your musical instrument / and dance right there on the shores?" You don't need to have Celtic blood to understand the most life-giving way to answer that question.
---
Enjoy reading this blog?
Click here to become a patron.

---