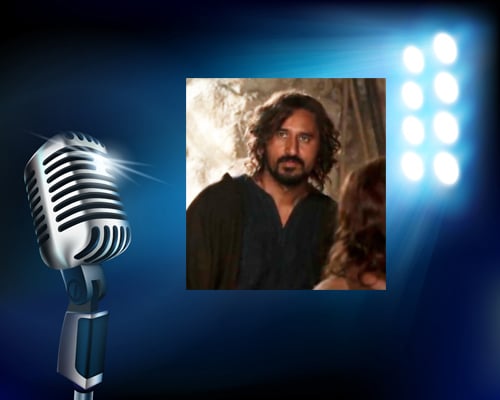 Cliff Curtis is a successful film and television actor with a varied body of work encompassing a wide range of compelling performances spanning more than two decades.
He currently stars in AMC's "Fear the Walking Dead" alongside Kim Dickens. The show premiered on August 23, 2015, and was the most watched series premiere in cable TV history. Set in Los Angeles, Curtis plays English teacher Travis Manawa, who struggles to keep his family together during the onset of a zombie apocalypse.
Cliff Curtis was born in Rotorua, New Zealand and is of Maori descent. He attended the New Zealand Drama School, and then the Teatro Dmitri Scoula in Switzerland. After returning to New Zealand from Europe, his first ever role was in the Academy Award-winning film, The Piano. Subsequent roles in New Zealand include: the camp melodrama Desperate Remedies; the grueling urban drama Once Were Warriors; and the lighthearted comedy Jubilee.
In Hollywood, Curtis has played an array of diverse roles and ethnicities ranging from a Colombian in Blow opposite Johnny Depp, an Arab in Three Kings opposite George Clooney and Mark Wahlberg, and a Latino in Training Day opposite Denzel Washington and Ethan Hawke. Other film credits include: The Insider alongside Al Pacino and Russell Crowe; Runaway Jury alongside John Cusack; Martin Scorsese's Bringing Out the Dead; and M. Night Shyamalan's The Last Airbender. Curtis also played the role of Paikea's father, Porourangi, in Whale Rider.
In 2007, Curtis turned his hand to producing and among his credits are Taika Waititi's debut feature, the geek comedy Eagle vs Shark starring Jermaine Clement, and later another Waititi feature, Boy, which became the highest grossing local film in New Zealand history.
He most recently portrayed Jesus Christ in the film Risen. I had the pleasure of interviewing Cliff and we discussed his experience being in Risen.
PETE: To begin, what drew you to this project, the movie RISEN?
CLIFF CURTIS: Then it came along and was like Yes Please! It was just a dream come true to be honest.
PETE: You pay one of the most recognizable figures in human history, Yeshua, Jesus Christ. How difficult was that for you as an actor?
CLIFF CURTIS: I didn't feel it to be difficult it felt like a blessing. I was dumfounded when I realized that it was a real offer and it was really going to happen. It was a childhood dream of mine to enter the priestly formation. At some point I thought I was going to be a priest. That was years and years ago. It was somewhat of a running joke for this to be the role. When it became real I just embraced it and I just went with it. I'm filled with gratitude to be very honest.
It was challenging I just sort of had to think my way through it. Ho wand what was I going to act? What was my interpretation going to be? I had to make some commitments as to how I was going to appear. I did everything I could do to treat the role with reverence, to be a service to the role.
PETE: Obviously others have portrayed Jesus in numerous other films. What did you try to bring to the role to make I your own?
CLIFF CURTIS: Well it is a small role in the film really. It was at that period of time between the crucifixion to the resurrection to the ascension. It was a very contained moment then. So I didn't have to betray all of the trial of Pontius Pilate, Palm Sunday all of those conflicts. It was a very specific moment, He was resurrected and His time of suffering was over. He was released from his physical body, his physical pain is gone. He is reunited and liberated from the conceited the concerned the lies. I wanted Him to feel real not some kind of "alien" being. I wanted to show Him bond with His Apostles. These were real relationships. Wanted Him to be gentle, tangible, happy, free, liberated. I wanted to bring a sense of hope that there is something beyond our fear, our suffering, our pain and that would be love and hope and liberation really. I really focused on those feelings.
It helped that I had a limited time that I could be singular in that focus. It is this very specific moment. This limited time that he spent with the Apostles to bring them hope, to bring them strength so to bring something so that they could go out. I wanted it to be filled with hope and love and that was my interpretation.
I wanted it to be simple, I didn't want it to get too complicated. He has gone through his trials with his Apostles and this is like their reward, it's true. I said it was going to happened and it really happened and I'm back. They don't have to be scared anymore, so you can believe this is tangibly in front of you. You can touch him. And as an actor it's one of those things that I wanted it to be really clear about what I was doing. I didn't want it to be choreographed with too much stuff. I just wanted it to be simple.
PETE: This is the first time I have interviewed an actor as I usually interview book authors. So I was wondering what work goes into preparing for a role of this nature. What are the day-to-day activities and in particular what you did for the film Risen?
CLIFF CURTIS: Well we started with the Crucifixion scene and I had just played a role where I was up close to 300 pounds so I stripped back as much as I could Physically I was training twice a day so I could get as lean as possible. I really didn't get down to what I wanted but coming from where I was at, at 290 pounds I was close. Trust me it was grueling. I actually passed out at one time. It was pretty scary. I wasn't messing around, it was no joke, I was serious. Also I went into silence, I read Scriptures and I meditated for hours and hours and hours every day to get as pure to the role as I could.
PETE: As an actor why do you think there has been such a recent surge in faith based films?
CLIFF CURTIS: I think that people, they've lost a lot of hope in the world, there's a lot of violence. There's a lot of stuff out there today that I can't let my kids watch. My wife doesn't like a lot of that stuff. The faith based films bring a sense of hope in their lives. Personally I try to focus on something that's uplifting and inspiring. The hardships of life, the reality of life in some of the movies are not giving a lot of hope to people. Faith based movies are really good and I think there's a real market for that.
______________________________________________________________________________