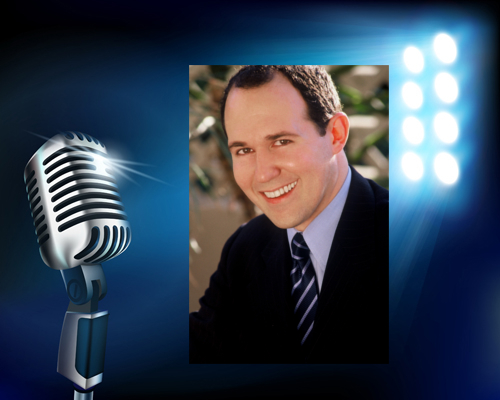 Raymond Arroyo is an internationally known, award-winning journalist, producer, and New York Times Bestselling author. As news director and lead anchor for EWTN, he is seen in more than 200 million homes on six continents each week and heard on hundreds of AM/FM affiliates and on EWTN's stand alone SiriusXM satellite channel. Mr. Arroyo created The World Over Live in 1996, which he hosts live each week from Washington DC.
Known for his penetrating interviews, Mr. Arroyo has interrogated the leading figures of the day. Highlights include: The first exclusive, sit down interview with Mel Gibson about his film, "The Passion of the Christ"; Mother Teresa of Calcutta; Placido Domingo; President Bush, and the first and only English interview with Pope Benedict XVI shortly before his election.
Before coming to EWTN, Mr. Arroyo worked for the Associated Press, The New York Observer, the political columnist team of Evans and Novak, and was a Capitol Hill correspondent.
Raymond and I discuss the 5th and final book in his Mother Angelica series, Mother Angelica Her Grand Silence: The Last Years and Living Legacy
.
PETE: Before we get into your book Mother Angelica Her Grand Silence I wanted to touch upon your feelings on the passing of our beloved Mother Angelica only a few short months ago.
RAYMOND ARROYO: Mother's passing hit me much harder than I had anticipated. I thought I had spilled all my tears while writing this book—but when she left us on Easter Sunday, I was ambushed by emotion at her loss. It took everything for me to hold it together during her funeral coverage. This was not the passing of a TV personality, a boss, or even a favorite spiritual icon for me. My friend, my spiritual mother had died. I also saw Mother with regularity right up until the end of her life, so I felt the loss profoundly—still do. This last book in the series is very personal to me. It is not only the final book in a 5 book cycle, but the fulfillment of a promise I made to Mother and repeated through her last days. I promised her that I would tell the full story of her life without embellishment. And I'm so grateful that I was able to do that.
PETE: Was the book already in process prior to Mother Angelica's death?
RAYMOND ARROYO: I started making notes and doing interviews for this book not long after the release of my biography of Mother Angelica in 2005. The idea was to simply update the biography as time went on. Not even I realized that Mother's story would continue for another 11 years. Year after year she fought through her infirmity and the story continued. Six years ago I started writing in earnest what I thought would be an extra chapter at the end of the biography. One chapter became several and by 2016, my publisher thought it was too long to include in the biography. It had to be published as a separate book. Thus, the sequel—the final chapter and Mother's last lesson–is a story unto itself. It picks up where the biography leaves off and completes her tale. It also furnished me with a chance to offer my own farewell. Many people have told me that it brought them closure and made them feel close to Mother. The writing certainly had that effect on me.
PETE: Was it hard to write this "closing chapter" so to speak? Obviously you were very close to Mother.
RAYMOND ARROYO: This was a much harder book to write than I expected. It is the most personal of the Mother Angelica books because I am writing about so many things that I witnessed—even about our relationship, something I've never written of before. Anytime you are writing from a deep place, the work is hard. And here I had to make a lot of decisions about what to include and what to omit. I edited the manuscript many times over years. I was also working on this book as I wrote the first of my Will Wilder series for young readers. Will and his world of Perilous Falls actually became an imaginative refuge for me from time to time in the process. What I love about this final story and what people keep sharing is that it really is a meditation on the value of every human life to the very end. Mother demonstrates the power of redemptive suffering and the unexpected ways God can use even an invalid to change the world.
PETE: You have said that this book closes the cannon of books on Mother. This is your fifth. Is there room for more? Do you have any plans for future books related to Mother Angelica?
RAYMOND ARROYO: I don't have any plans to write another Mother Angelica book and I really believe that this completes my promise to her. Look, I captured the first part of her life, her private spiritual guidance, her personal Scripture teachings, the prayers and devotions that lit her path, and now, this final journey of Mother's life. I am honored that she shared so much with me and that I could preserve it for others. It's what she wanted and the work is definitive. It is unrepeatable. Everything I edited for her or wrote was fresh, unseen material that brought Mother's witness and teachings to people in an intimate and I hope engaging way. That work is now done. I feel such a sense of relief and gratitude to have journeyed with Revered Mother for nearly twenty years and to have finished this race.
PETE: Many of us, in particular those who were changed by watching her on EWTN consider Mother Angelica a saint already. What do you think the future holds for this very real possibility of Saint Mother Angelica?
RAYMOND ARROYO: As I say in the book, you can't ask a son whether he thinks his mother is a saint. The Church has a well-established process for evaluating sanctity. The things she built, the network all of that is immaterial to any possible cause. The question the Church considers with any candidate for sainthood is: did this person live the heroic virtues? In the new book I examine that question. To rush ahead and begin printing St. Angelica of Hanceville prayer cards would be rash on my part or anyone elses. No cause can even be considered for five years. In the meantime, if I know Mother, she will be working overtime…
PETE: I have asked you this question before and actually quite recently. I'd like to put a little spin on it this one time. With all the time you spent with Mother this undoubtedly came up on occasion. What books did Mother Angelica enjoy reading?
RAYMOND ARROYO: The book she read most, the book that consumed her was the Bible. She loved the stories of the Bible and spent long hours meditating and visualizing them. The Bible was very alive to her. As a young sister she read the biographies of the saints with great interest. But in the years that I knew her, aside from the Bible she wasn't reading much else. Even when she traveled, Mother did not carry novels around or read very much aside from her breviary. She was a contemplative nun. Her downtime was spent with her sisters or in prayer. And where I am a rabid advocate for reading, what could be more important than prayer?
_______________________________________________________________________________