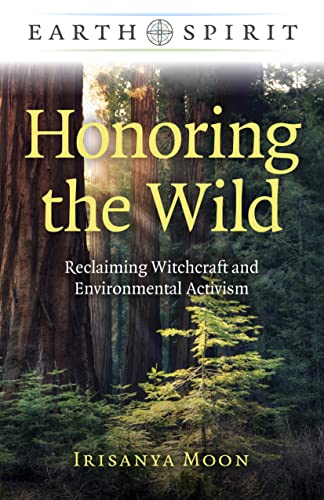 Earth Spirit – Honoring the Wild: Reclaiming Witchcraft & Environmental Activism
Publisher: Moon Books (July 2023)
Deeply rooted in environmentalism and activism, Honoring the Wild answers crucially pertinent questions while driving at lasting change. From political demonstrations to personal calls, Irisanya Moon offers a collection of stories and lessons, as told by Reclaiming Witches from around the world, about the facts and fears, the confessions and collaborations within the Reclaiming tradition's own timeline of activism. Honoring the Wild inspires and informs creativity and purpose while reminding us of all that has come and of all that is left to do. May the wild be blessed and healed by this spell of intention and inspiration.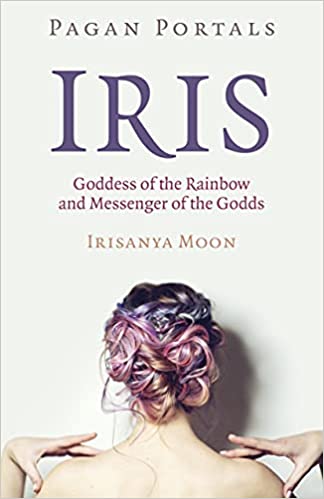 Pagan Portals – Iris: Goddess of the Rainbow & Messenger of the Godds – Author
Publisher: Moon Books (July 2021)
Iris, the Goddess of the Rainbow, is an often-overlooked goddess in Greek mythology. As a messenger, she offers us the words and wisdom of the gods, traveling between worlds to tell us what we need to know. In Pagan Portals – Iris Goddess of the Rainbow and Messenger of the Godds, we will explore the mysterious Iris, following the colors of her magick to inspire our lives.
Nominated for a 2021 Witchies Award: Outstanding Devotional Book of the Year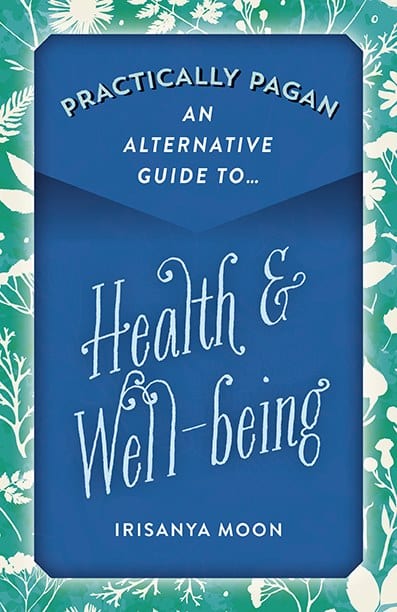 Practically Pagan: An Alternative Guide to Health & Well-being – Author
Publisher: Moon Books (November 2020)
You are precious. Your body is precious. Your mind is precious. Your heart is precious. With your actions, with your connection to yourself, you create a foundation that can weather all that comes before you. Perhaps you have been told otherwise. Perhaps you have believed otherwise, that somehow, some way, you are less than worthy of love and care. Perhaps you know you are worthy of love and care and beauty, but need to be reminded or given permission. I want to tell you that your health, your well-being is valuable. And the actions you take to care for your beautiful self are a gift and a sacred prayer of intention. Welcome to Practically Pagan – An Alternative Guide to Health & Well-being in which we will encounter ways to care for our health and explore strategies to support ourselves as magical and powerful beings. An Alternative Guide to Health and Well-being is the second volume in an exciting new lifestyle series from Moon Books, which offers body, mind and planet-friendly alternatives for everyday tasks.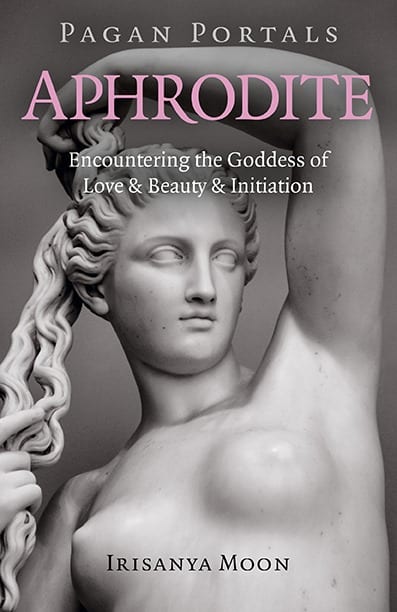 Pagan Portals: Aphrodite – Encountering the Goddess of Love & Beauty & Initiation – Author
Publisher: Moon Books (September 1, 2020)
Aphrodite is an often misunderstood goddess, one who is easy to relegate to the love goddess role, but she is a goddess who also shows up as an initiator and, some might say, troublemaker. In this book, we seek to explore the complexity of a goddess who was born on sea foam and who inspires beauty and love, all the while offering a hand toward each one of us to celebrate our full hearts.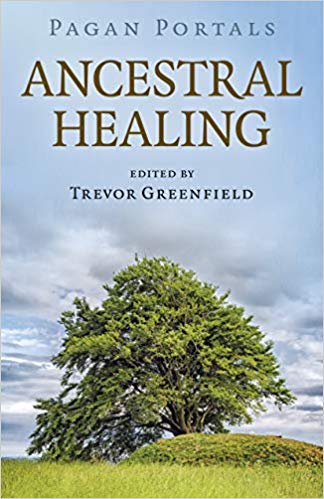 Pagan Portals: Ancestral Healing – Contributor
Publisher: Moon Books (August 1, 2020)
The origin story of every culture contains a description of animism; humans in direct relationship with the land and, through the reciprocity of that connection, evolving together. The livelihood of humans and Nature is intertwined. If one ails, so does the other. History is littered with stories of losing that connection, and the toll this takes in the form of humans against each other, humans against Nature. Between colonization, conscription into the Church, imperialization, and industrialization, we have created systems of destruction that have decimated our relationship to the land, and to each other. From within these systems institutionalized racism, sexism, and all aspects of 'othering' became embedded in our political and social structures. As modern pagans, we recognize the need to tear down these structures and build supportive, inclusive new ones. Our spiritual paths are Nature-based and Ancestor-honoring, the rituals of which heal land wounds and ancestral trauma, to create sacred recovery and activism for all. This anthology presents modern pagan activists working through their spiritual lines to do better. Edited by Trevor Greenfield, publisher of Moon Books and editor of Naming the Goddess, with contributory essays from eleven pagan voices.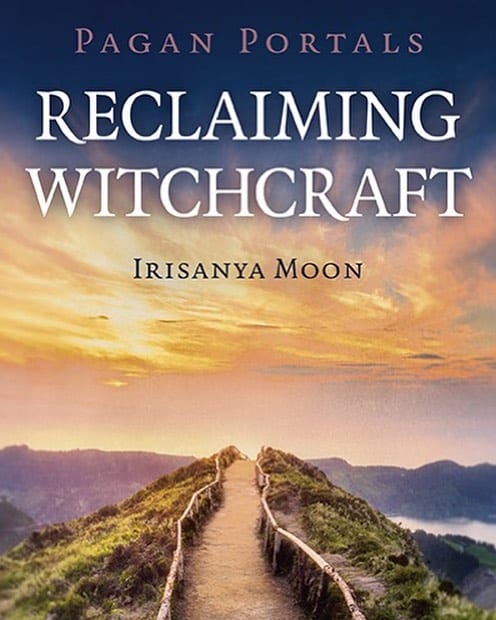 Pagan Portals: Reclaiming Witchcraft – Author
Publisher: Moon Books (July 1, 2020)
Reclaiming Witchcraft is designed to help the reader better understand the basic structure of the Reclaiming tradition, as well as discover how it has changed since its initial formation in San Francisco and subsequent journey out to the reaches of Canada, Australia, and Europe. From the basic tenets of what makes a Reclaiming Witch, to how rituals are performed, how lessons are passed on, and how magick is made around the world, Reclaiming Witchcraft seeks to welcome those who might be interested in learning more, while also directing them to resources and paths that can help facilitate their journey.
What is Modern Witchcraft? –  Contributor
Publisher: Moon Books (April 1, 2019)
It has been observed that the traditions, philosophies and beliefs that enjoy historical longevity are not those that remain static and unchanging, but rather those that evolve and adapt to meet the needs of different or changing societies. And that truth, of course, can be extended to religions and spiritualities that by necessity must remain relevant to peoples' lives or become intellectual museum pieces. With topics ranging from CyberWitches to Activism, from Web Weaving to Urban Witchcraft, from the Arts to Kitchen and Solitary Witchcraft and more, What is Modern Witchcraft? considers contemporary developments in the ancient craft and discusses a number of questions and issues that are frequently raised today.
"What is Modern Witchcraft?" is edited by Trevor Greenfield and features essays from Morgan Daimler, Annette George, Irisanya Moon, Rebecca Beattie, Philipp J. Kessler, Amie Ravenson, Rachel Patterson, Mélusine Draco, Dorothy Abrams, Arietta Bryant and Mabh Savage.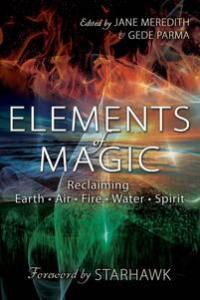 Elements of Magic: Reclaiming Earth, Air, Fire, Water & Spirit – Contributor
Publisher: Llewellyn Publications (December 8, 2018)
Within many contemporary Witchcraft traditions, the art of magic is intertwined with the energy of the elements. This book shows you how to find the magic within yourself―to learn, experiment, and strengthen your skills as you discover or renew your connection to the source of your power.
With brilliant contributions from members of the international Reclaiming community―including Suzanne Sterling, Rose May Dance, Gerri Ravyn Stanfield, and Willow Kelly―this book provides spells, exercises, practices, and perspectives that are taught in Reclaiming's foundational class, Elements of Magic.
Deeply poetic and rich with passion, this book helps you expand your relationship with Earth, Air, Fire, Water, and Spirit through personal reflections and hands-on explorations. Discover practical techniques for grounding, casting a circle, trance, and visualization as well as guidance for working with breath, raising energy, and charging an intention. If you long to learn what magic is and how it works, Elements of Magic is for you.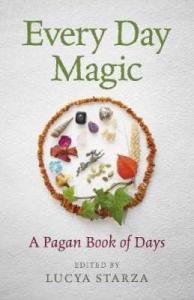 Every Day Magic – Contributor
Publisher: Moon Books (November 24, 2017)
Every Day Magic – A Pagan Book of Days contains 366 spells, rituals, meditations, Pagan prayers, divinatory techniques, poems to read and recipes and craft projects to try out, along with the details of festivals that take place throughout the year. All the activities are intended to be easy to follow so you can pick up the book, open it to a day and find something you can do. There are festivals from the ancient world and modern Pagan celebrations as well.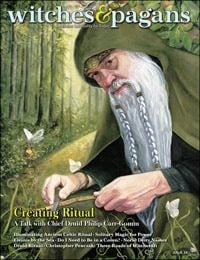 Witches and Pagans
"Surrounded by Deity: – Irisanya, author
"Forged in Flame: Creating a Reclaiming Beltane Ritual" – Irisanya, author
Whatever your path, whether you are a devotional Polytheist, a Wiccan priest/ess, a root worker and witch, an arch-Druid or a naturalist Pagan, doing ritual is almost certainly part of your spiritual path. In this issue, we explore the many diverse ways in which ritual creates, nurtures, connects and reinforces our bonds to the Gods, the Spirits of Nature, and to each other in community.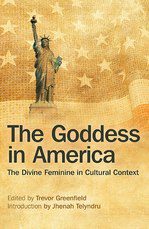 The Goddess in America: The Divine Feminine in Cultural Context
Publisher: Moon Books (October 28, 2016)
An anthology with contributions from nineteen writers, The Goddess in America is a book that identifies the enduring experience of Goddess Spirituality through a four-part discussion focused on the Native Goddess, the Migrant Goddess, the Goddess in relation to other aspects of American culture (Feminism, Christianity, Witchcraft etc.) and the Goddess in contemporary America.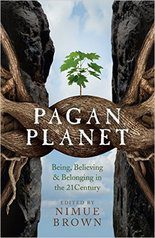 Pagan Planet – contributor
Publisher: Moon Books (January 29, 2016)
What does it mean to live as a Pagan in this uncertain world of climate change, economic hardship and worldwide social injustice? What does it mean to hold nature as sacred when ravaging the land is commonplace? How do we live our Paganism in our families and homes, our communities and countries? Pagans are stepping up in all kinds of ways. This is a Moon Books community project, sharing the energy and inspiration of people who are making a difference at whatever level makes sense to them. This is a book of grass-roots energy, of walking your talk and the tales of people who are, by a vast array of means, engaged with being the change they wish to see in the world.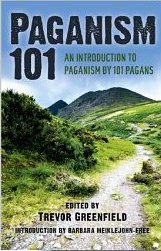 Paganism 101 – contributor
Publisher: Moon Books; Reprint edition (February 28, 2014)
Paganism 101 is an introduction to Paganism written by 101 Pagans. Grouped into three main sections, Who we are, What we believe and What we do, twenty topics fundamental to the understanding of the main Pagan traditions are each introduced by essay and then elaborated upon by other followers and practitioners, giving the reader a greater flavor of the variety and diversity that Paganism offers. With introductory essays from leading writers such as Emma Restall Orr, Mark Townsend, Brendan Myers, Jane Meredith, Alaric Albertsson and Rachel Patterson and with supporting vignettes from those at the heart of the Pagan community, Paganism 101 offers a truly unique insight.
Naming the Goddess – contributor
Publisher: Moon Books (September 26, 2014)
Naming the Goddess is written by over eighty adherents and scholars of Goddess and Goddess Spirituality, and includes contributions from Selena Fox, Kathy Jones, Caroline Wise and Rachel Patterson. Part 1 is a series of critical essays focusing upon contemporary Goddess issues. Part 2 is a spiritual gazetteer featuring over seventy Goddesses.