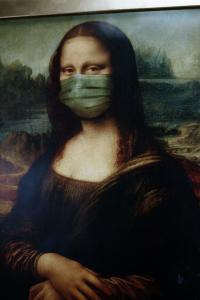 We've spent the past year or so in the inbetween state of Covid is ever present, and we don't know when things will return to normal. As more and more people get vaccinated, we now start to return to sort of normal, with masks and social distancing where possible. What strikes me, is how busy we all long to be, and how quickly being busy becomes unbearable.
People drive faster than I remember, or I've become used to less traffic and less speed on the roads. Incidental conversations with strangers while going abuot the business of errands though we're wearing masks, feels both comforting and strange. My spirit rejoices from the momentary connection, yes, someone acknowledges we exist! However, because we've spent a year plus rather cloistered, it leaves me oddly unnerved. We've lived in a world of almost complete functional conversation only with the outside world, so anything else feels almost too intimate.
My students felt I suspect the same way, until we allowed them to release all of the feelings of 2020 via poetry. It felt like an explosion of personality, flooding the virtual pages assigned with words. Over and over again, the message came through, there are so many things we hold in our hearts behind the masks. Burdened by all of these things, it's a wonder we don't howl at the world for going on when there's so much that hurts in our lives. We're all now equally agitated by the possiblity, that the world could stop, and how isolating that would be and has been, how much busy-ness has been a shield against the sharp edges of suffering. If we have no time to acknowledge the pain we hold, we can pretend we're not in pain.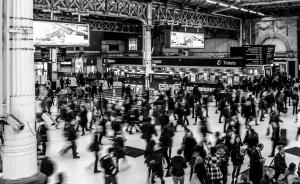 This past week, my mammogram required a biopsy. I'll know the results either Friday or Monday. So I am in the inbetween of knowing I face Cancer, or rejoicing a cup has passed. The procedure nicked an artery, meaning I bled in the office for over fourty-five minutes, and again at home when the wound reopened. A trip to the ER in the ambulance and being bound like Mulan meant I spent the next two days mostly sleeping. Today, I am awake, and the minutes drag by as I wait for tomorrow or next week to know. The sleeping time made the wait easier than this inbetween time of not knowing. Waking hours, they lag.
My consolation? I know the prayers are already answered, that the answer whatever it is, is an offering, an opportunity for grace. This past year also, was an opportunity for grace, for time with family, for time with God. This past year offered time to discover, we've always worn masks, even if they weren't made of cloth. We've always worried about letting other people know something about us, even if we thought we wanted to be known. We've always kept our distance socially, because to be proximate was to be vulnerable.
The only one who ever was socially not distant, was Christ. We've always worried how intimately He loves us, and how much He longs to be closer. If we want to really know, all we need recognize is, He's closer than our cells, and longs to be ever closer to our souls. He's in the inbetween spaces of our life, always asking to become more involved, more allowed in. He longs to take away our sufferings, our masks and our sins. He longs for us to long to have our hearts pierced by love.