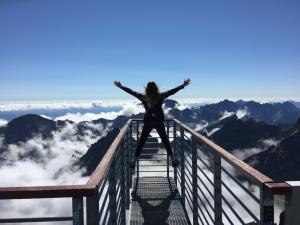 For years, I ran a column, Small Success Thursday. It helped me cultivate daily gratitude because I'd collect good things that happened in the past week for next week's piece. Daniel Bean gifted me the column from the defunct Faity& Family Blog –back when there were blogs everywhere, and I handed it over to Catholicmom.com when I stepped down. It's still going on Instagram but I don't get (as in understand) Instagram. In an effort not to compete, but to sustain that sense of "all is grace," I've decided to make Saturday my day to take stock of the past week.
Anyone and everyone is welcome to join in this exercise, either on their own blog –and you can link to yours in the comments, or merely to state what they've done this past week for which they give thanks, in the combox. The goal is to grow in gratitude, and to see that there is always something in life, even in the hardest of times, for which one can give thanks to God. It's a good spiritual practice to develop and admittedly, I'd found myself slipping on this point. Prayer is like exercise…intention isn't sufficient, and skipping always leads to more skipping. Atrophying in the body, brain or soul, is unhealthy. We've had a year of sitting. It's time to get back into living, even if we still wear masks. It's time to plunge deep into life away from the screens even if there are cicadas everywhere and there are.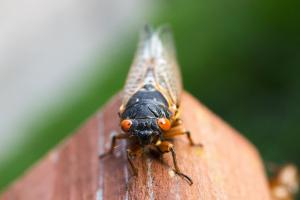 With that in mind, here are the things for which I give thanks to God from the past week:
1) My daughter graduated from her school and received some acknowledgement for her work in various classes, and in helping to craft the yearbook. It was good to see her shine.
2) After more than a year of going through paperwork and materials, I found my son's documents that will let us register him to get a learner's permit. I consider it a miracle, because I know I looked through the file folder where I found them, and I'd taken everything out, and yet, now they are here.
3) I made it to adoration. It wasn't easy, and I didn't expect it to be. I'd fallen out of the habit somehow –and it's amazing to me how swiftly one can plummet. Fortunately, God doesn't get as irritated with me as I do with myself, He just waits for me to stop focusing on how long it took me to get back to it, so I can be present.
4) Recognized the tap on the shoulder from the Holy Spirit that spiritual life was starting to atrophy, and with it, my normal response to life. It's as if the scale said, I'd grown a heavier soul.
5) Decided to get back to work on all the things I stopped in favor of self pity. Exercise, writing, drumming, editing, being present, prayer, cooking, all things, good things, fun things I'd abandoned for sitting. Maybe I needed to sit, but now, I needed to get going.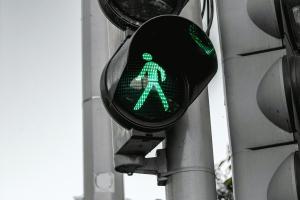 I'd love to know what you've done this past week that should be celebrated or shouted or at least known and I promise to try to make that #3 more of a focus.
Happy Saturday Everyone! Going to go beat on the drums for a bit.