Church bake sales are engaging community events that also support good causes. Plus, what's not to love about all those homemade treats?
If this is your first time organizing such an event, you may be wondering where to start. How can you ensure things run smoothly and are enjoyable enough for people to return to the next one? Here are five tips on how to throw your first bake sale successfully.
1. Plan Ahead
Do yourself and everyone else a favor by planning your event early. A bake sale should be fun, not add unnecessary stress to your week. Sit down and imagine your event. What do you see? What needs to happen? What will you need to have within reach to accomplish everything you're imagining?
Envisioning the event will help you create a list of the items you need to buy, the people you need to talk to and the decisions you still need to make. After completing this list, show it to someone else and ask if they think anything's missing.
2. Talk to Church Leaders
Before you run away with your plans, make sure you've discussed the date and location of your bake sale with church leaders. Check the church calendar, and follow any protocol set in place to secure your event. Find out if the church has a cleaning protocol for after your event, and get a phone number you can call if anything goes wrong.
If you attend the church where you're hosting the event, you can probably use the building free of charge. However, it never hurts to check and clarify expectations before getting started. Your church leaders have likely worked with other event planners before, and they may have a few helpful pointers.
3. Ask for Help
You may think you've got this all on your own, especially if you've planned ahead. Think again! You probably could do everything yourself, but it's not a good idea for various reasons.
Setting up an event inevitably takes longer than expected, and not everything will go as planned. You need someone to cover for you when this happens. Extra help means someone can serve guests while another person ensures everything happens smoothly behind the scenes – as much as you might want it, you can't be in two places at once.
Decide what you need to delegate, and ask friends you can trust to help you out. Odds are, they'll be more than happy to assist.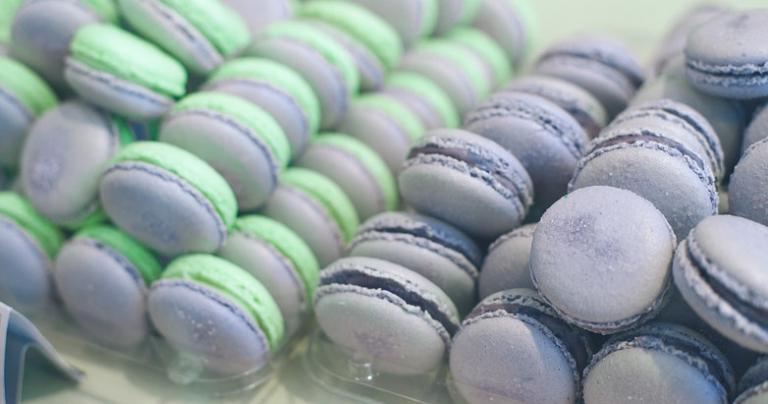 4. Organize Everything
When you're running an event, you can't assume things will come together on their own. It's best to plan each part to reduce stress for you and those participating.
For a bake sale, it's a good idea to create a sign-up sheet. That way, five families don't bring brownies, and you'll have plenty of variety.
If there are any dietary restrictions you want to avoid, let people know. For instance, you might choose to outlaw peanut butter at your event since peanut allergies can be severe. You might also plan a "healthy bake." Many baked items have excess sugar and other ingredients that lead to poor health. Make your event fun for the present and the future by requesting healthier products to sell.
You can also ask that recipes or ingredient lists are added to each item to protect those with various allergies.
5. Advertise
How you tell others about your bake sale will vary depending on your church congregation. If it's small and everyone knows everyone else, you can ask your pastor to make an announcement a few weeks beforehand. Then, bring it up again closer to the date of the event. In a small congregation, word-of-mouth will be enough.
If you attend a larger church, the pastoral staff likely uses a form of social media to keep everyone connected. Ask if you can add a slide or post to their notifications, and also request a slot in the pastor's announcements on Sunday. You can even pin fliers to the church bulletin board. Consider creating an RSVP form so you get an idea of how many people are coming.
Make sure to take photos of the food and people having fun at your bake sale. In addition to recording memories, you can use these to advertise similar events later.
You're in Charge
Ultimately, you are in charge of this event. It's up to you how casual or fancy you want it to be – you can decide how much work you want to do and where you'd prefer to give more energy or time.
What matters to you? A bake can be a simple way to raise money, but it can become a more sophisticated event if you'd prefer.
Remember that you don't have to do everything to the umpteenth percent. Pick what's most important to you and host a bake sale everyone will enjoy.