Bible studies can last a few minutes to a few hours depending on the lesson, who's teaching and who's receiving it. Sometimes, the speaker simply gets long-winded and talks too long. Other times, the audience is sleepy or inattentive. In either case, it's a good idea to break up longer lessons and regain peoples' attention with a fun activity.
Whether it be a game of tag, learning a new language or weaving baskets, there's an engaging idea for every age group.
1. Do Magic Tricks
Are your Bible study members dozing off? Some sleight of hand should help them refocus and pay attention. Perform a few simple magic tricks halfway through longer lessons. If you're teaching a group of kids, you could even teach a new trick to them each week to fill more time.
Try the rising card or spoon bend trick to wow young Christians or learn a more impressive trick like the levitating dollar or magnetic hand. The only way for your observers to uncover the magic is to stay attentive, which will help prepare them for the rest of the study.
2. Learn a New Language
Give younger kids a brain break and help them learn a few letters of the alphabet in sign language. This activity will help them improve their motor skills and strengthen the mind-body connection.
Other languages like Spanish and Italian are also fun and easy to learn, even for young children. Taking their minds off of Bible stories and refocusing them on basics like words and sounds will give them time to decompress a little before you jump back into the lesson and start using critical thinking skills again.
3. Play a Game
There are plenty of fun games you can use to break up your studies. Let loose and blow off some steam with some friendly competition. Some activities are family-friendly, too, so you can use them whether you're leading a group of kids or adults.
For instance, if you're leading summer lessons, you can enjoy a game of pickleball in the backyard. Rainy days call for indoor activities, from board and card games to ones you can play on VR headsets. Minute-to-win-it style competitions and relay races are fun and versatile ideas, too!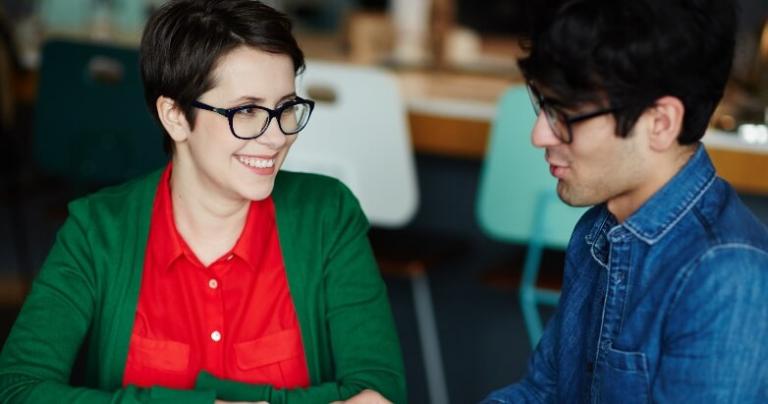 4. Try Team-Building Activities
In Ephesians 4:11-16, Paul says that, from Christ, the whole church is held together by its members, with God at its core. As each person fulfills their role and uses their spiritual gift, the body of Christ grows and builds itself up in love.
Why not prioritize fellowship and teamwork with some team-building activities? Make a human knot and try to untangle yourselves without speaking. Play birthday line-up and assemble yourselves according to the order of your birthdays. How well does everyone work together to achieve a common goal?
5. Make a Craft
Hands-on activities are great for both children and adults because they help you get out of your head and into a flow state. Once you completely immerse yourself, the activity becomes concentrated yet mindless and you start to relax — both physically and mentally. Once Bible study members return from their flow states, they'll be more apt to listen and engage with the rest of the lesson.
Incorporate crafts related to whatever Bible story or theme you're currently dissecting. Make paper boats to represent Noah's ark or sheep masks to talk about Psalm 23 and comparing God to a shepherd. Adults might enjoy activities like basket weaving, making cross-shaped jewelry or even baking.
6. Stretch It Out
Perhaps everyone's been sitting down the entire evening and some group members are beginning to yawn. Get everyone's blood pumping again and infuse your study with a bit of energy by standing up and stretching.
Choose dynamic stretches and move for at least two minutes to improve learning and memory functions. When everyone returns to their seats or pews, they'll be more alert and engaged, so prepare to see some more raised hands afterward.
Keeping Christians Engaged
Engaging minds — both young and old — takes patience, energy and charisma. Most importantly, it requires a leader's mind and a servant's heart. Colossians 3:17 says, "whatever you do, in word or deed, do everything for God's glory." Remember to stay humble as you lead your Bible study or small group and be open to what the Lord wants to do through you. Be His hands and feet and you're sure to witness miracles in your group and beyond.