Americans plan to spend more money on travel this year than in the past five years combined. If you intend to splurge, too, Bible readings and prayer might be the last thing on your mind. You'll be on vacation, after all. 
Yet, just because you're taking a break from daily life doesn't mean you should take a break from being with the Lord. God desires to meet with and speak to you each and every day — even when you're on vacation. 
Take this opportunity to break out of life's mundane patterns and see God with fresh eyes. Invite Him on vacation with you using the tips below. You'll be surprised what might happen when you bring Him along for the ride. 
1. Go to God in Prayer
You can inspect your vehicle, review your route and check the weather before you leave.  But, if you don't invite God to come with you, you could befall some pretty major inconveniences. Popped tires and other mishaps are common on long road trips. 
Go to God in prayer and ask for protection — and accompaniment — on your journey. Perhaps the kids can offer their own prayers for protection or invite Jesus to come along on vacation. Remember to incorporate prayer into your daily vacation plans, too, so everyone makes it a habit, even on spring or summer break. 
2. Have Daily Devotions
Perhaps you do daily or weekly devotions with your family. Whether it's before school or after soccer practice, alone time with Jesus is an important part of your kids' — and your — walk with Him. 
Maintain a similar routine while you're on vacation. Dig into God's word as a family and talk about what the scriptures have to say. This is a great time to incorporate prayer into your vacation. 
3. Bring Your Bibles
Many Christians carry their Bible with them at all times — in an app on their smartphone. However, relying on digital scripture alone can present challenges. Often, you'll open the app only to receive countless notifications that distract and entice you away from God's word. 
Make sure everyone in the family can focus on their Bible by packing physical copies for everyone. Maybe you can even plan a Bible reading contest or activity to encourage everyone to read for comprehension, not just speed. Remember to pack book lights for overnight drives or plane rides.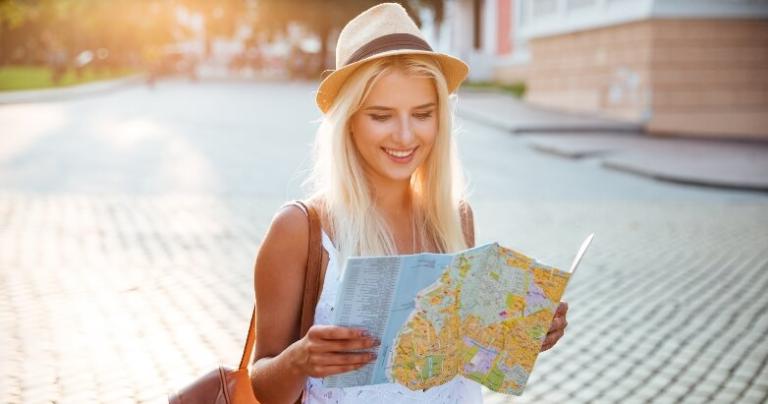 4. Look for God in Creation
In Romans 1:18-20, Paul explains how God's invisible attributes are clearly visible in everything He's created. The apostle makes a compelling case for this divine revelation, so it wouldn't hurt to plan an outdoorsy vacation for everyone to experience God's creation firsthand. 
Pick a destination like Yosemite or Yellowstone and plan a camping or backpacking trip. If you have young kids, stick to the shorter, more popular trails and look for God's wonders all around you. 
5. Help a Stranger
Every day you're on vacation, wake up and ask the Lord to put someone in your path that you can help. Maybe it'll be a homeless person asking for food or a scheduled visit to a community garden or humane society. Each sunrise will bring more opportunities, so anything could happen. 
Serving the least of these gives everyone a chance to be the hands and feet of Jesus and experience Him in new ways. Let your kids pick volunteer activities in your vacation destination to get them more involved and excited about helping others. 
6. Check Out Local Churches
Regardless of where you travel this spring or summer, you can factor Sunday service into your plans. It's easy to put God in a box when you go to the same church in the same town week after week. Travel gives you the chance to break out of that box and gain a bigger view of God's kingdom. 
Meet other brothers and sisters in Christ, receive encouragement from God's word and fellowship together just like you would at your home church. Shake hands, introduce yourselves and enjoy being a visitor for once. The experience might even teach your family how to be more guest-friendly when you return to Sunday services back home. 
Putting God in the Driver's Seat
Bringing God with you on vacation should be a no-brainer, but he shouldn't just be along for the ride. He should be in the driver's seat, the one leading you in the right direction. Put Him first and watch him work. He'll do amazing things if you create opportunities to encounter Him and earnestly prepare your heart for His hands.