Gone are the days of building churches with just a simple foyer and sanctuary. Today's churchgoing crowd wants more. Specifically, they want a third space, a common area where they can relax and connect with others. In response, many congregations are adding or upgrading community rooms to better accommodate them. Some have couches and chairs while others have everything from a fireplace to a coffee bar. 
If your community room has seen better days, perhaps it's time to make a few upgrades. Below, you'll find tips to help you plan, regardless of style or budget. Mix and match ideas or complete a full-blown renovation to transform your space, wow guests and keep people coming back week after week. 
1. Add a Fresh Coat of Paint
One of the easiest and most affordable ways to upgrade your church's community room is by adding a fresh coat of paint. Whether they've been the same color since you opened your doors or you just painted them last year, giving the walls and ceiling a new hue is sure to liven the place up. 
Choose a mood-boosting shade like teal, goldenrod or persimmon. Accent with bright blues, fiery oranges and other brilliant colors to infuse the space with energy and encourage conversation.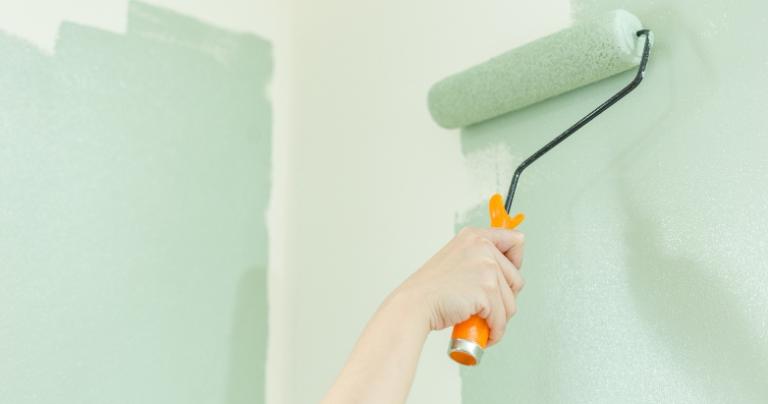 2. Install New Flooring
Hardwood flooring might be beautiful, but it's generally unable to withstand heavy foot traffic. Odds are it'll end up with scratches and dents within the first week, especially since so many people wear heels to church. More durable flooring like tile, though, can appear sterile and uninviting. 
That's where carpet, wood-like porcelain tile, vinyl and laminate flooring come in handy. These materials are heavy-duty and wear-resistant but don't look it. Plus, they're relatively affordable, making them an excellent choice for your community room. 
3. Put Up Signage
Signs can provide information, direct traffic flow and create a sense of security for guests, especially if it's their first time attending your church. Try to see your building through their eyes. Can they tell where the community room is as soon as they enter the sanctuary? 
Why should they go there before or after the service? Use overhead signage to increase visibility and get visitors' attention. Then add fun electric or neon signs to the community room to brighten the space and add a little visual intrigue. 
4. Build a Cafe
Initially, the Catholic church condemned coffee, calling it a hellish brew meant to tempt Christians. Thankfully, Pope Clement VII disagreed and baptized the beverage during the 16th century. Since then, coffee has become a staple in many churches. 
If you've yet to serve it at yours, why not build a cafe and add it to your repertoire. Add a small bar and invest in a quality espresso machine to create a deeper sense of community, one cup at a time. 
5. Include a Kid's Corner
While the adults are sipping their java, keep the children entertained by including a kid's corner in the upgrade. Create an area where the little ones can chat, color or even strap on VR headsets and play video games. 
Sure, they'll be in Sunday school soon but, until then, there are plenty of ways to keep them busy so the adults can socialize. Add a short wall or partition to contain the mess and noise. That way parents can focus on connecting rather than supervising. 
6. Update Light Fixtures
Lighting is something most people overlook, that is until the lights go out. However, you don't have to wait for fixtures to break or grow dull to replace them. Upgrade your lighting to something brighter and warmer to instantly set a positive mood in your community room. 
Install fuse lighting to add a hint of sophistication or hang pendant lights over the coffee bar to ensure quality conversation and delicious brews. Recessed lights, chandeliers, lamps and string lights are great options, too. 
A Place for Community and Connection
In 1 Corinthians 10:31, Paul reminds the church to do everything for God's glory, whether they're eating, drinking or worshipping. With this verse in mind, it's important that you keep your eyes on the prize and focus on what really matters — pointing others to Christ. It's your congregation that makes the space a welcoming one. Aesthetics and design are secondary. 
As long as you remember that, you're sure to create a space that honors God and supports both community and connection.