Easter is the celebration of the most important event in world history – Jesus' resurrection from the dead. Christianity stands or falls by this single event. As Paul said in 1 Corinthians 15:19, "If only for this life we have hope in Christ, we are of all people most to be pitied." Easter means that Jesus is who he said he was and he is able to give us the abundant life he promised. 
Many families who don't regularly attend services will come to church on Easter Sunday. This holiday is an amazing opportunity for your church to interest many new people in Jesus. Here are five ways you can connect with your community this Easter.   
1. Sell Hot Cross Buns
Hot cross buns are an Easter tradition dating back to the 12th century. An Anglican monk cut a cross in the buns to symbolize Christ's crucifixion on Good Friday. Ever since, Christians have been eating hot cross buns during Easter week to celebrate Jesus' death and resurrection. 
One way to engage with your community this Easter is to advertise and sell fresh hot cross buns. You can rent a food truck or operate out of the church kitchen. To include as many people as possible, try to bake gluten-free and dairy-free options as well. The proceeds from the sale can be donated to local organizations that serve your community. 
2. Host a Movie Night
You could also host a free movie night at your church in the weeks leading up to Easter. Include popcorn, blankets and drinks for a cozy experience. Used dimmed lighting and a big screen or projector to create a movie feel. You can send invitations out through church members and ask for RSVPs so you know how many people are coming. 
The movie "Risen" is a good option for this showing – it tells the story of Jesus' crucifixion and resurrection from the point of view of a Roman soldier. The protagonist, Clavius, is tasked with sealing Jesus' tomb. When Christ's body disappears, Clavius goes searching for answers. While this film is definitely made for a Christian audience, it tells the Easter story in fresh terms. 
3. Make a Church Lunch
During Easter week, many people have family travel in and stay with them. You can make hosting a little easier by planning a free church lunch or breakfast for Easter Sunday. Ask church members to make traditional Easter food like ham, sweetbreads and deviled eggs. 
Every country celebrates Easter with different ethnic food. In Poland, families eat a rich cake called Babka and Lithuanians make a fruit cake dusted with powdered sugar. In Eastern Europe, people make special cheese that's sweetened to taste like cheesecake. If your community has a strong ethnic presence, be sure to recognize that in your Easter spread.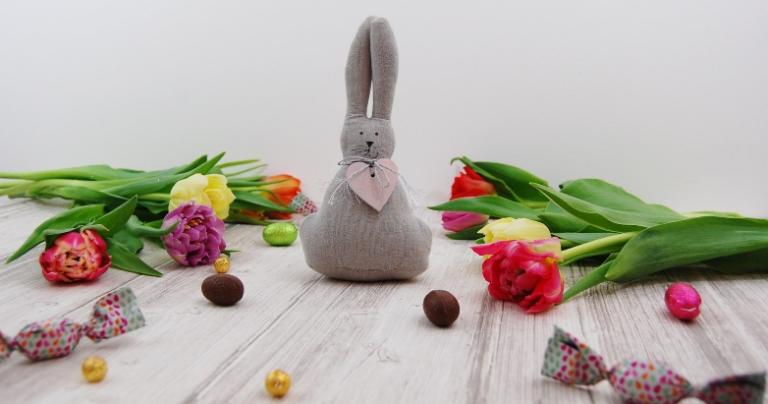 4. Plan a Seder Meal
The Passover is a Jewish holiday celebrated each year with a special Seder meal. It has its roots in God's deliverance of the Jewish people from Egypt and was celebrated by Jesus and his disciples during his last week of life. Christians take communion in recognition of Jesus being the ultimate Passover lamb. 
The traditional Seder meal is full of symbolism and was first celebrated around 3,000 years ago. Consider hosting a Seder meal this year at your church for those interested in Jesus' Jewish roots. Be clear that you are hosting a Christian Seder meal and explain how Jesus's life fulfills this traditional Jewish holiday. 
5. Organize a 5K
You can also consider hosting a 5K in the weeks leading up to Easter. Organize this event through your church and plan to donate all proceedings to local organizations that are helping your community. During the race, you can invite people to join your church for Easter Sunday.
You can advertise your church service through an announcement or put a paper invitation in race swag bags. Many 5Ks also hand out free t-shirts that could include your church's name as part of the design. If you make this race an annual event, it will grow every year and continue to reach more people every year. 
He Is Risen
On Easter Sunday, more people are open to attending church than at any other time of year. It's also the most pivotal holiday Christians celebrate throughout the year, celebrating the resurrection event that changed history and redefined the relationship between God and man forever. 
Use these five ideas to engage with your community and spread invitations for your Easter service. Hopefully, many people will come and hear about the love of God and the peace that Jesus brings to everyone who trusts in him.