Road trips are an incredible way to explore more of the world. They provide the perfect opportunity for friendships to deepen and they push individuals to step outside their comfort zones. In other words, road trips are perfect for taking your Bible study group on an adventure.
If you've never been on a road trip before, there are a few things you should know. Follow these five tips to reduce any stress and set your group up for a successful adventure. With good planning and a lot of prayer, this may become the best trip you've ever taken.
1. Designate a Leader
Some personalities like to roll with the punches, while others plan their entire trips out step by step. To avoid conflict and limit stress during your trip, it's best to do a mix of both. Ask your group members how they usually travel and make sure everyone's comfortable with your overall plan.
It can also be helpful to designate a leader. Usually, this role falls to the person whose car you're taking. The leader doesn't get to make every decision, but they can cast the deciding vote about how far you're going to drive that day and whether you should make an extra stop. Flexible leadership is key to reducing stress.
2. Plan the Route
Your body is not a machine, you'll need to stop and rest at some point. When you're making a plan on paper, it's really easy to go straight from one activity to another. For example, you could plan to drive nine hours one day, hike for seven hours the next, then drive another four hours and attend a concert across the country.
This may sound action-packed and exciting, but the reality is that you'll be exhausted after the first 24 hours. It's more important than you think to sleep, shower and plan for slower days. A good rule of thumb is to plan in rest time every three days. That way, you can push yourself but prevent exhaustion for your group.
3. Take Alone Time
It can also be challenging to stay inside a car with the same people for an extended period of time. To keep everyone fresh and excited about the next day, it's a good idea to plan some alone time in the schedule. This could be a 30-minute devotional in the morning or an hour of quiet before bed.
Probably the best place for quiet time on a road trip is in a state or national park. You can camp there overnight or stop and explore to break up your day. Ensure everyone gets time to journal, pray and quiet their minds. Although it may be hard on the extroverts, this scheduled rest time will keep the introverts emotionally stable.
4. Plan for Emergencies
There are several steps you should take before your trip so that you're prepared in case of an emergency. For example, it's common for older cars to run out of oil when they're driven long distances. This can permanently damage the engine and leave your group stranded on the road.
Before you leave, take the vehicle you're driving to the shop and ask for a full maintenance check. In doing so, you'll avoid some of the most common reasons for a roadside breakdown, like dead batteries, tire damage and transmission failures.
You should also invest in a AAA membership and pack extra oil and a spare tire. To ensure you don't get lost, invest in a set of paper maps and a phone cord to keep electronics charged. You can also pack an emergency bag with water, snacks and blankets.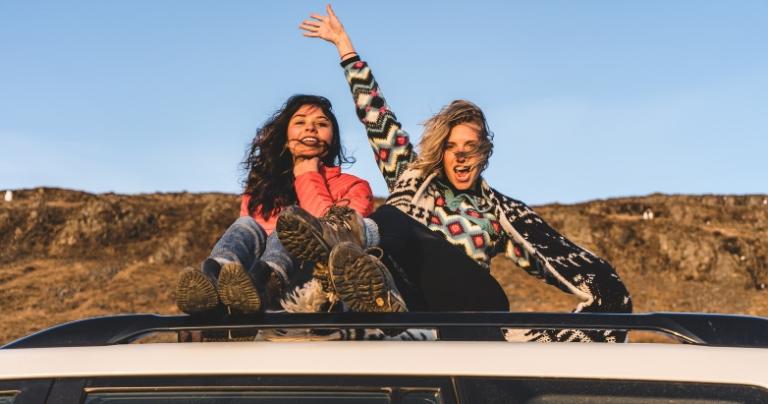 5. Be Considerate
Not everyone who travels with you will be capable of the same things. For example, some people will need to eat or sleep much more than others. Some people might prefer to hike all day, while others are exhausted after three hours. In Romans 12:10, Paul wrote, "Be devoted to one another in love. Honor one another above yourselves."
You can live out this Biblical principle of honor by being considerate of each other and ensuring everyone is getting the support and rest they need. This is especially important if you have skewed group dynamics, like one girl traveling with four boys or one newcomer traveling with three long-time friends.
Ready for the Road
Road trips can be so much fun. They bring new opportunities every day and will challenge your Bible study group to lean on each other like never before. However, your trip will go much better with some intentional planning ahead of time.
Use this list to prepare yourself for emergencies, reduce stress and ensure everyone is physically and emotionally supported throughout your adventure. In years to come, you'll look back on this trip as one of the best decisions you ever made.