The decision to move your church isn't one to take lightly. Some churches first entered their buildings centuries ago and there is plenty of history and nostalgia. Even if you began a church in a newer building, your congregation has built a community with those walls and created memories that attached them to it. 
Whether your congregation needs more space to welcome others or your financial situation requires a less elaborate venue, there are ways to make your relocation better or worse. Here are seven mistakes to avoid when moving your church.
1. Relying on an Inaccurate Estimate
When you relocate your church, you shouldn't rely on estimates that don't contain the total cost of relocation. Knowing the entire process will help you account for everything you'll need to spend to move to your new destination without depleting your resources.
Be sure to consider your ministry's regular giving and any conference dues alongside the cost of packing and moving.
2. Purchasing Beyond Your Means
Have some restraint when buying new amenities at any point in the move. If you overspend at the beginning of your relocation — expecting an easy return — you could set your church up for failure.
Remember — Jesus says he's present wherever two or more people gather in His name, not just in large, beautiful churches. You don't need to make your new space extra fancy in hopes it'll attract more congregants. Start with what you have and grow with your people.
3. Lacking a Thought-Out Plan
Whether you're moving due to necessity or desire, it's crucial to thoroughly plan out each step of the relocation, considering how each will affect the congregation. Are you moving to a location too far for some of your members? Is the building accessible? How will you get the congregation's support? How are you alerting the public to the change?
These are all questions you should ask yourself as you plan your relocation. Without a thorough plan, you risk missing a step that harms your church.
4. Choosing a Poor Day to Move
Once your congregation is on board with relocating, people will want to help. It can be tempting to turn away people who don't have experience with moving, but it's essential to allow volunteers to assist with the projects. 
You don't have to assign someone a task outside their scope of ability. Consider choosing a moving day where many people can help. You want your parishioners to feel connected to the relocation process. It is their church as much as it is yours. 
Organize a clean-up day for the old or new location, let people set up symbols and other decor or give everyone fliers to hand out about the change. Letting them volunteer allows your congregation to feel invested in the process.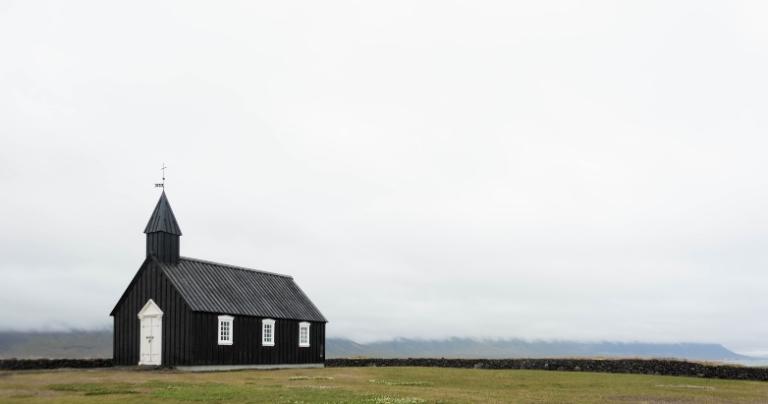 5. Failing to be Transparent
If your church has been in its current location for years, it can be hard to sell your congregation on moving somewhere new. It's vital that you're upfront about the reasons for the change and give them timely updates throughout the whole process.
Reach out to the different families in your congregation to ensure you have the correct contact information. Check in with old and new members throughout the process to get their thoughts and feelings. You could lose some people over the decision to move, but being transparent shows the entire congregation you care about their feelings and want to be honest with them.
6. Not Consulting Experts
In almost every community, you can find people working in the fields your church relies on. Consult with teachers if you're designing a new kids' Sunday school room. Want a church nursing office? Talk with some nurses.
Also, invest in professionals to help during and after the move. Someone who knows technology can help set up any projectors and sound systems you have. You may even want a person who knows how to change a flat tire around while you're driving items to the new space.
Not only does consulting these experts ensure the new location can thrive, but it also relieves you from the burden of figuring everything out.
7. Failing to Celebrate the Old and New
As you approach the official closure of your old location, it's essential to acknowledge all the good that went on there. You and your congregation will likely feel nostalgic, so offering a special service or two to celebrate the location and all it means for your church family is important.
Similarly, you should celebrate your new location beginning its ministry. Hold an inaugural service, celebrating your church and how it will use the new building. These events are an excellent way to provide closure and welcome the new journey you're embarking on together. Be sure to invite the community to these services so they can get to know your church's journey and help them decide whether to start attending your new location.
Make Moving Your Church a Breeze
Whether it's an easy or hard decision to move, it's important to keep your congregation involved and do everything you can to make the transition as smooth as possible. With the proper methods and resources, you can provide the best experience for your community and set a solid foundation for the years to come.