Christians have a calling to serve others, but some might get overlooked within the church itself. Older members can't participate in things like vacation Bible school programs and missionary trips. 
These are a few simple ways you can start helping senior church members so they're included and provided for by the people closest to them. 
1. Set Up Livestream Services
Even though the COVID-19 pandemic isn't keeping people in their houses anymore, elderly church members might not be able to attend services in person. Sometimes health issues or a lack of transportation keep them from meeting up with their church family.
Anyone can create a free livestreaming service by setting up a webcam and connecting it to an online platform. Websites like Youtube and Facebook allow services to stream for free. Bookmark the links on their tablets or computers so they can join whenever they can't make it to church.
2. Establish New Church Opportunities
Older church members may miss participating in volunteer experiences due to their lack of mobility, income or transportation. It's essential to create new opportunities designed for senior citizens. They could greet people at the front door while sitting on ergonomic chairs or lead prayer groups for other retirees on Sunday mornings.
3. Volunteer for Meal Delivery
Many elderly residents choose to help themselves by signing up for meal delivery services that bring cooked meals to their front doors. They don't have to worry about cooking or spending long periods on their feet. 
You can serve your community by volunteering to deliver the meals with local organizations that assist senior citizens. Church members can help those in need without committing to complicated work like running the weekly food drives themselves.
4. Give Free Haircuts
Senior church members may not have much disposable income. They might skip essential services like getting haircuts due to budgetary restrictions, then feel too embarrassed to leave their homes. 
Their fellow church members can brush up on their hair-cutting skills by learning about various hairlines and ways to trim hair. It only takes a few minutes, but it means a great deal to those who can't afford haircuts or drive to a salon.
5. Create a Transportation Service
People often lose their ability to drive as they age due to eyesight or mobility issues. Elderly church members might not have family who attend the same church, so create a transportation service. If one or two people volunteer to drive a route that picks up anyone who needs a ride, everyone will feel included in church activities.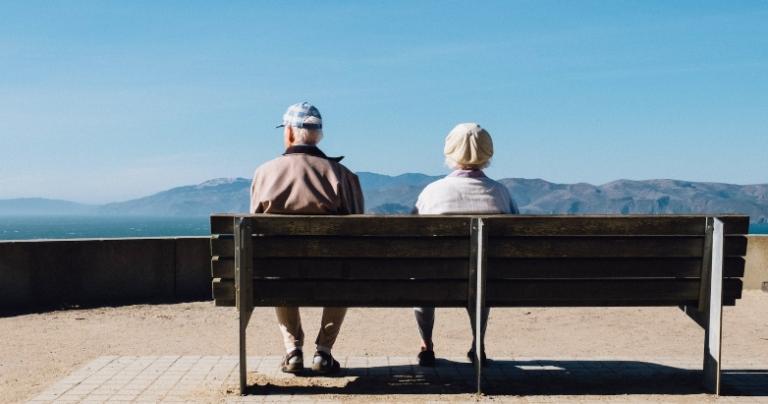 6. Plan Routine Outings
Recent research shows older individuals suffer from isolation and depression because they can't continue their careers or preferred social hobbies. Church members can address that problem by planning routine outings specifically for retirees.
Form a leadership group to create visits to local historical venues, festivals or seasonal events. Include carpooling to incorporate those who can't drive themselves. Senior church members might also appreciate lunches and dinners at nearby restaurants every month or group exercise classes at the community pool. Take a poll within the church to see what everyone wants to do.
7. Inquire About Their Needs
Sometimes it's easy to think of ways to serve your community. Other times, you may not know what they need until you're in their shoes. Church congregations can prevent accidentally overlooking their fellow members' needs by taking a poll or survey.
Ask elderly members if their church can help them with daily activities or unique needs. They may suggest getting help picking up their medication every month. They could also desire more friends their age, which is more manageable by including elderly members in the church's marketing materials or website photos. Maybe their neighbor needs help installing a wheelchair ramp for their front door.
Getting feedback before creating new service opportunities guarantees that whatever your church does will help those in need. The new programs won't come across as demeaning or belittling because the senior church members were involved in creating them.
Serve Senior Church Members in Your Community
There are always ways you can help senior church members and others in your local community. Consider what they may need and ask them for suggestions if you're struggling to think of something. Whether your congregation delivers meals to non-church members, carpools people to Sunday services or starts helping them with their personal needs, your senior members will feel loved and provided for.